The Nature Conservancy has unveiled the champions of its annual photo competition, a global event that consistently attracts some of the most skilled nature and wildlife photographers worldwide. This year's winners are no exception, showcasing outstanding talent and creativity.
The coveted grand prize was claimed by Hungarian photographer Tibor Litauszki, whose mesmerizing underwater shot captured an Alpine Newt amidst a cluster of frog eggs. The Nature Conservancy praised Litauszki's work, citing the impeccable composition, overall aesthetic, and the immense difficulty involved in capturing the image. Litauszki employed a variety of artistic and technical techniques, including underwater housing, remote triggering, and innovative lighting to craft this extraordinary photograph.
Litauszki's masterpiece emerged victorious from a pool of winners spanning 12 distinct categories: Aerials, Birds, Climate, Freshwater, Insects & Arachnids, Lands, Mammals, Oceans, People & Nature, Plants & Fungi, Reptiles & Amphibians, and Underwater Life. Each category produced remarkable champions, and their stunning images are showcased below.
Scroll down and inspire yourself. You can check their website for more information.
You can find more info about The Nature Conservancy:
#1. Grand Prize Winner: "Between The Stars" by Tibor Litauszki, Hungary
"I photographed this moment underwater. I was able to do it by putting my camera in an underwater case, attaching it to a metal weight and placing it all under the eggs. I waited nearby for it to be dark, and when the newt appeared, I lit it with an LED lamp. I started the camera with a home-made wired remote release. It turned out 1-2 sharp pictures."
#2. Celebrity Judge Choice: "Dawn's Whispers" by Hermis Haridas, United Arab Emirates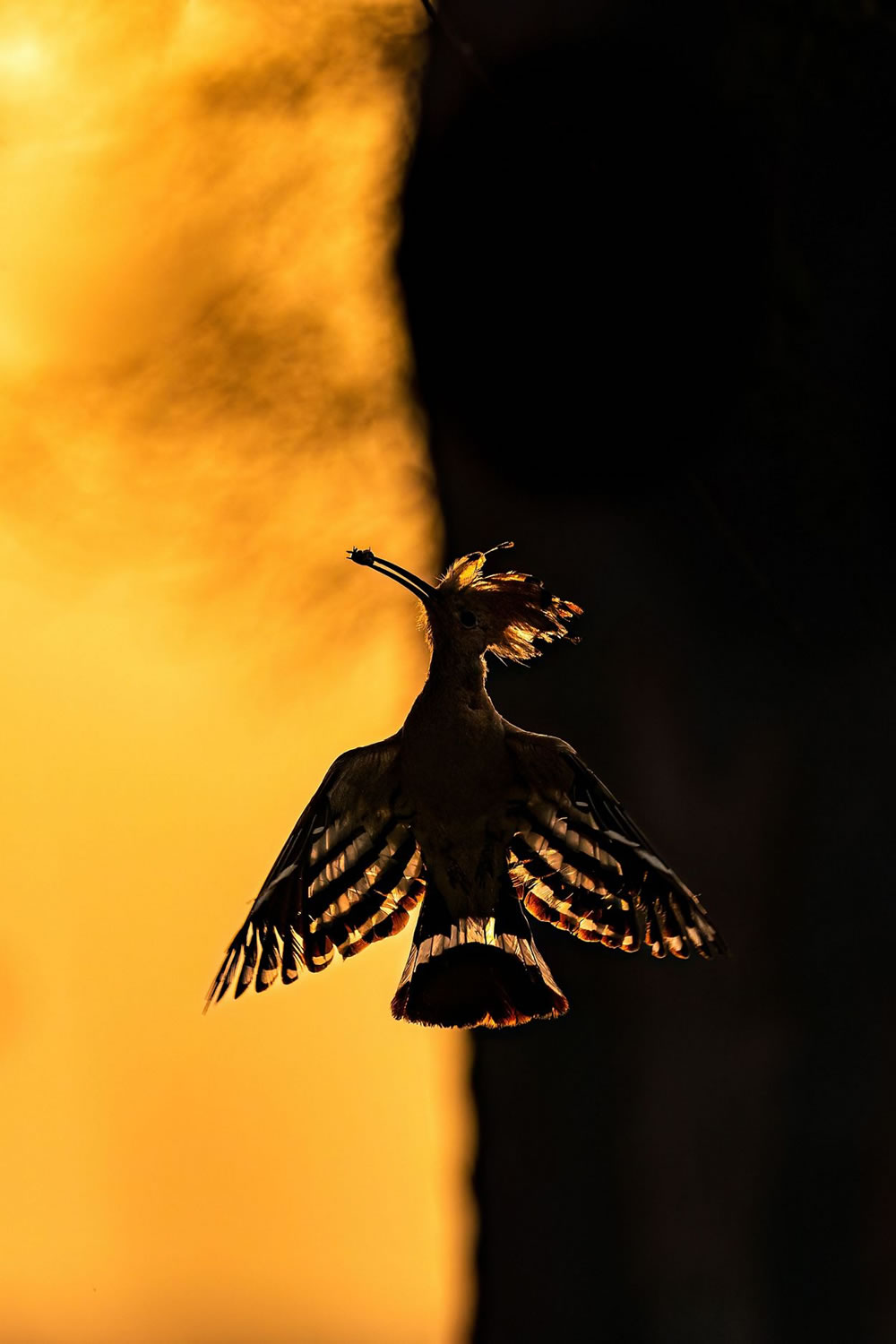 "A Hoopoe took flight with its wings spread in a smooth motion across the canvas of the early-morning sky that was illuminated by the sunrise's bright hues. I saw that this bird would occasionally grab its prey in the air and other times on the ground. Additionally, I observed that each time it caught its prey, it flew in the same direction to a nearby tree.​"
#3. Aerials: First Place – "Living Inside The Yellow Fields" by Agnieszka Wieczorek, Poland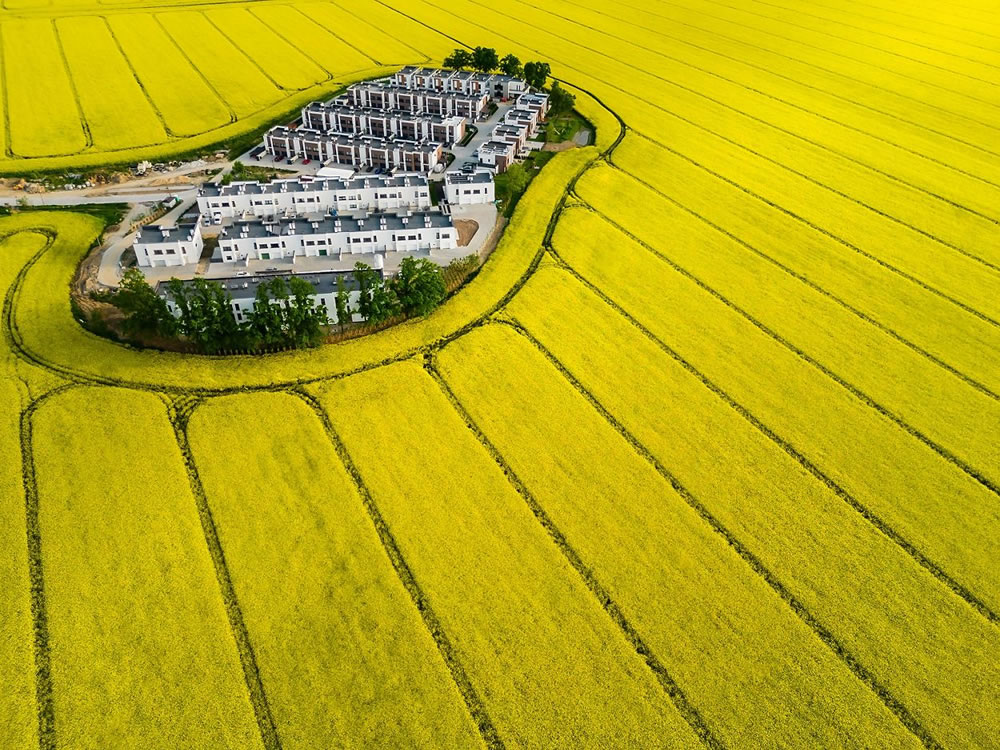 " Inspired by yellow colour I decided to take a photo with a drone showing an aerial perspective of a small settlement of the city of Swidnica, Poland, which was built in the middle of a field. In the spring months the buildings are surrounded by beautiful rapeseed fields."
#4. Aerials: Second Place – "Magadi Airshow" by Neelutpaul Barua, India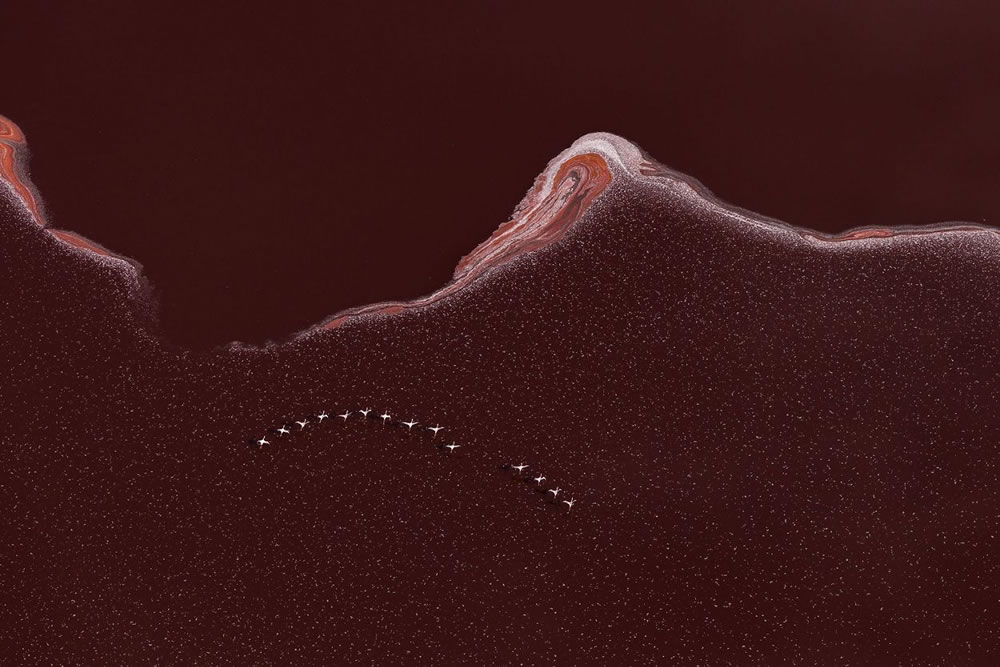 #5. Aerials: Third Place – "Black and White" by Derek Robertson, United States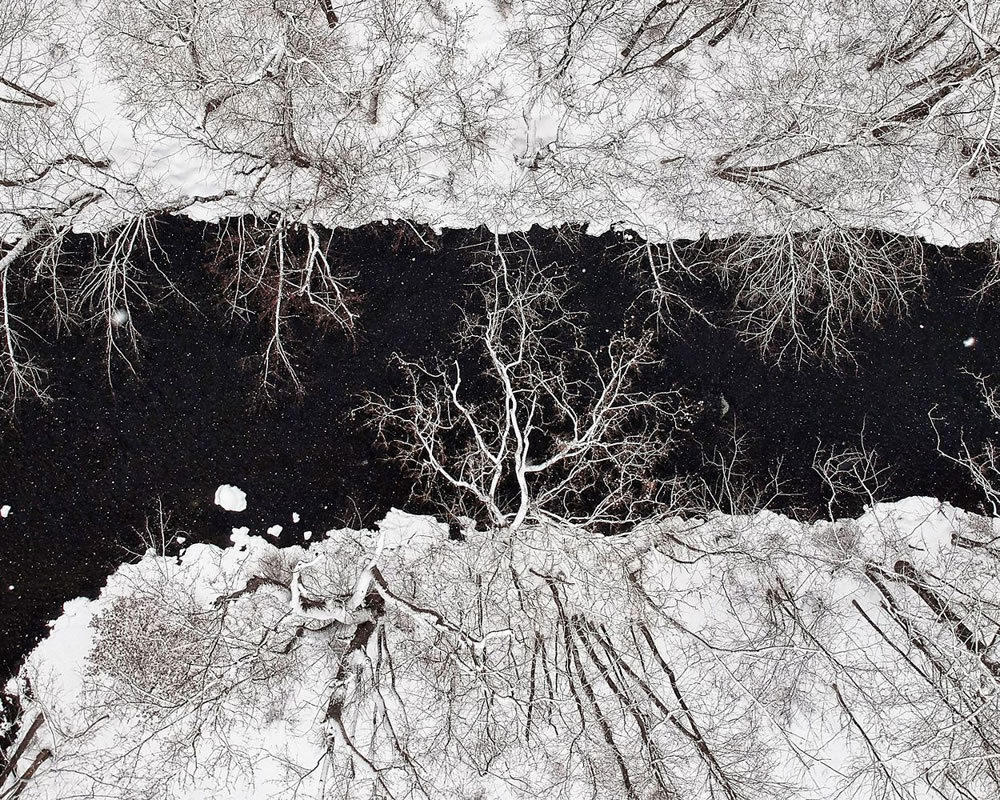 #6. Birds: First Place – "Busy Builder" by Grzegorz Długosz​, Poland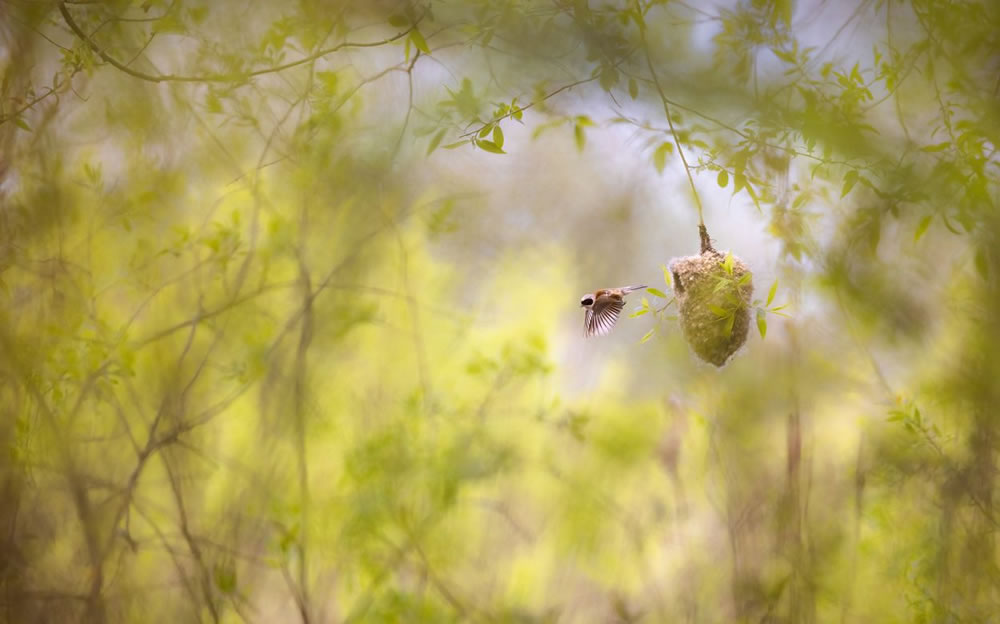 "A penduline tit builds its unique nest in the marshes of Biebrza National Park, Poland. The male is shown leaving the nest to bring more material to finish up the build."
#7. Birds: Second Place – "Peek-A-Boo" by Mike Krehbiel, United States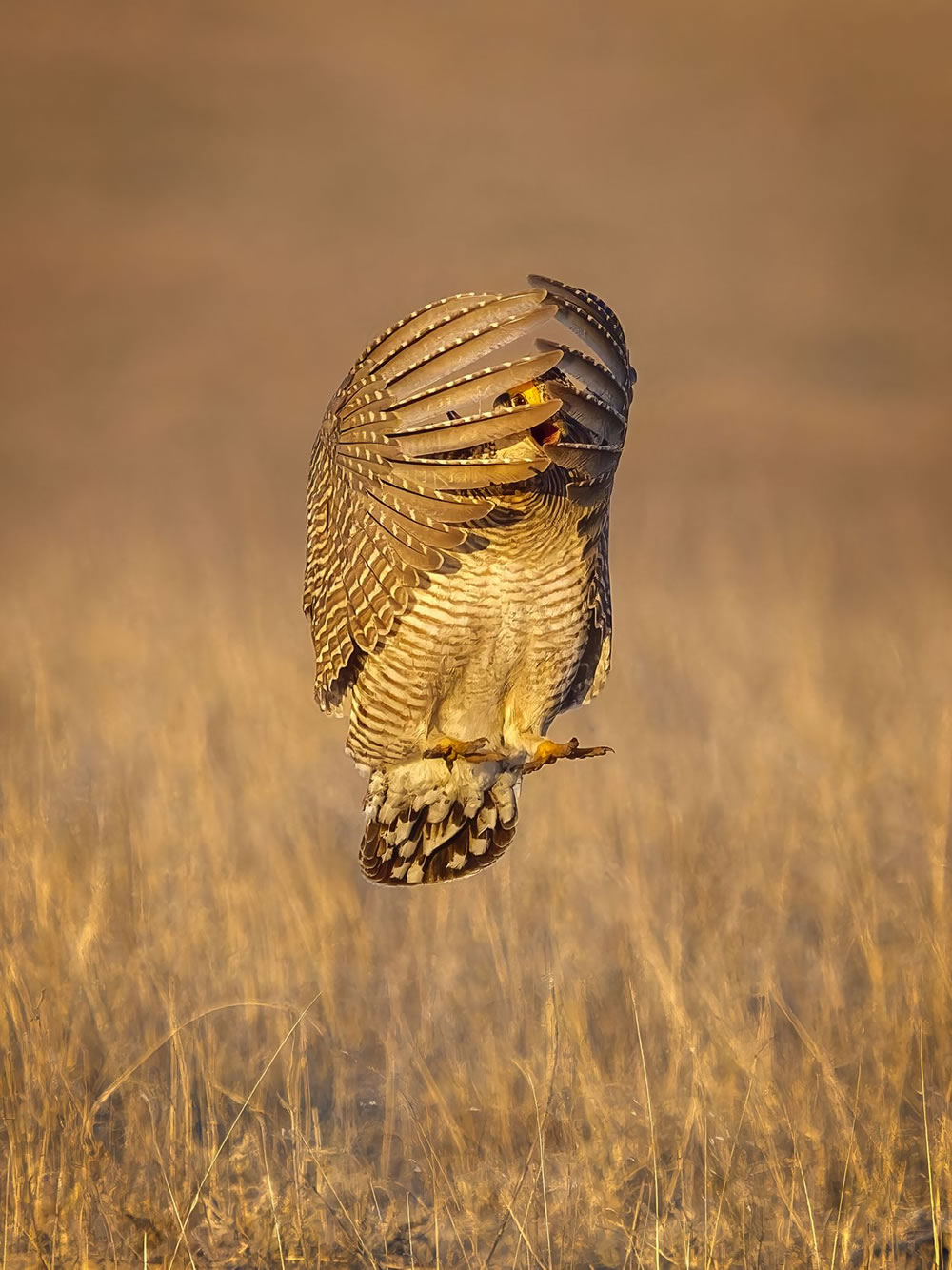 #8. Birds: Third Place – "Golondrinas" by Juan Jose Murillo​, Colombia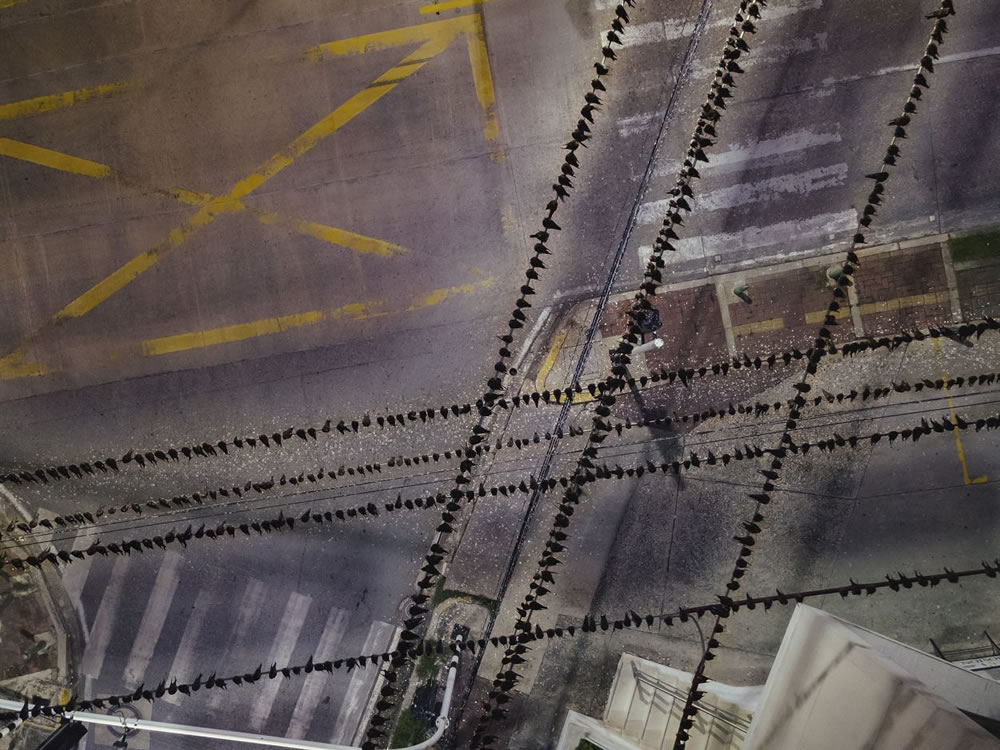 #9. Climate: First Place – "Stranded" by Raphael Alves, Brazil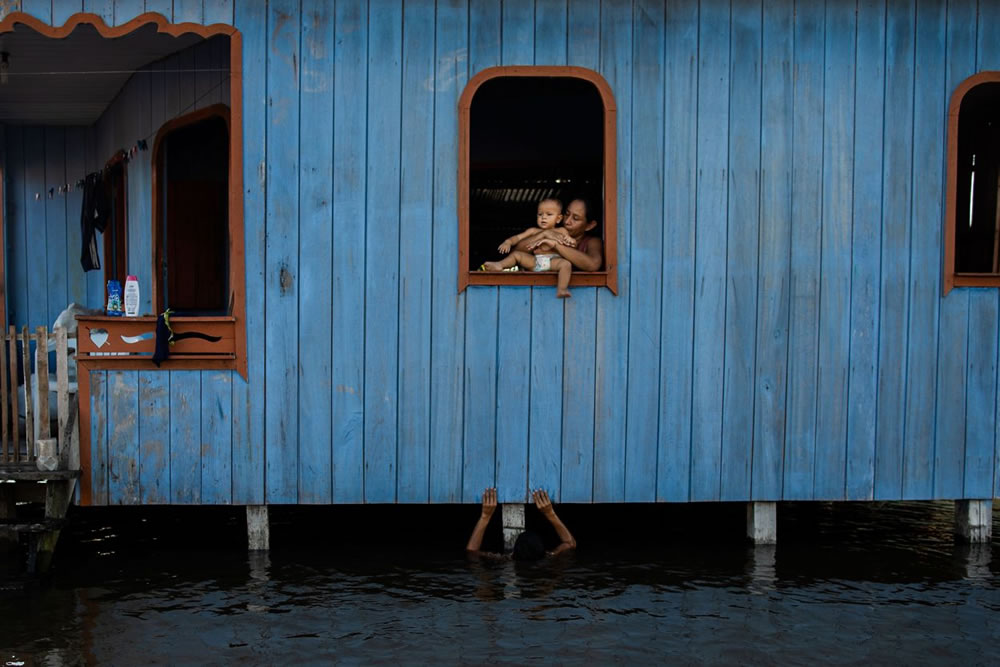 "Euridice Castro, 33, holds her nephew Otavio, in the window, while her son Aquiles plays in the rising rivers, in Anama, Brazil on May 24, 2021. Anama has been an "amphibian city" for years. Without work, adults stay at home most of the time; children, without classes and without public leisure spaces, are left playing in the flooded areas.​"
#10. Climate: Second Place – "Farmland" by Mustafa Binol, Turkey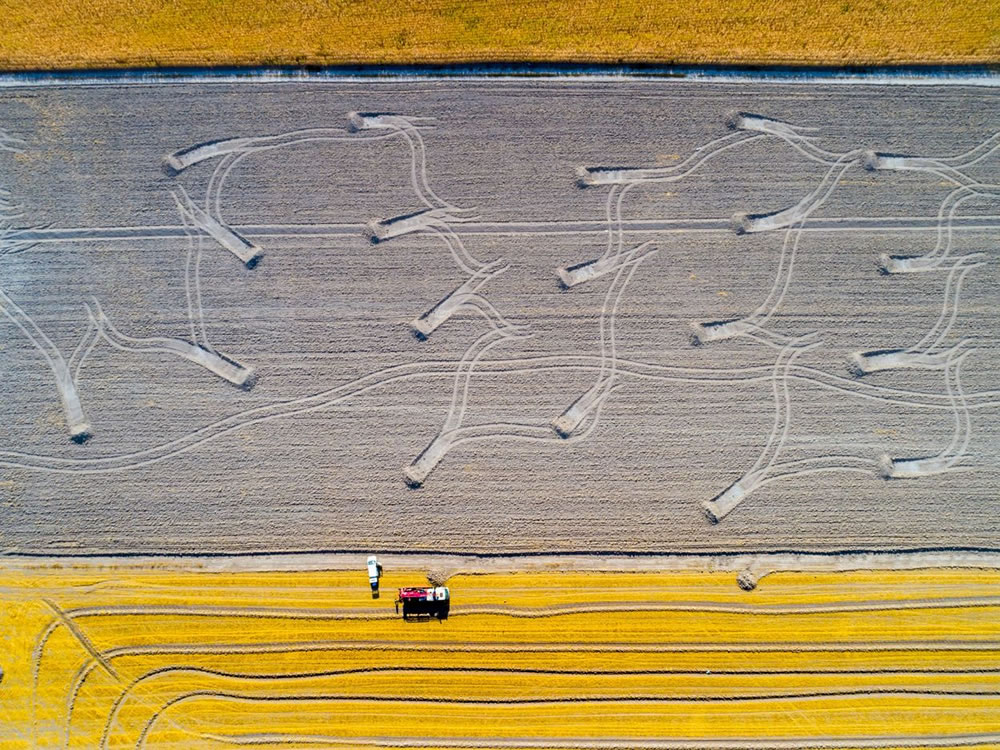 #11. Climate: Third Place – "Our Saviors" by Luisa Lynch Harris, Spain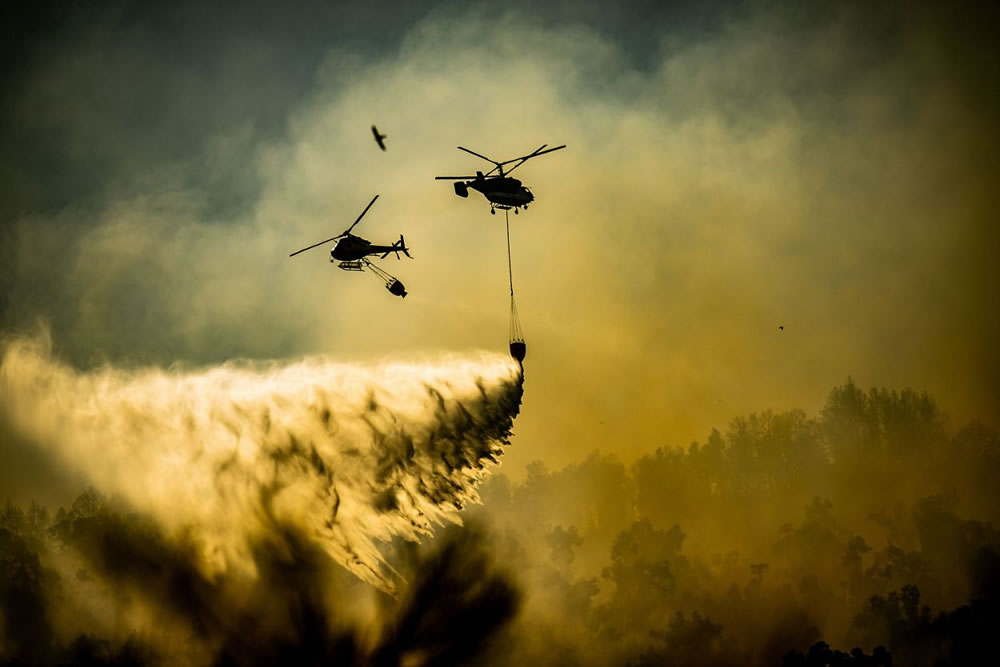 #12. Freshwater: First Place – "Dry Fish Pond" by Jeanny Tang, Hong Kong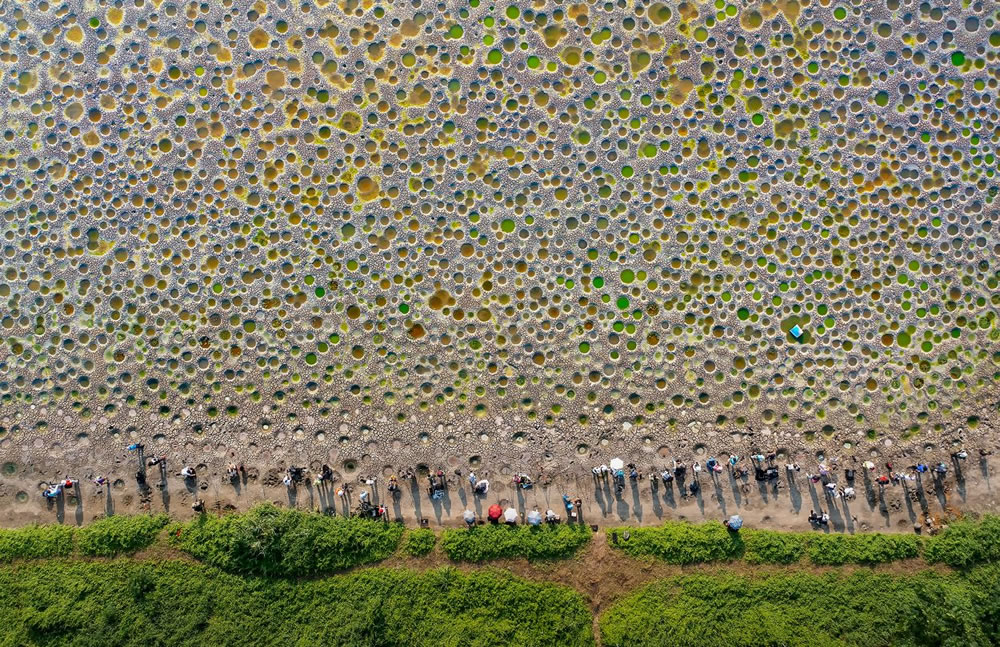 "The holes dug by fish for spawning can be seen after the pond has dried up.​"
#13. Freshwater: "A Cool Drink" by Second Place – Alan Taylor​, United States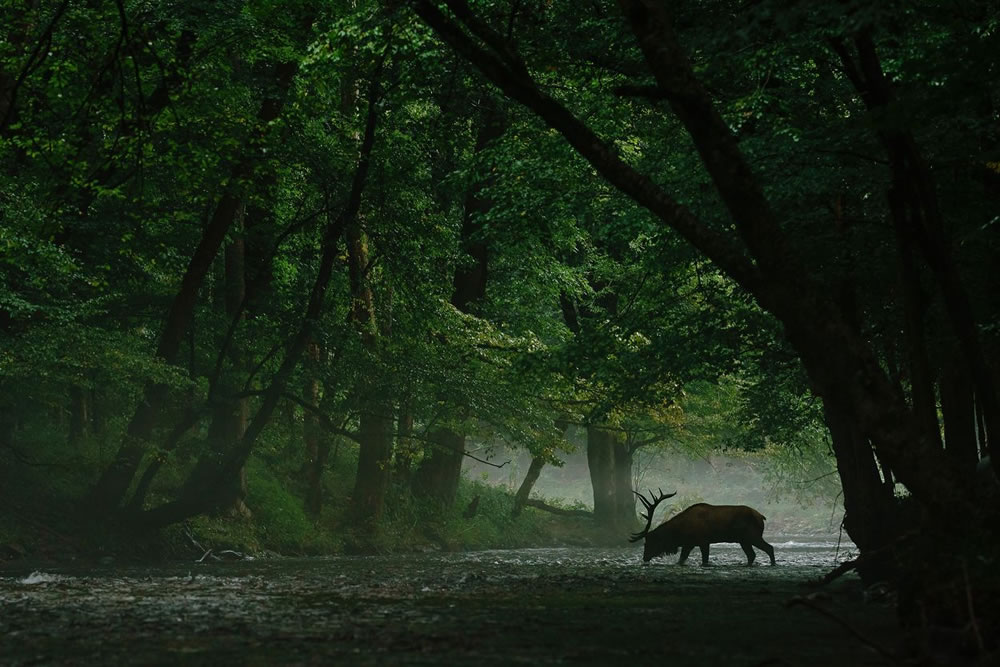 #14. Freshwater: "O PÉ DE GARÇAS" by Third Place – Rubens Rebouças, Brazil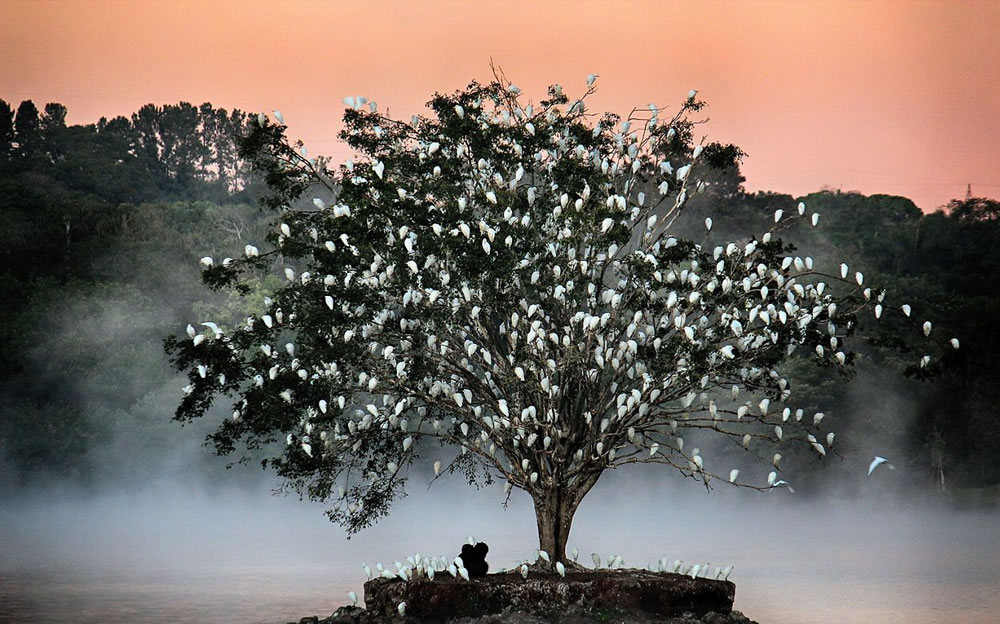 #15. Insects & Arachnids: First Place – "Wolf Spider Mama" by Benjamin Salb, United States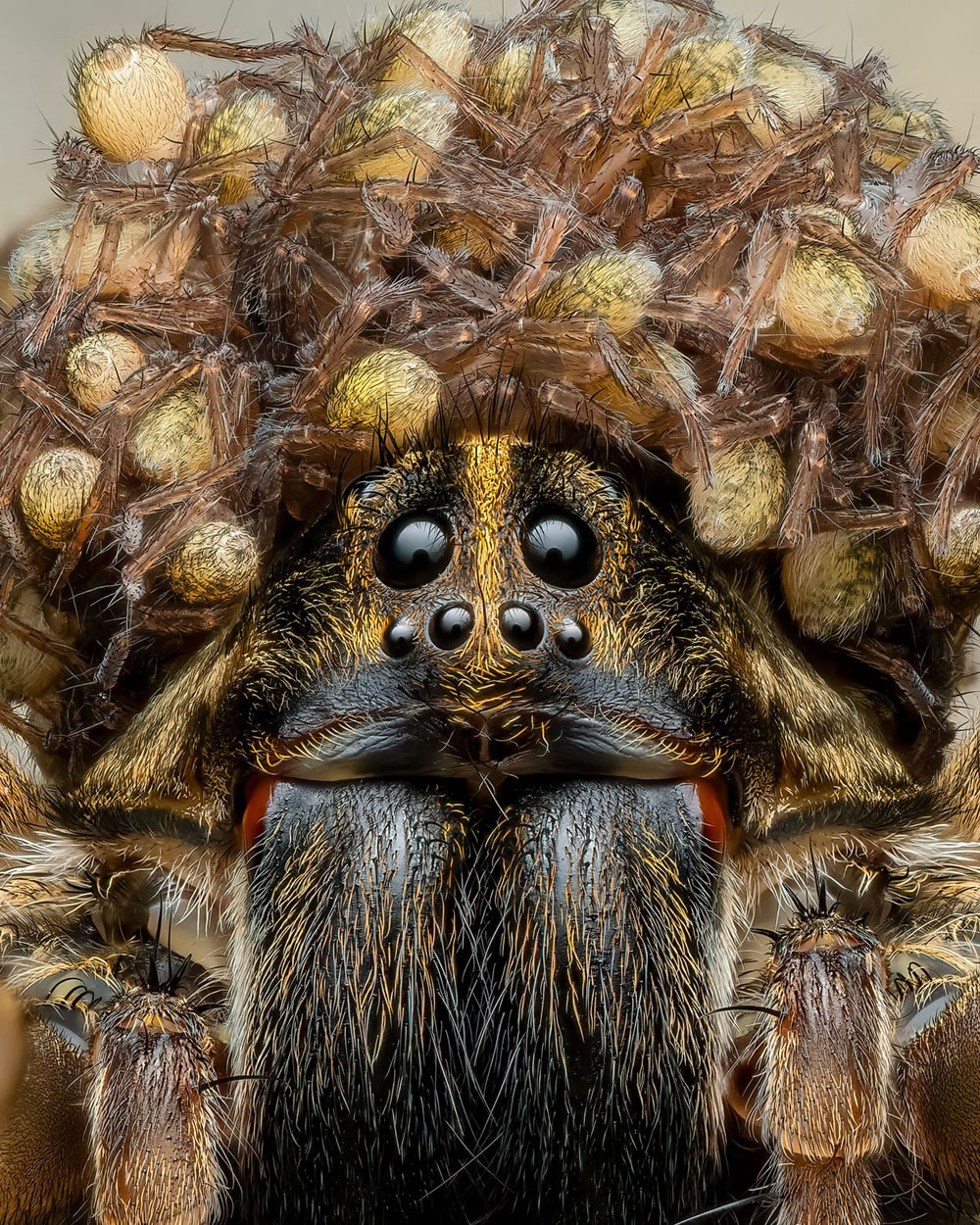 "This image is a 129 frame focus bracket of a wolf spider with her babies. I encountered her in the middle of an asphalt path during an early morning macro outing this summer. You can usually expect some movement from the kids, which could ruin a stack attempt, but they were all completely still for this set."
#16. Insects & Arachnids: "Galaxies At My Feet" by Second Place – Soumya Ranjan Bhattacharyya​, India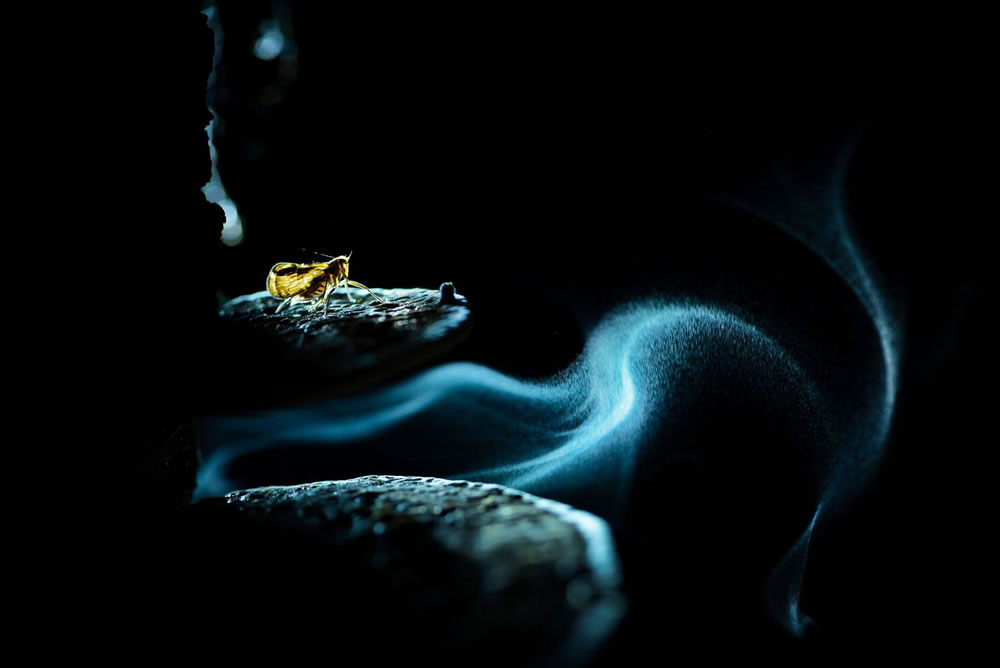 #17. Insects & Arachnids: "Love Follows" by Third Place – 雷 波 / Lei Bo, China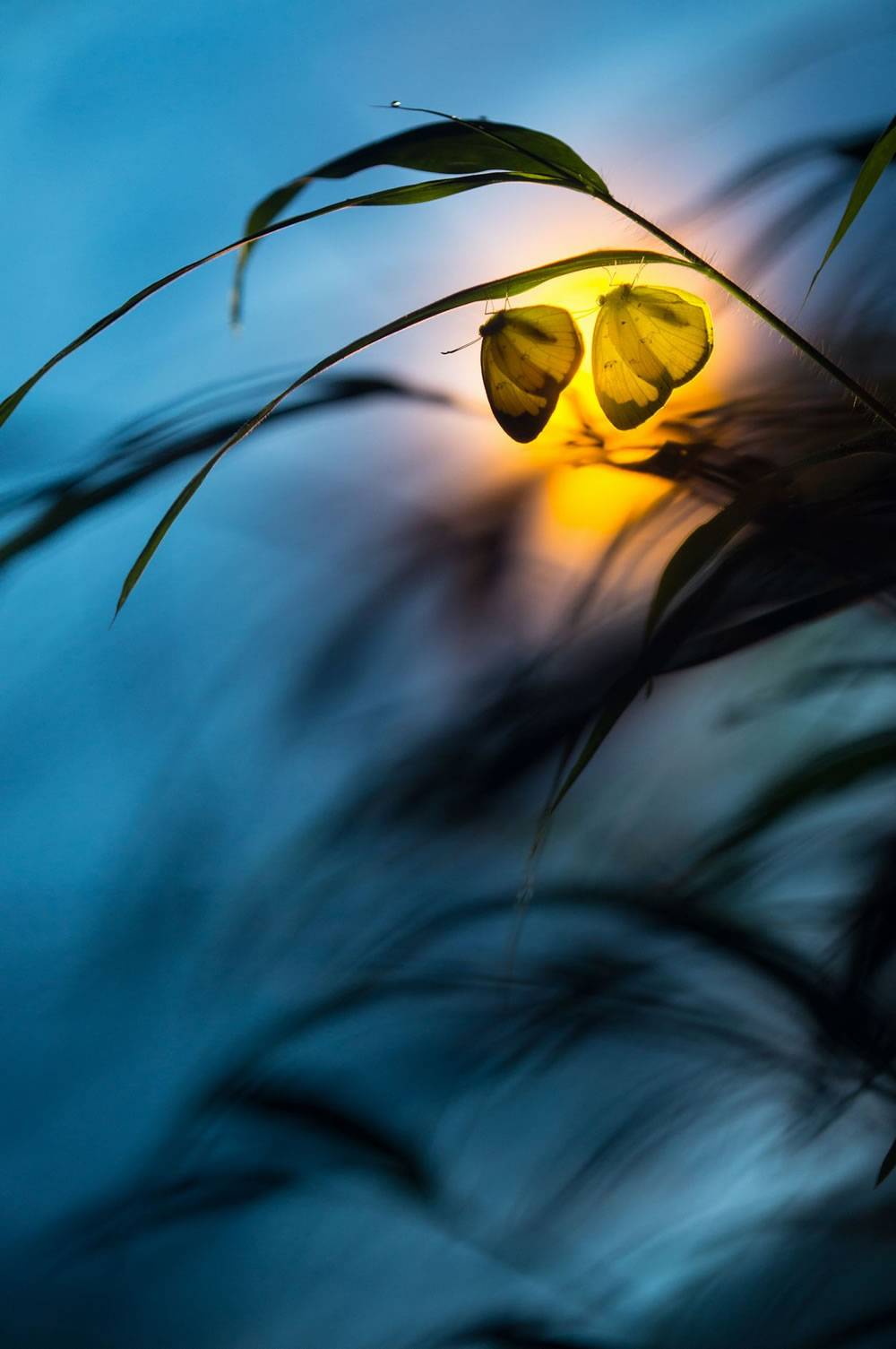 #18. Lands: First Place – "Sound And Vision" by Alessandro Carboni​, Italy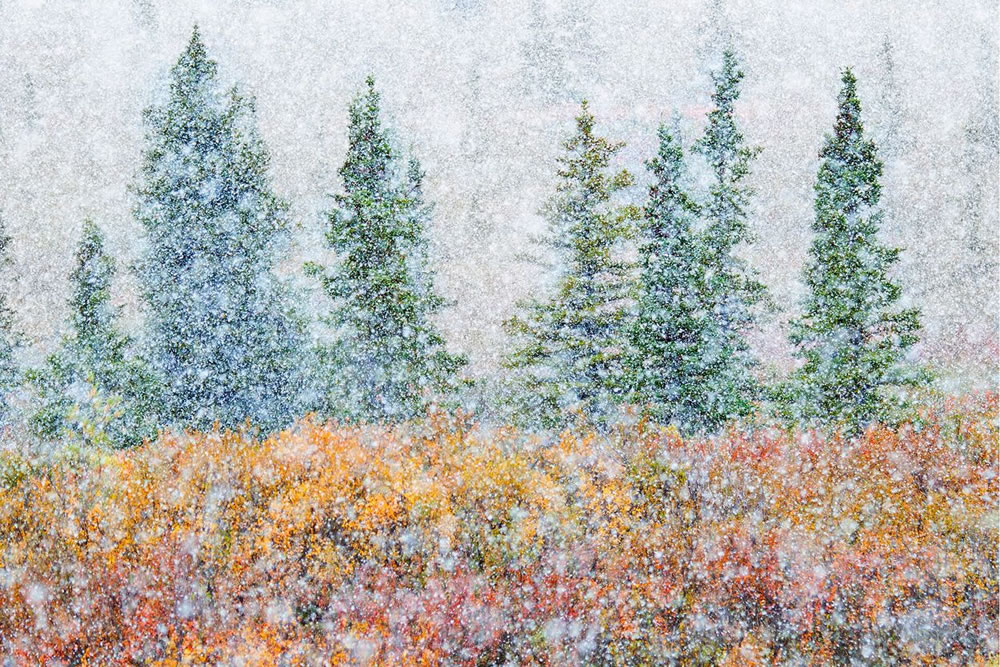 "This picture represents one the most intense moments I could remember during my life. It was September, when after a two-week wait I was lucky enough to experience an amazing mix of extraordinary elements, which I will never forget: the impressive display of the autumn colours at their peak and the first snow of the season.​"
#19. Lands: Second Place – "Cotopaxi Volcano From The Antisana Glaciers" by Roberto Valdez​, Ecuador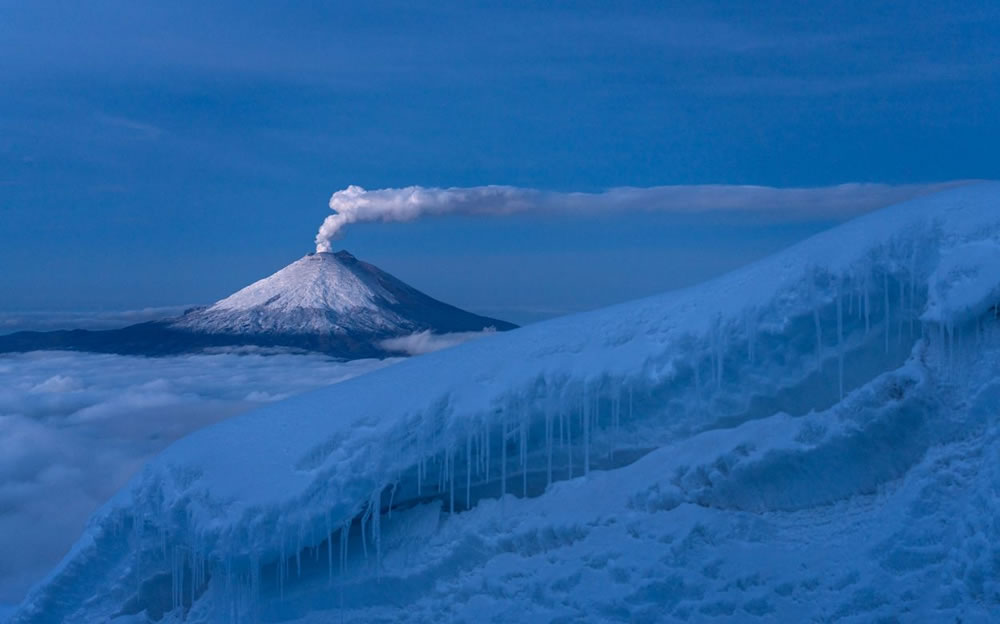 #20. Lands: Third Place – "Fruits Of Labor" by Adam Mowery, United States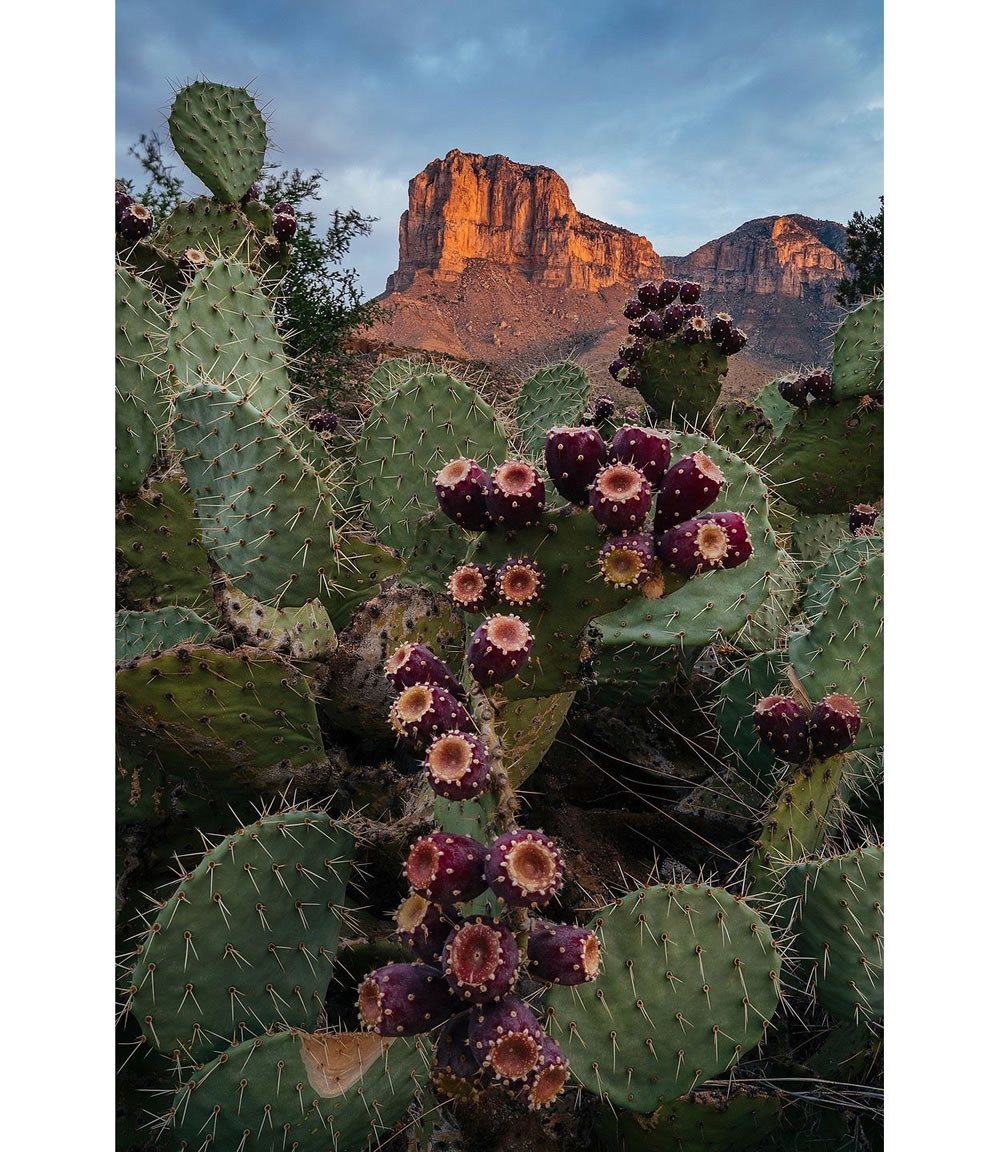 #21. Mammals: First Place – "Wolf Trinity" by Siddhartha Ghosh​, India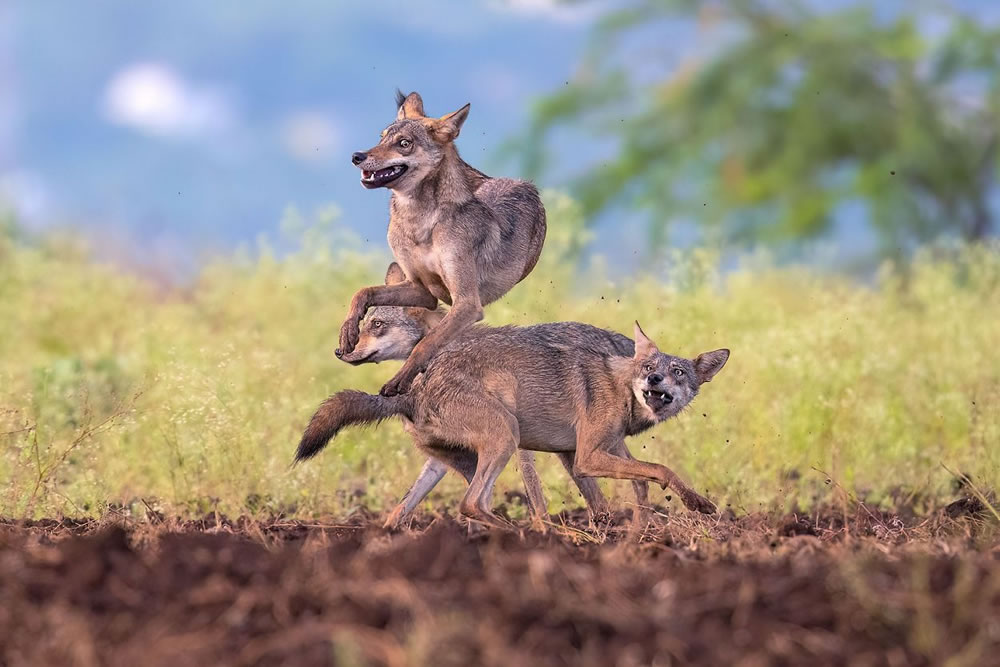 "Here you can see three wolves leaping through the air showcasing their enthusiasm and companionship. It's like a moment in time that captures their nature in the wild. Each wolf exudes happiness and energy with their eyes shining bright from the excitement and their strong bond as a pack. This image serves as a reminder of the elegance and charm of these animals, in their natural environment."
#22. Mammals: Second Place – "Morning Attack" by HJ Yang, United States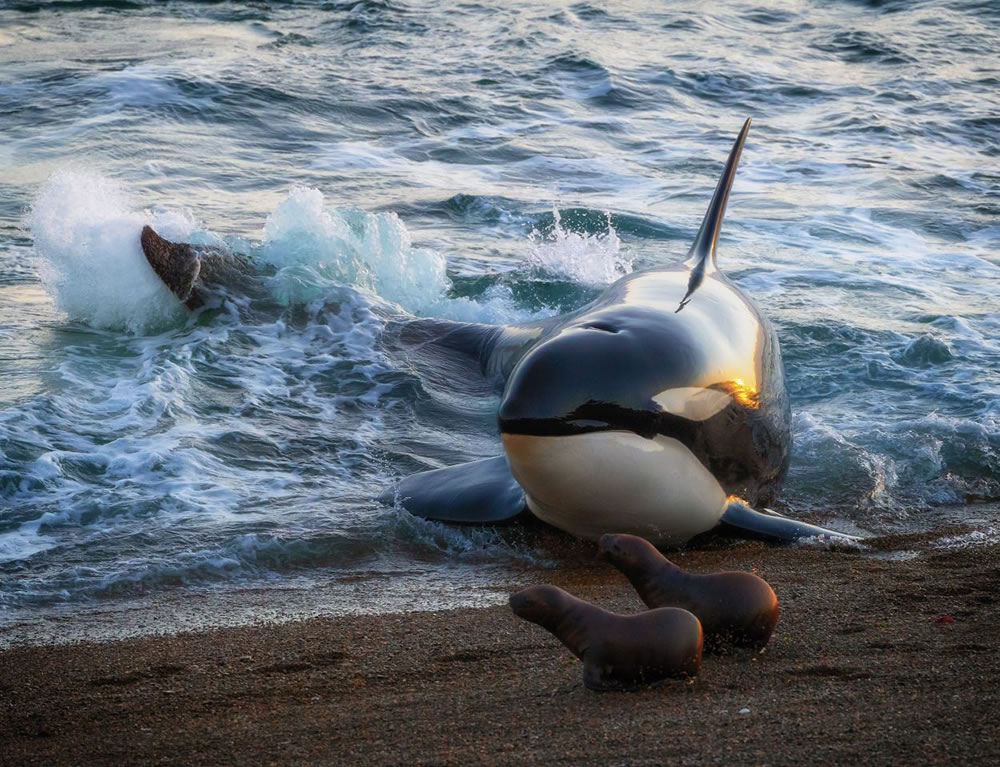 #23. Mammals: Third Place – "Shaking Off" by Luisa Pericoli, United States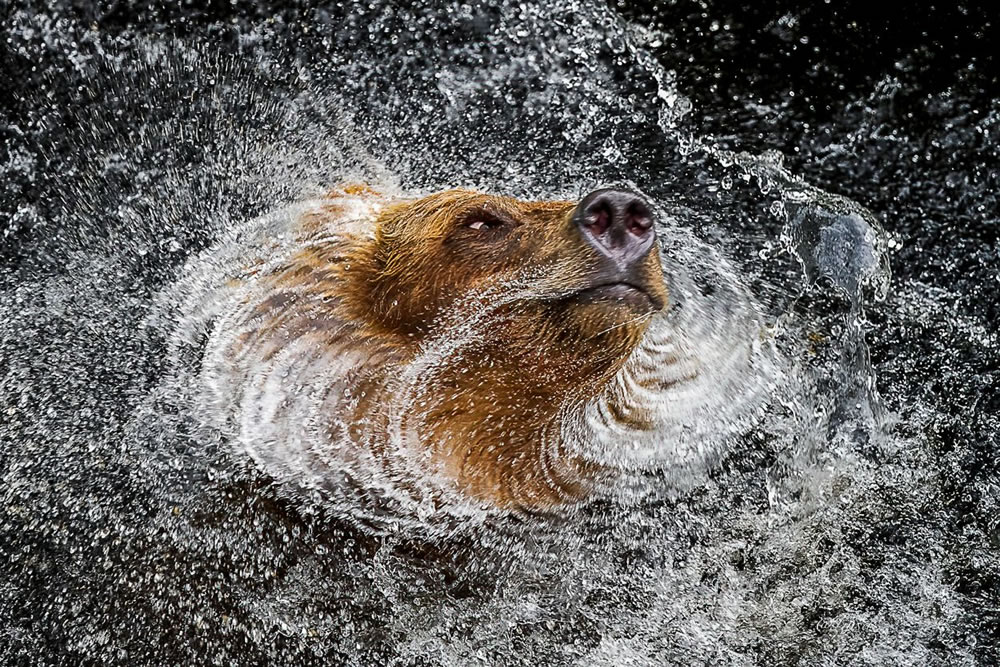 #24. Oceans: First Place – "The Rangiroa Gang" by Estebane Rezkallah, France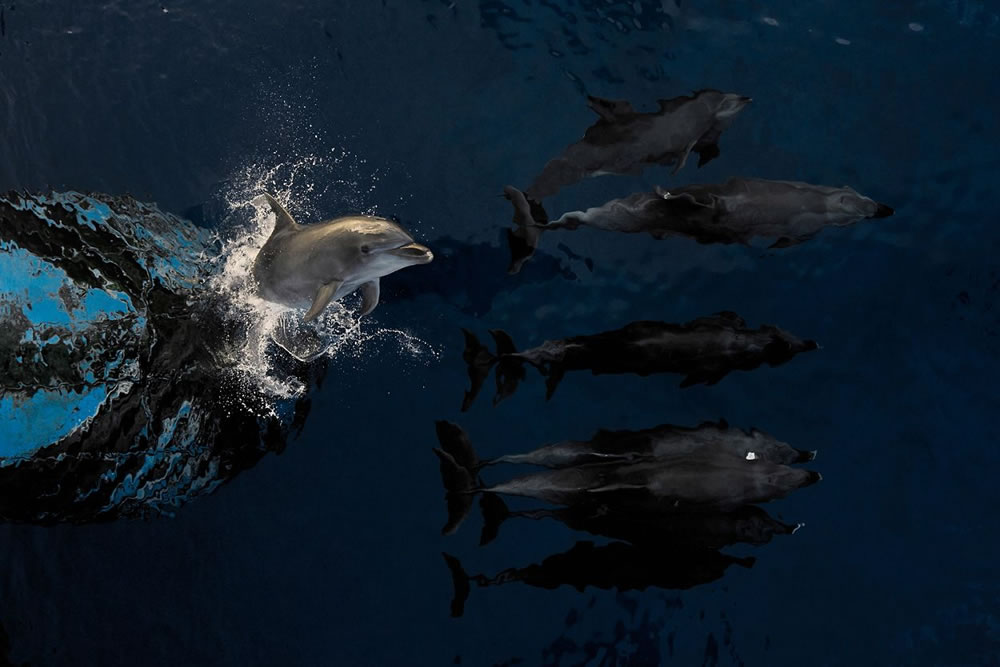 "These dolphins jumped and played in front of our boat as we crossed Rangiroa, the largest of the Tuamotu Atolls and the second largest in the world. The dolphins play in the waves with each ship that passes by."
#25. Oceans: Second Place – "Ocean Guard Sea Tribe" by Bambang Wirawan, Indonesia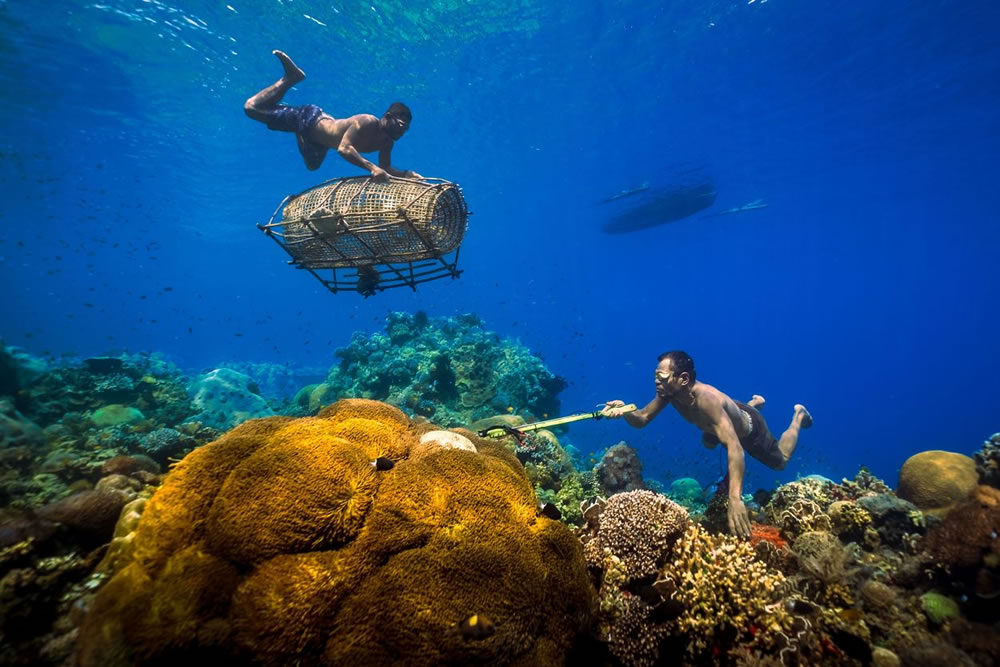 #26. Oceans: Third Place – "Rough Sea 12" by Giovanni Allievi, Italy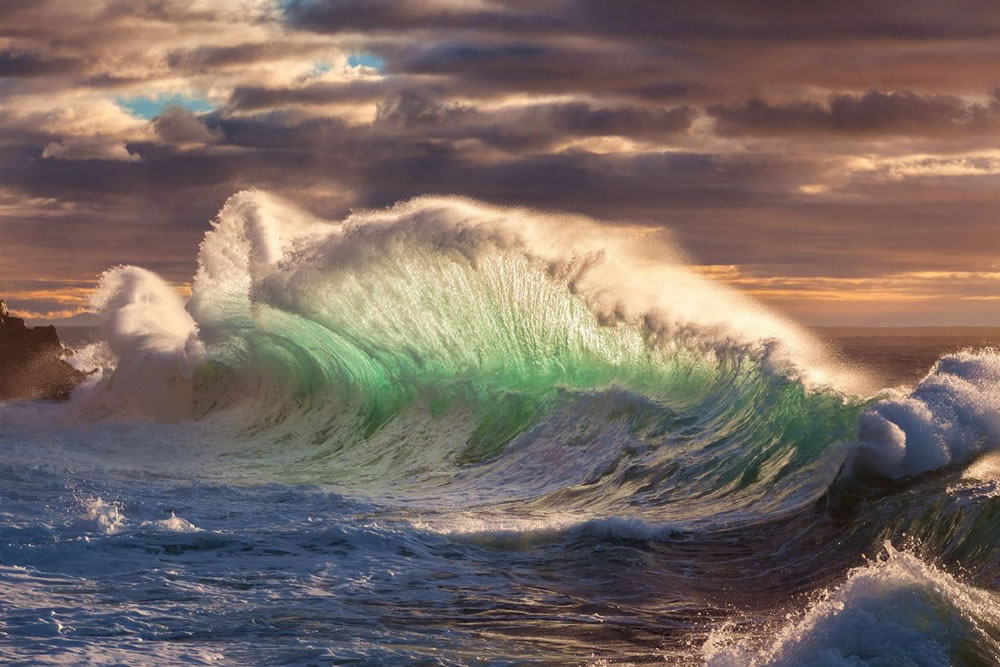 #27. People & Nature: First Place – "Wildbeest Breakfast Balloon Safari" by Michael Hegyi, United States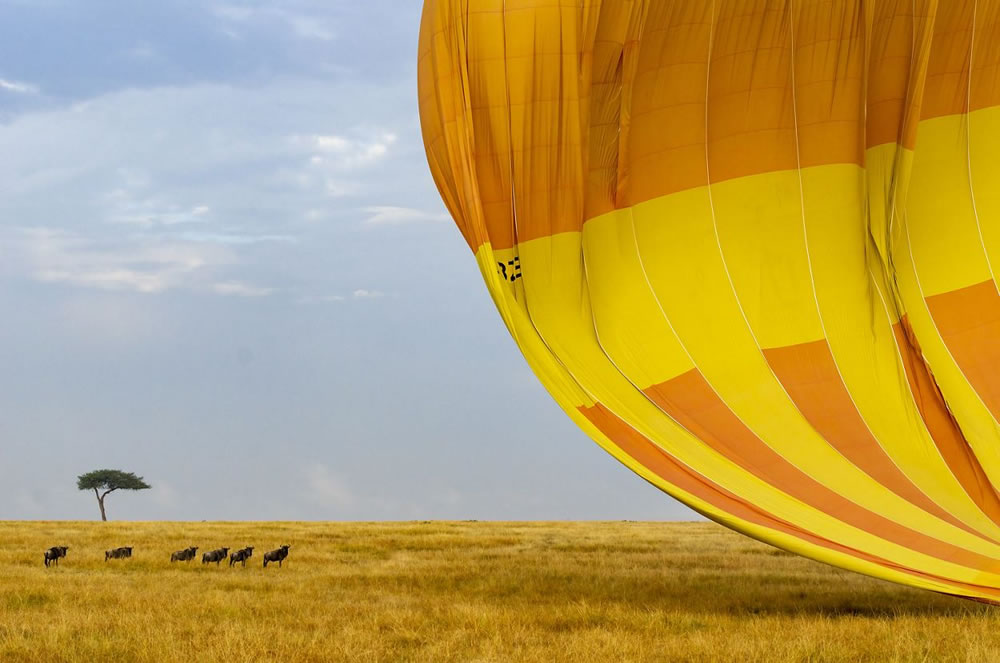 "A small troupe of wild blue wildebeest (Connochaetes taurinus) watches from a safe distance as a hot air balloon lands on the Maasai Mara, spills out its breakfast safari tourists and deflates. Maasai Mara National Park, Kenya. July 2018."
#28. People & Nature: Second Place – "Walking Over Wildlife" by Mano Aliczki, Hungary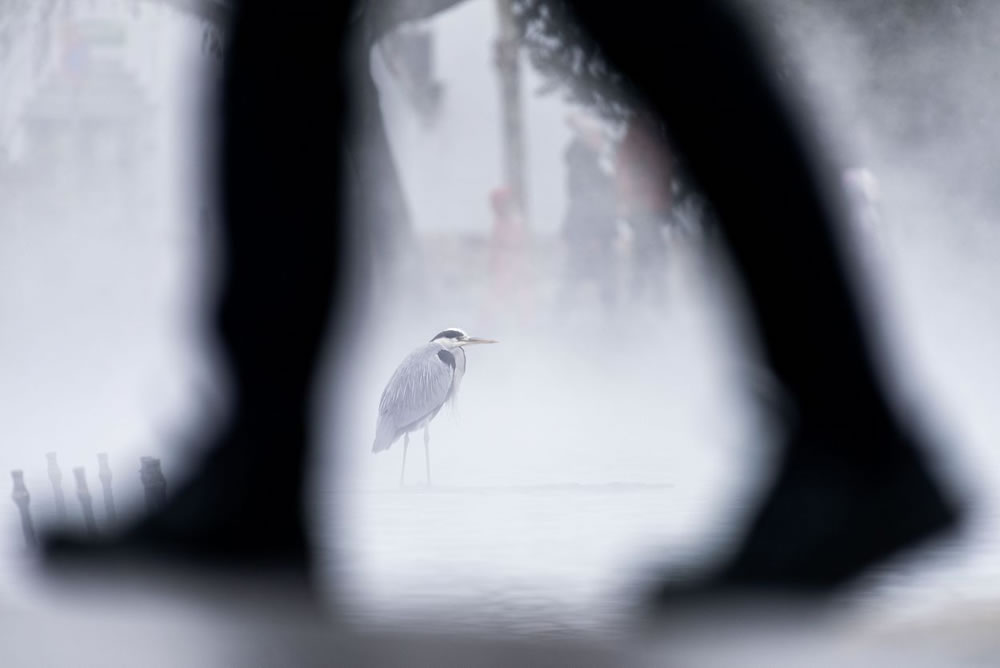 #29. People & Nature: Third Place – "Startled" by Randall Hudson, United States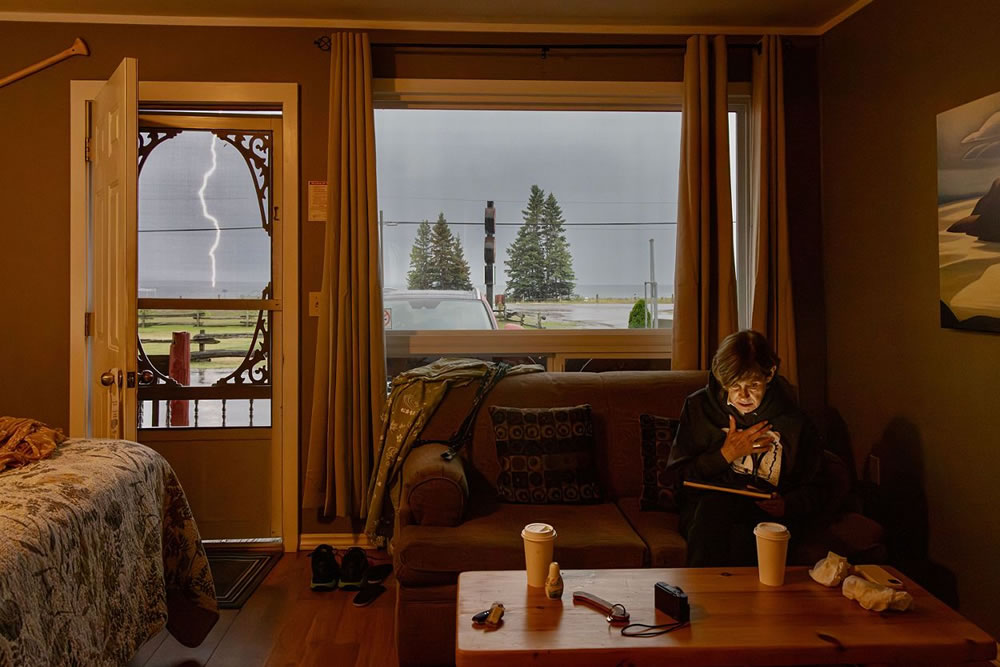 #30. Plants & Fungi: First Place – "SER*ES – LUNÁTICO" by Jose Pereyra Lucena​, Argentina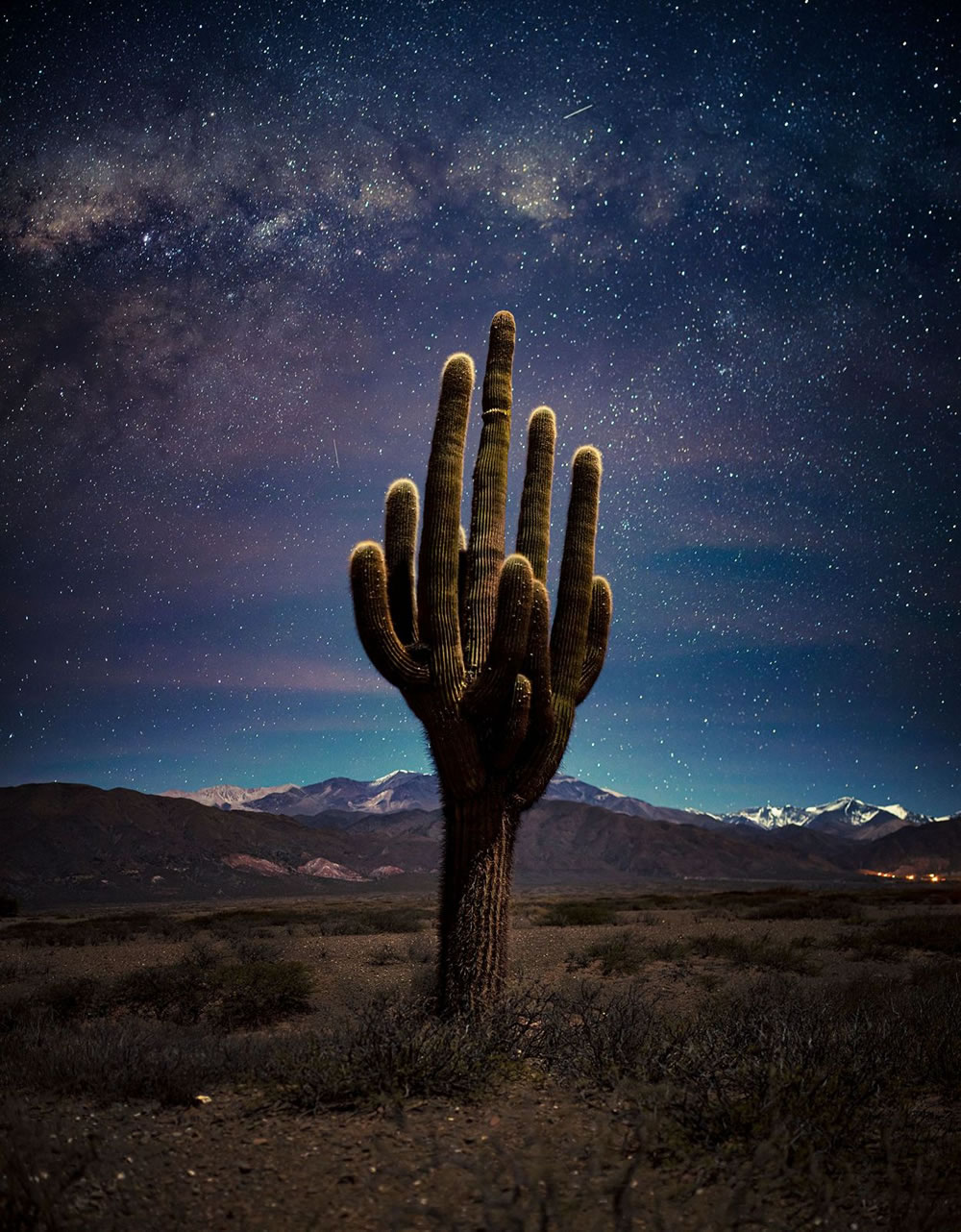 "El Cardón, venerated by the native peoples of northwestern Argentina, surrounded by myths and legends. It is impossible not to be absorbed by its strange beauty. A direct shot on a winter moonlit night.​ Province of Salta, Argentina, 2021"
#31. Plants & Fungi: Second Place – "Lost In Snow Waves" by Vittorio Ricci, Italy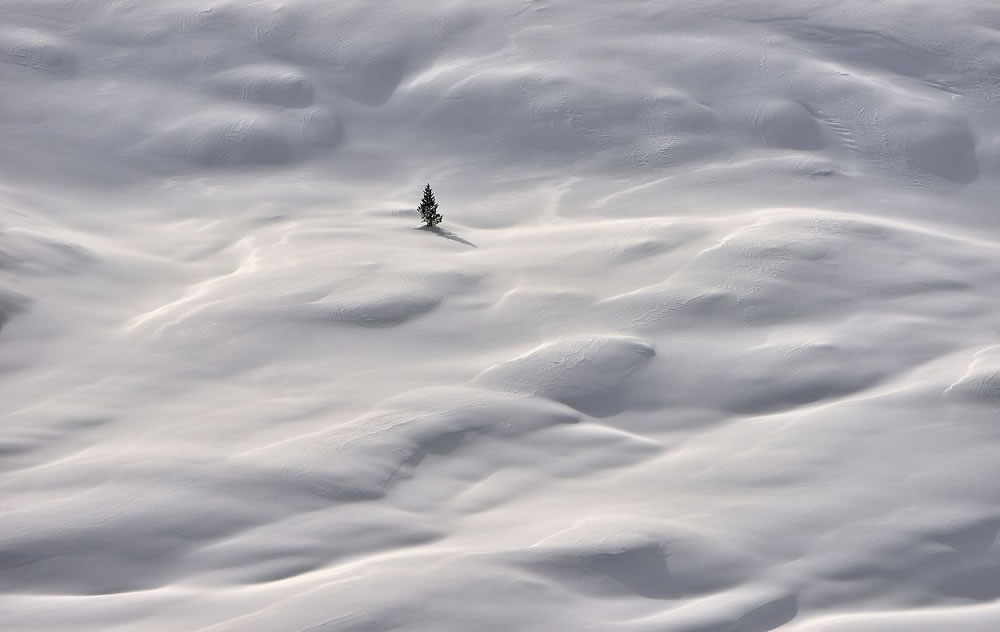 #32. Plants & Fungi: Third Place – "Ghost Mushrooms" by Ashley Sykes, Australia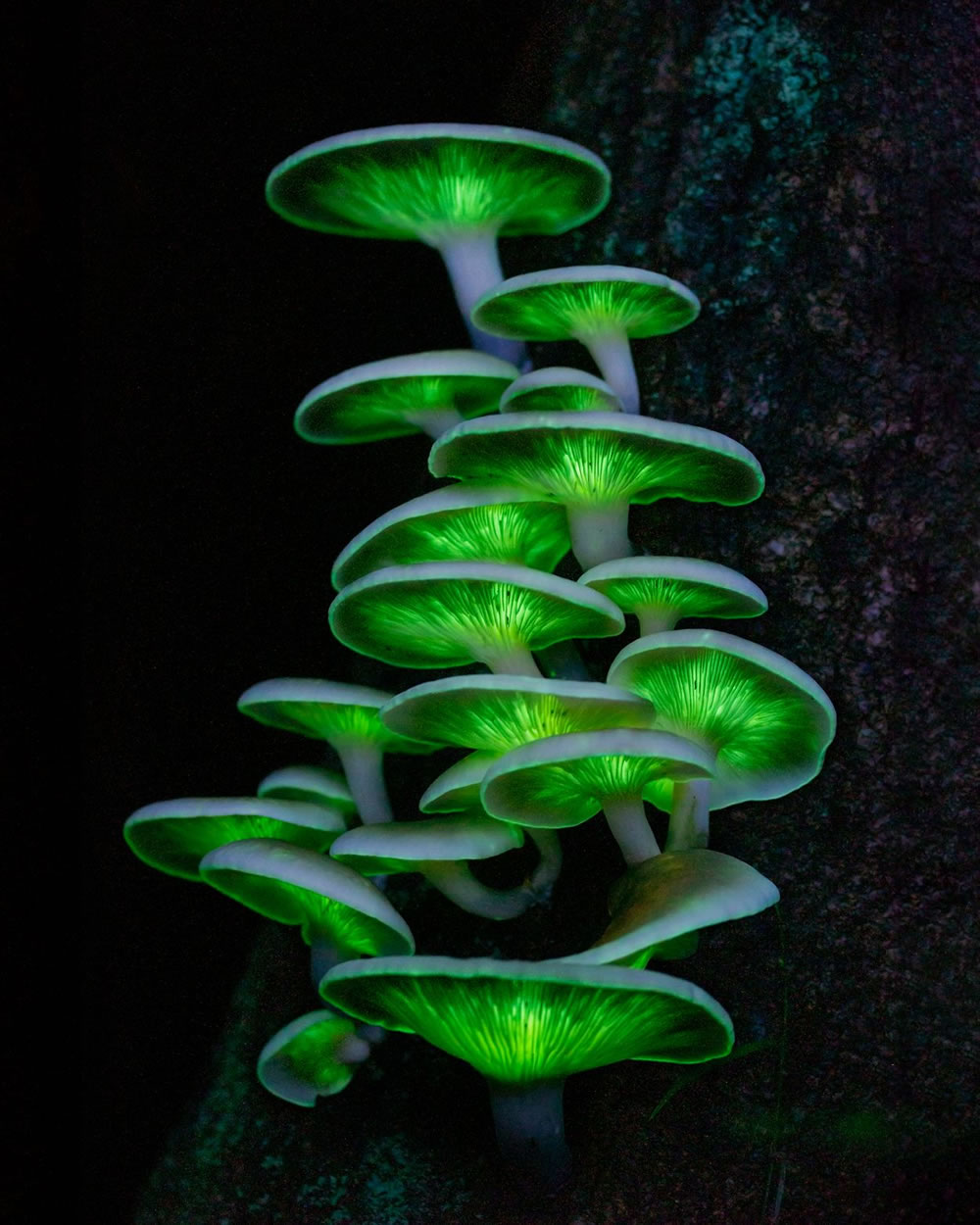 #33. Reptiles & Amphibians: First Place – "Alien Portrait" by Irina Petrova Adamatzky​, United Kingdom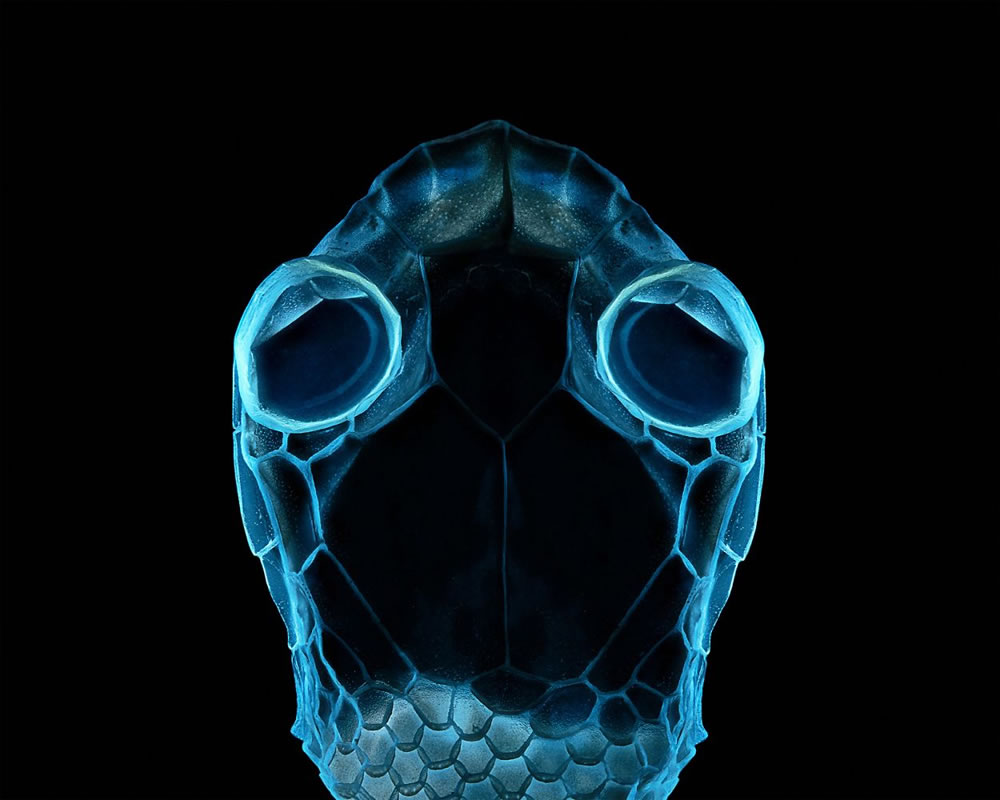 "In this photograph, the intricate skin of a Corn Snake (Pantherophis guttatus) is showcased in a unique way, using ultraviolet light. Scientifically proven, snakeskin exhibits a glowing effect under ultraviolet light, a phenomenon that herpetologists have utilized since the late 20th century to locate snakes in the dark."
#34. Reptiles & Amphibians: Second Place – "Hourglass Frog" by Petr Bambousek, Czech Republic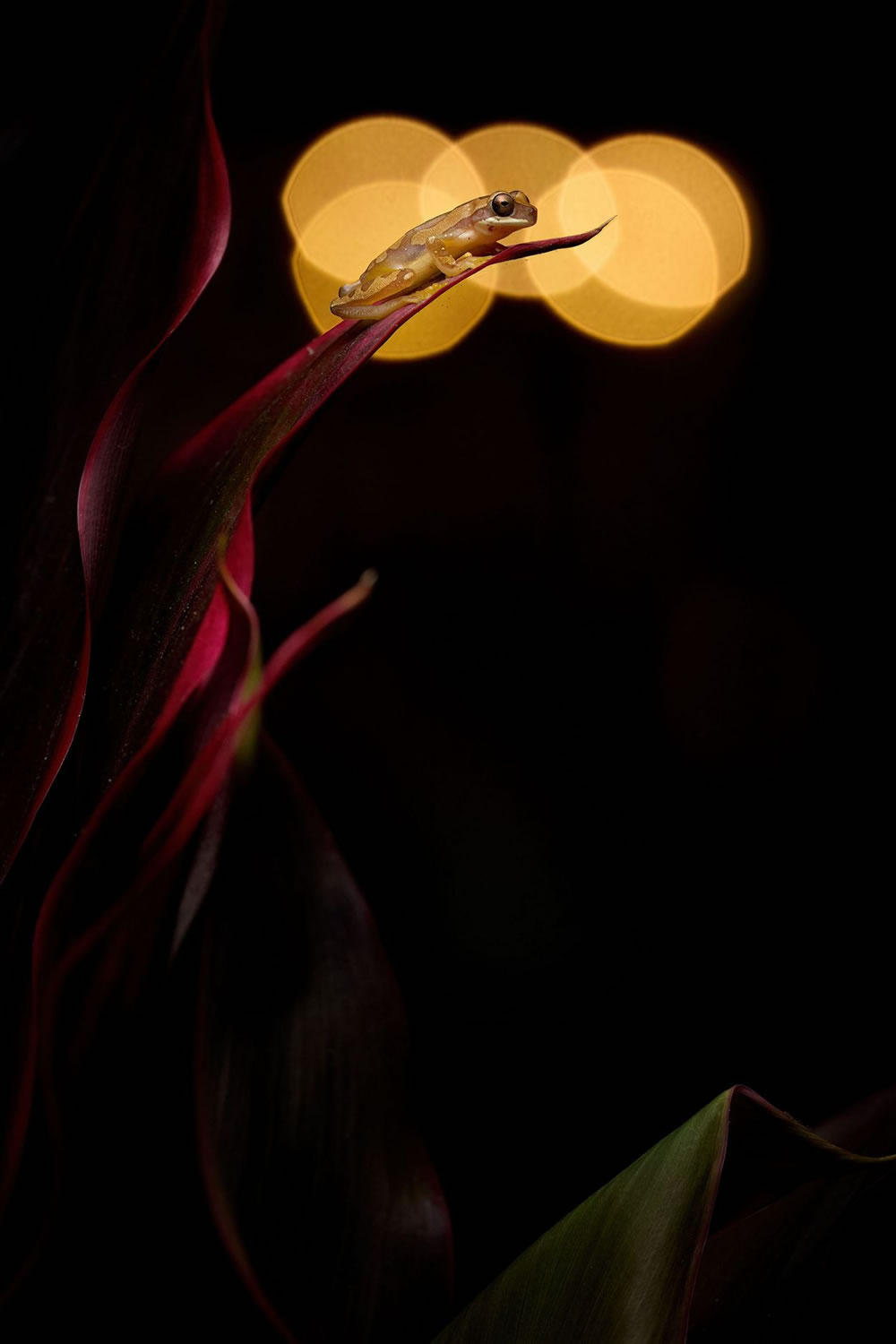 #35. Reptiles & Amphibians: Third Place – "Scarlet Kingsnake" by Joseph Mullica, United States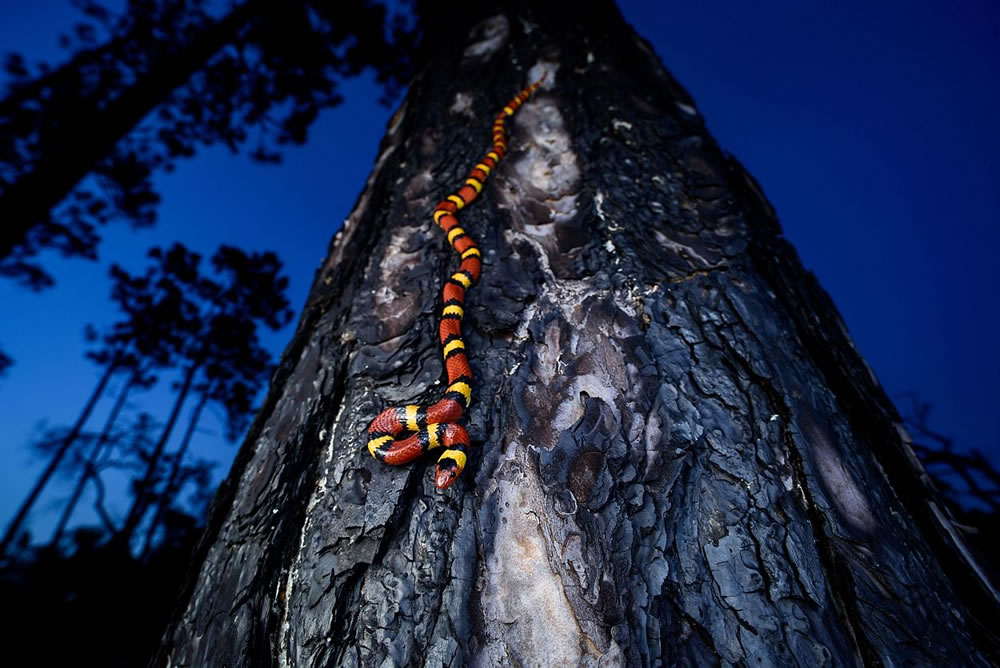 #36. Underwater Life: First Place – "Phantoms Adrift" by Russell Laman, United States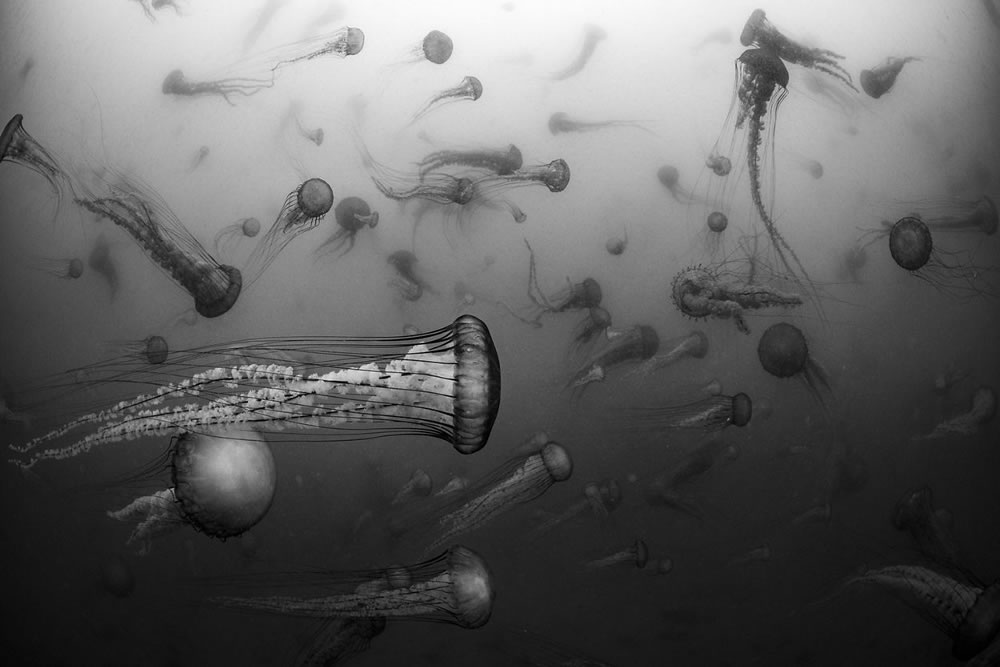 "Pacific sea nettles (Chrysaora fuscescens) swarm in the murky waters off Monterey, California. August 2021."
#37. Underwater Life: Second Place – "Snowy Night" by Cai Jialing, China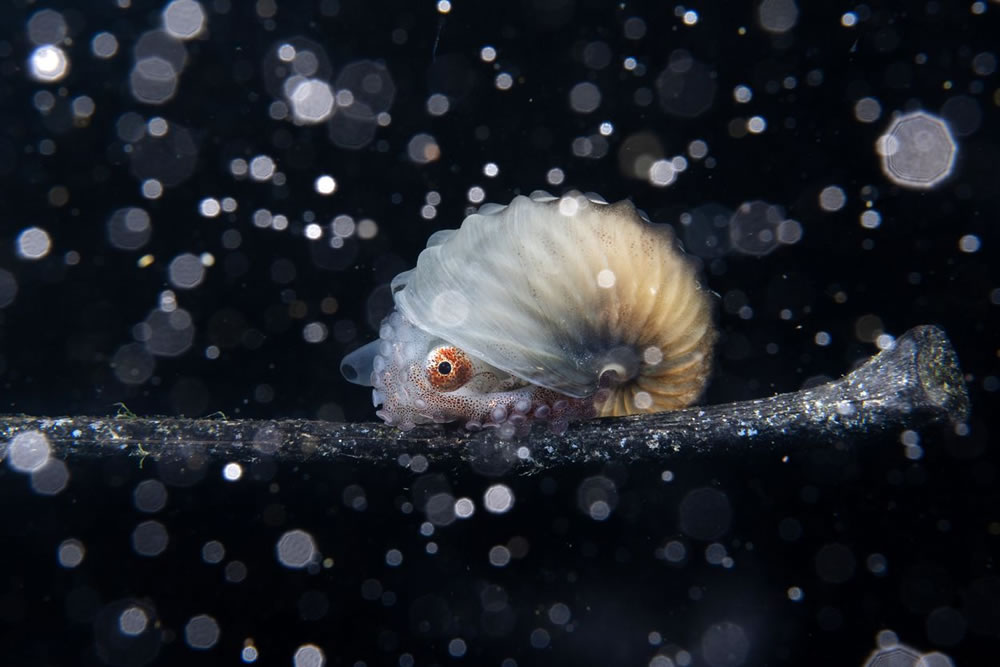 #38. Underwater Life: Third Place – "Parting The Tide" by Daniel Nicholson, Australia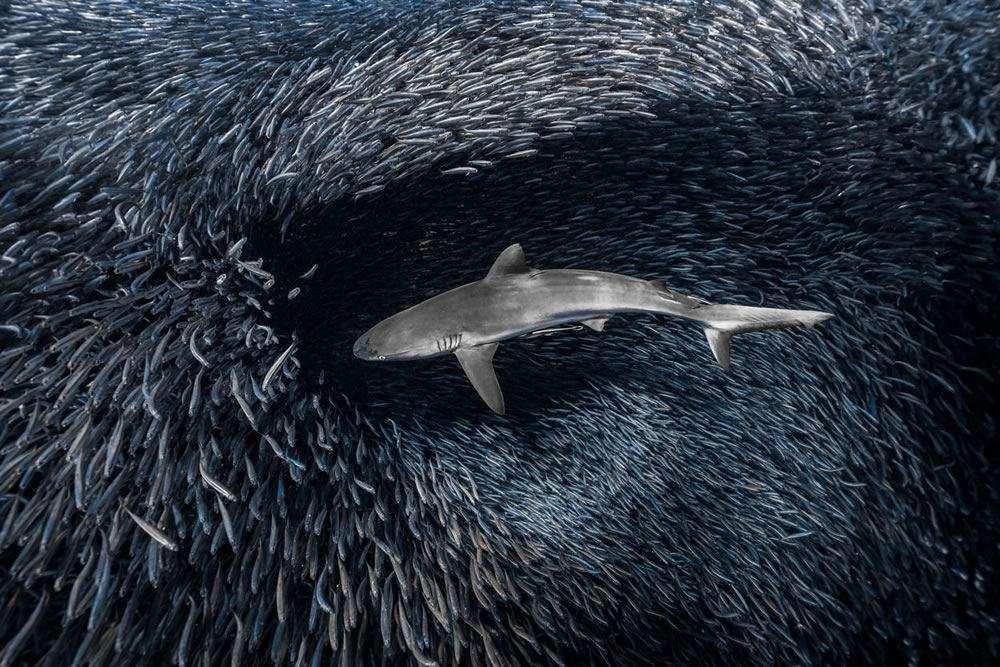 #39. People & Nature: Honorable Mention – "Fighter Jets" by Narayan Malu, India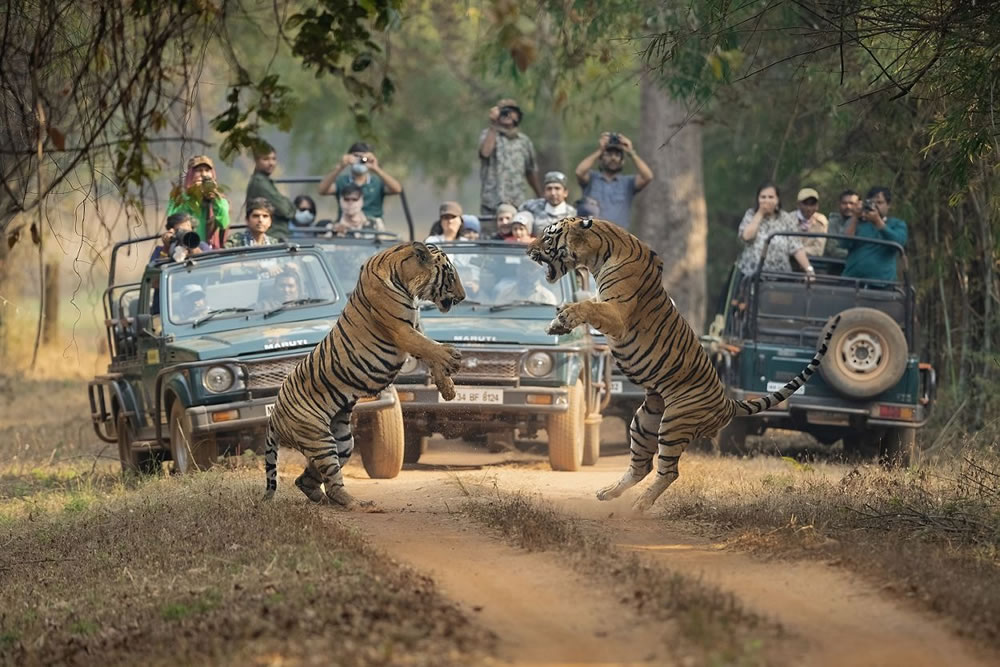 #40. Birds: Honorable Mention – "Sandhill Crane Mama Feeding Colts" by Mario Labado​, United States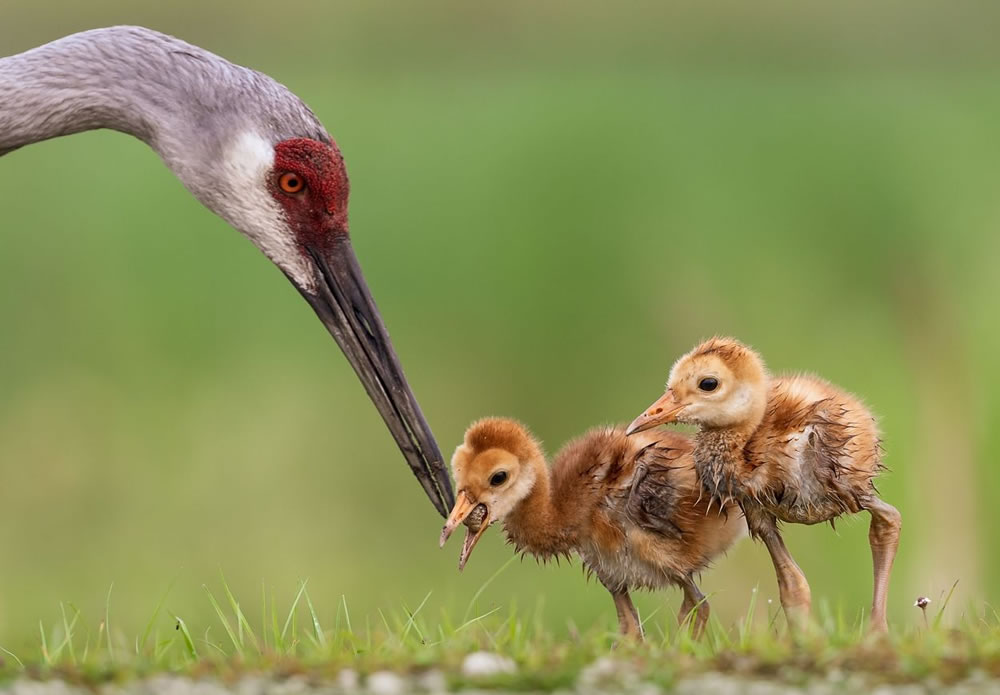 ---
Related Articles:
Denial of responsibility!
News Continue is an automatic aggregator of the all world's media. In each content, the hyperlink to the primary source is specified. All trademarks belong to their rightful owners, all materials to their authors. If you are the owner of the content and do not want us to publish your materials, please contact us by email –
[email protected]
. The content will be deleted within 24 hours.