The inquest is held in courtroom four at Lidcombe coroner's court, Sydney, in early August, in an echoey room so empty the coronial advocate assisting, Durand Welsh, asks if I am a family member.
Welsh's voice bounces around the courtroom, addressing the coroner and the four other people present as he outlines what authorities knew of Atilla Demirer, his life, and his death. It was very little.
Demirer died alone in his unit sometime between July and October 2021 when his body was discovered, face down, next to some used tissues.
Coming as it did during Sydney's long Covid lockdown, it was a death like so many others; a name on a list.
---
Atilla Demirer had come to Australia from Turkey in 1980, after marrying an Australian national. Four years later they divorced and it was about this time that he became a citizen.
He had no children, and no family in Australia. Welsh says Demirer's sister had tried to contact him on more than one occasion, the last being in 2013, but received no reply. He cannot explain why Demirer was estranged from his family.
Demirer had "struggled to assimilate back into civilian life" after a stint in the Turkish military which had reportedly caused him "mental health issues", Welsh tells the near-empty courtroom. Those issues had led to the dissolution of Demirer's marriage, and he had not heard from his ex-wife for 20 years at the time of his death.
Welsh adds that Demirer received a pension and worked one day a week at a sex shop on Oxford Street, the queer nightlife strip in central Sydney.
And that was it. That was all they knew about Demirer.
Postmortem leaves no clues
The last known thing Demirer did was swipe into his apartment at 1.09pm on 20 July 2021. There are no records of him ever leaving.
Sydney, at the time, had already been in lockdown for nearly a month. It would end after 107 days, on 11 October.
After not hearing from Demirer for months, and after lockdown lifted, a colleague called police to check on their friend. Eventually, the Police Rescue Unit forced their way in to his two-bedroom unit and found it in an "untidy state". There were bags of rubbish and clothes strewn about. On a coffee table were various pieces of decomposing food and a portable stove.
Two bongs and a glass pipe were found, although there were no actual drugs in the home. The unit was filled with food that had expired long ago, including a loaf of bread with an expiry date of 30 July 2021 and two bottles of milk with expiry dates of the 26 June 2021 and 13 July 2021.
Police found the first bedroom "unused", a storage place for an assortment of random items, including a bedhead, golf buggy and an air conditioner.
In the second bedroom, they found Demirer, lying face down on the floor. He was wearing a T-shirt, jacket, underpants and had a sock on his right foot.
Police said he was found in such an "advanced state of decomposition", that a postmortem could not determine a cause of death. The only clue they had was a number of used tissues found on the bedside table.
Demirer's letterbox was full of uncollected mail and there was an unopened letter from NSW Health under his door that warned he was a close contact due to an outbreak of Covid in the apartment block.
Otherwise, police found very little. Neighbours said they hadn't seen Demirer in months, while local hospitals had no record of his attendance.
Beyond that, nothing. No medical records, no toxicology reports, no signs of forced entry, no suspicious circumstances.
Ultimately, his cause of death was listed as "undetermined", and with that the inquest was wrapped up in about 40 minutes.
It felt like the implications of the inquest were that Demirer ultimately lived a lonely, disconnected life. That he was one of the many caught in an epidemic of male loneliness.
And Demirer fit the bill: someone who had been divorced years ago, estranged from family and without any children. The empty courtroom seemed to reflect the ultimately empty life the report painted.
But I had a sense Atilla Demirer had more to say, so I headed out to the apartment block in Waterloo where he used to live: the Daniel Solander tower.
'I never saw him'
The block is an imposing sight, towering over nearby buildings, and framed by massive trees that have snaked their way upwards, streaking the building with shadows.
The building is an old social housing tower, with security that meets you at the gate and a waiting room for those who can't enter.
I make my way up to what used to be Demirer's apartment on the 15th floor. The unit is at the end of a long and dark hallway, a flickering light the only sign of life.
A Google Nest doorbell tracks my movement, indicating someone is living there now, but there is no answer to tell me who.
Next door, an elderly woman answers but closes the door before hearing why I had bothered her. Another loudly shouts "who are you?" and before I can explain, shuts the door.
The resident in the final unit on the level answers reluctantly, saying Demirer was a loner, and that they had very rarely seen him in person.
"The security guard let me know when he died," they said, having asked to be anonymous.
"I never saw him otherwise, never heard from him, never saw anyone come knocking for him. I knew someone lived there but had no idea who it was."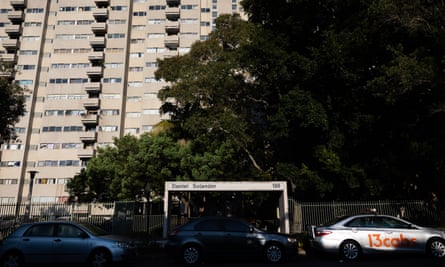 As the slow elevator heaved its way down, it felt as though Demirer's story was an obvious one. A story about a man who died completely alone. About the cracks in our society, and how wide they can be for people without support networks. And how deep they can be for those left to fend for themselves.
There was only one last piece of the puzzle, to finalise a picture of Demirer's life: the sex shop he worked at.
'The funniest guy you'll ever meet'
According to the coronial report, he worked at the shop once a week, to supplement his pension. It was his colleagues that raised the alarm, nearly four months after Atilla was last seen.
It felt like authorities had treated this detail like an afterthought, with little reference during the inquest to his colleagues or to what he had done at the shop.
I call dozens of times, but no one answers.
Eventually I arrive at a nondescript stairwell that disappears among the colourful streetscape on Oxford street. Upstairs is a very well-stocked, very well-organised shop, with whips, chastity belts and oils lining the walls.
On a wall behind the counter are CCTV photos of all the people who have robbed the shop or caused a ruckus, some of the photos featuring notes like "Idiots! Set off fire alarm" or "Banned for two years!"
An enormous screen sits on the counter, where the staff can watch the countless cameras set up, including for the cruiser lounge (somewhere for people to experience casual, one-off sexual encounters), which is another staircase up.
The staff, who have all asked to remain anonymous, listen intently as I explain who I am, exchanging glances and nodding.
They are suspicious, asking why I am looking at Demirer's life now, so long after he died.
Upon hearing my explanation that the story is about loneliness, one of the staff members scoffs.
"Atilla was many things, but he was not lonely. He was a legend, funniest guy you'll ever meet," he says.
The other staff member nods.
"He was not lonely, he was very popular, he was loved here and at the other shop he worked at, in Kings Cross. He would work here every day, come in every day and loudly proclaim 'Salam! Salam!'"
Customers to the cruiser lounge come and go, paying for entry and leaving their bags with staff, as that last piece of information hangs in the air, suddenly reframing my understanding of Demirer's life.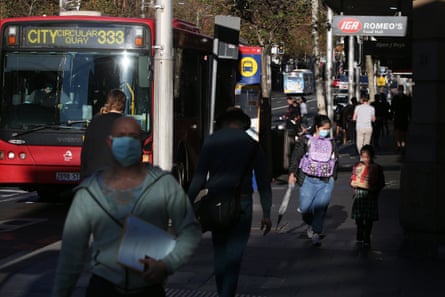 The staff paint a picture of a man who was friend, mentor, trainer and protector of a community of workers at two sex shops, one on Oxford street and one in Kings Cross.
But mostly, they say Demirer was their rock, someone who defended them fiercely and who taught them many things over the years.
"We were his family," one of them says. "He would come in sometimes seven days a week, full of energy and jokes, he enjoyed his time here among us and made so many friends.
"He was a figure of wisdom and tolerance, an open-minded man who was always keen to learn new things."
They say he was part of the fabric of their community, showing me a portrait they have hung up alongside an electric candle: a little shrine to remember him.
"Work was his life, he had lots of meals here. He was such a good man, he gave me so much advice."
Demirer was a boisterous man, they say: a chef who "could cook anything at any moment"; a martial arts expert; and a fitness fanatic who would bring bricks into work to show his colleagues how to work out on a budget.
Demirer loved parties and was very funny, they say as they recall his jokes and his penchant for making up wild nicknames for the people in his life.
He had a corporate job before abandoning it for concierge work and gravitating towards his job at the sex shops. He had many connections and networks; lived with many different people over his lifetime; and made many friends.
He wasn't lonely, they say, but he was a loner. He had "a lot of history he didn't want to talk about".
Ultimately he was happy, forging for himself a life that he enjoyed among friends and colleagues that were his chosen family, and who loved him dearly.
"It's not the same without him," one of his colleagues and friends says.
"He was half our strength. He would chase robbers, he would defend us and protect us. He taught us to use a fly-spray and lighter if anyone threatened us, he taught us to be strong.
"He taught us how to be intimidating without masculinity or strength, how to defend ourselves."
Demirer would go through spurts of silence during lockdown, and they attributed that to his depression at being locked out of the life he loved. When lockdowns lifted and Demirer remained silent, they sounded the alarm.
'He felt like a caged animal'
The last man to see Demirer alive, who also asked to remain anonymous, says they spent lots of time together. He is adamant that it wasn't a disease that killed him, but a broken heart.
"The break in routine, and without having anything to do, without being able to see us, I think his heart gave up," he says.
"He didn't die due to ill health, trust me. He told me he felt like a caged animal without work and exercise. He needed an outlet."
Demirer and this friend had known each other for six years, and had set up a Covid bubble together to be able to see each other. He says he didn't stop crying over Demirer's death "for ages".
He last saw Demirer for lunch at a local park. They picked up a meal from their favourite kebab shop before sitting and talking for hours.
"I only just got over it, he meant so much to us all," he says, blinking back tears.
"I go back to that park all the time and wonder what advice he'd still give me. I think he's around us all the time, and he didn't get the send-off he deserved."
Ultimately, the pandemic took from Demirer everything he treasured, his life and work, his chosen family and his outlets, leaving him stuck. And it stripped his community of a chance to grieve their friend properly, as it stripped so many people the opportunity to celebrate the loved ones they lost.
It is perhaps the longest lasting legacy of the pandemic: the loss that trickles its way through every part of society. The great reported and unreported loss of life looms as the world attempts to move on. It may not be the policies, the fines or the conspiracies, but loss that ultimately defines how the pandemic is remembered.
"We're hoping to go to a pub and celebrate him. This article is what I needed because I couldn't give him a farewell," Demirer's friend says.
"We miss him so much."
Denial of responsibility!
News Continue is an automatic aggregator of the all world's media. In each content, the hyperlink to the primary source is specified. All trademarks belong to their rightful owners, all materials to their authors. If you are the owner of the content and do not want us to publish your materials, please contact us by email –
[email protected]
. The content will be deleted within 24 hours.