Article content
LONDON — Her fall from grace is complete.
Article content
Ghislaine Maxwell — once the toast of high society in London, New York and Palm Beach — was sentenced last week to 20 years in prison for her "instrumental role in the horrific sexual abuse of multiple young teenage girls," federal prosecutors said at her long-anticipated sentencing in New York.
The British socialite who once rubbed shoulders with royalty and ex-presidents, engaged in a "disturbing agreement" with billionaire pedophile Jeffrey Epstein, recruiting and grooming teenage girls to be sexually abused by him over a number of years.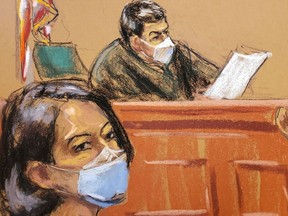 Her new social circle will be somewhat different now she has been sentenced.
Born on Christmas Day 1961, Maxwell, 60, was the youngest of nine children born to Elisabeth and Robert Maxwell.
Article content
A publishing tycoon who was born to Yiddish-speaking parents in the small town of Slatinské Doly, in what was then Czechoslovakia and now southwestern Ukraine, her father's given name was Jan Ludvik Hoch.
But he transformed himself into Robert Maxwell after he escaped the Holocaust and joined the British Army.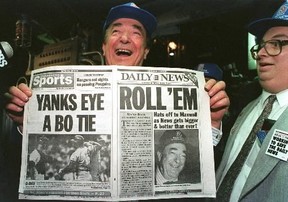 Building on his military connections after the Second World War, he would go on to found an empire that included British tabloid the Daily Mirror, the New York Daily News and the book publisher Macmillan.
Twice elected to the U.K. parliament, he earned a reputation for boorish and bullying behavior.
Days after Ghislaine was born, her 15-year-old brother Michael was severely brain damaged in a car accident. He would spend the remaining seven years of his life in a coma.
Article content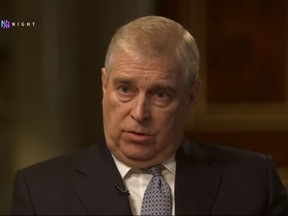 In her memoir, Elisabeth Maxwell wrote that her daughter was overlooked as a result and at the age of three she told her: "Mummy, I exist."
"I was devastated," she wrote. "And from that day on, we all made a great effort with her, fussing over her so much that she became spoiled, the only one of my children I can truly say that about.''
The family lived in Headington Hill Hall, a huge mansion overlooking the British city of Oxford, where they regularly hosted lavish parties attended by celebrities, politicians and media grandees.
However, they did not own the house. Ghislaine's father had persuaded Oxford's council to rent it to him for a small amount, in return for renovating the property.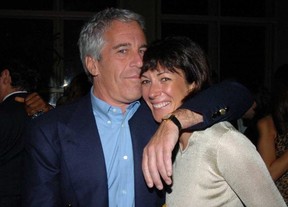 Educated at private school, Ghislaine would go on to study modern history and languages at Oxford University. After graduating, her father appointed her as a director at the Oxford United soccer club which he owned and set her up with her own company supplying corporate gifts.
Article content
She later became his American emissary after he bought the struggling Daily News 1991, amid multiple efforts to compete with fellow media tycoon Rupert Murdoch on both sides of the Atlantic.
In the November of that year, Robert Maxwell fell off his yacht — the Lady Ghislaine — and drowned in what some saw as an accident, others a suicide and a few thought it was murder.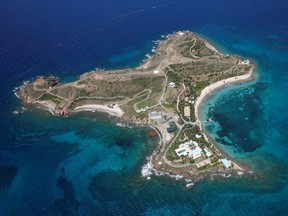 At a memorial shortly after his death, Ghislaine was photographed sitting next to Epstein.
"Ghislaine is the baby of the family and the one who was closest to her father," her mother told Vanity Fair the following March. "The whole of Ghislaine's world has collapsed, and it will be very difficult for her to continue."
His death would prove troublesome for the whole family.
Article content
Investors quickly discovered that Robert Maxwell's wealth was an illusion and he had diverted $1 billion from pension funds to prop up his empire.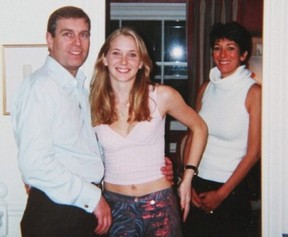 Elisabeth was forced to move out of Headington Hill Hall and their eldest sons Ian and Kevin, who had worked for their father, were arrested and charged with fraud in June 1992. They were acquitted four years later.
Ghislaine remained in New York, but she continued to defend her father, telling Vanity Fair in March 1992 "he wasn't a crook."
"A thief to me is somebody who steals money. Do I think that my father did that? No. I don't know what he did. Obviously, something happened. Did he put it in his own pocket? Did he run off with the money? No. And that's my definition of a crook," she said.
Article content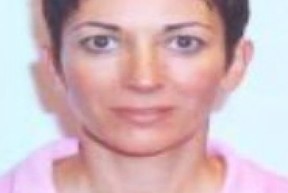 With the Maxwell name tainted at home, Ghislaine fled to New York.
Among her new friends was Epstein, who built his own financial consulting firm, catering exclusively to billionaires. In the late 1980s, he managed the financial affairs of Victoria's Secret billionaire Leslie Wexner.
The pair would become prominent figures in Manhattan society, pictured with the likes of former presidents Bill Clinton and Donald Trump, as well as Pope John Paul II. Her friendship with Britain's Prince Andrew, was widely documented.
But behind the public facade, witnesses testified that Ghislaine lured teenagers into Epstein's depraved orbit, "groomed" them to have sex with Epstein and others, and even joined in the orgies.
Article content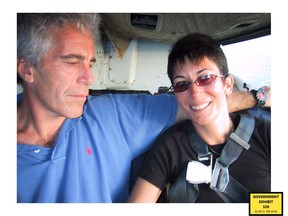 Epstein was arrested in 2005 at his mansion in Palm Beach, Florida, and accused of hiring multiple underage girls to perform sex acts. He pleaded guilty to a charge of procuring a person under 18 for prostitution and served 13 months in jail.
Years of civil litigation followed, in which several women accused Epstein and Maxwell of sexual abuse.
Epstein was charged with sex trafficking in 2019, but was found hanging in his prison cell before he could face trial.
In the months following his death, Maxwell went to ground, prompting a flurry of media speculation about her whereabouts until her arrest the following June at a 156-acre property in rural New Hampshire.
Maxwell told authorities she had been married since 2016, which came as a surprise to prosecutors and even her own family.
But unlike her father and Epstein, she will face a full reckoning for her crimes.
Denial of responsibility!
News Continue is an automatic aggregator of the all world's media. In each content, the hyperlink to the primary source is specified. All trademarks belong to their rightful owners, all materials to their authors. If you are the owner of the content and do not want us to publish your materials, please contact us by email –
[email protected]
. The content will be deleted within 24 hours.