"I always get compliments from people around my age or in the gen Z category," says De'Siree Fairley, a 28-year-old elementary school teacher from Virginia. "I believe they admire aesthetics like dark academia and cottagecore, and glasses chains add to that whimsy."
Fairley recently purchased some ornate, gold-beaded glasses chains because she wanted to look like "a quirky librarian who knows about ancient tomes". She wasn't expecting the people who most appreciate her look to be her students.
Glasses chains have long been visual shorthand for elderly women, spinsters or nerds. But recently, gen Z has been claiming the style as its own. People can purchase one at H&M, Fendi or a number of Etsy shops (Fairley got hers from one called MarvelousMeloetta). The accessory is especially popular on TikTok, where one can find tutorials on how to make them. Clips with the #glasseschain hashtag have been viewed over 3m times on the video-sharing app.
Bella Hadid threw her support behind the look at last year's Dior Men's show, where she attached a clunky rhinestone chain to skinny black sunglasses. When Hailey Bieber collaborated with the brand Vogue Eyewear, she included a delicate gold chain in the collection.
Rihanna, always an early adopter of trends, wore a threaded black-and-gold Chanel chain to the airport in 2016 – handy to have while going through airport security.
Emma McClendon, a historian and assistant professor of fashion studies at St John's University in New York, traces the trend back the early 2010s, when American Apparel started selling glasses chains. "I'm ageing myself here, but there was something going on back then with the hipsters," she said. "But it was not as ubiquitous as it's become now."
The full history, according to McClendon, begins in the 19th century. Glasses became more widely used during the Victorian era, but people with vision issues did not wear glasses all of the time like they would now. Instead, glasses were used as needed.
"Glasses were a utility, used to read or see something up close," she explained. "They were not comfortable or light enough to have on the face all of the time."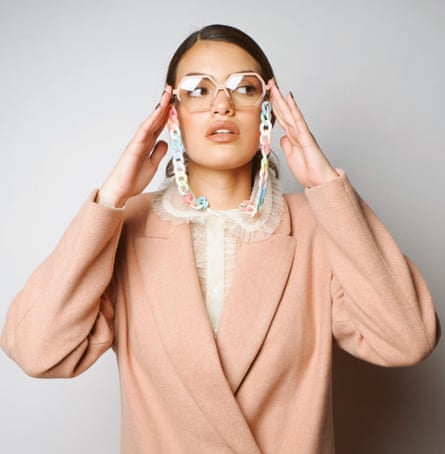 So chains became a functional way to keep glasses close. They could also spruce up a dowdy accessory. "Chains added a flourish for people taking glasses on and off," McClendon said. "Chains historically are status symbols, so the glasses chain became a part of the upper-class wardrobe."
These decorative items were viewed as a kind of jewelry, which meant the accessory was highly gendered. Soon it was associated with the few jobs available to women in the era: primarily, teachers and librarians. Over time, glasses chains lost their cachet.
By the middle of the 20th century, they were most associated with nerds – a signal of being uptight and no fun. Steve Urkel, in the 90s sitcom Family Matters, became the epitome of a geek and used a nylon string to secure his glasses.
The tool popped up again unexpectedly during the early days of the pandemic, when shoppers wanted to inject some whimsy into the drudgery of mask-wearing. In August 2020, Vogue boldly asked: "Is it time to invest in face mask chains?" and listed 10 chains to shop – including a $170 pearl acetate option from La Loop.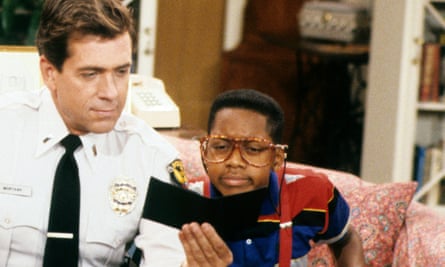 Agustina Cybel founded Cibelle, a Miami-based sunglass brand. She first designed chains to complement her glasses, which are the company's main focus. But when Covid hit, she noticed that people started buying her chains to use with masks.
As masks became a thing of the past (or future, depending on new variants), people did not want to give up their chains, so they went back to wearing them with glasses. Three years later, Cibelle still creates new chain designs. Cybel says she's just giving the people what they want.
"It's funny, because we've kind of pivoted, and chains are a big part of what we do," she said. "We actually sell more chains than glasses now."
Denial of responsibility!
News Continue is an automatic aggregator of the all world's media. In each content, the hyperlink to the primary source is specified. All trademarks belong to their rightful owners, all materials to their authors. If you are the owner of the content and do not want us to publish your materials, please contact us by email –
[email protected]
. The content will be deleted within 24 hours.