Leaf through the history of independent video games and the pages are drenched in horror. It was there in the 1990s shareware era of Doom and Hugo's House of Horrors. It was there too in the Flash games of the early 2000s: Exmortis, the House series, the now lost Hotel 626. And it is here now, in the modern indie age. Lone coders and small development studios have always explored dark stories in haunted houses, lonely forests and seemingly abandoned spacecraft populated by demonic entities. Some of the greatest ever horror games are indies: Amnesia: Dark Descent, Devotion, Slender, Iron Lung. And of course there's Five Nights at Freddy's, one of the most successful indie games of the past decade, which took hold initially as a playground legend.
They're not as polished or widely known as Resident Evil or Dead Space, but their very obscurity adds to the terror and uncertainty they instil. So why is horror so popular among independent developers? Why do so many of them set out to terrify?
There are of course sound financial reasons. Fledgling studios often use horror in the same way film-makers such as Peter Jackson, Kathryn Bigelow and David Lynch once did – as a means of making impact on a low budget. "There is an element of horror being cheap, with certain approaches," says Sam Barlow, developer of Telling Lies and Immortality, who cut his teeth as a writer and designer on the Silent Hill series. "It takes about five minutes to load up Unity or Unreal and create a room, add fog and drop in a player with a flashlight. Instant atmosphere! Horror narratives tend to be lonely and you naturally move slowly through them. Some of these affordances are the same reason that film studios make horror movies – the basics don't cost much but there's a huge audience who reliably show up."
Jordan Mochi of Catchweight Studio is developing Conscript, an intriguing first world war horror game based on historical documents, letters, art and poems. He agrees that there are production benefits to the genre, in the way games can be compact and focus on details rather than huge open worlds. "I've always loved how purposeful the design of classic survival horror games is," he says. "Every second of games like Resident Evil 2 or Silent Hill 2 is handcrafted with minimal filler content. Every camera angle, enemy design, puzzle, etc serves a larger purpose within the story and narrative. Instead of traversing a 100km squared open world, you're usually exploring a much denser and more atmosphere-rich environment. There's a tangible focus that I find is lacking in many larger titles of different genres."
Horror is a space in which bizarre ideas are embraced, and that's an attractive proposition for experimental studios. "I think many indie devs are here because they want to make something personal and outside the mainstream,' says Barlow. "When you make mainstream games you are told 'It has to be fun' and 'you can't alienate any of the audience'. Horror is a genre that deliberately tries to make its audience uncomfortable and explicitly says 'This doesn't need to be fun'. I want to tell stories that are about what happens inside our heads; our subjective experience of reality. The beauty of horror is that you can take these abstract, intellectual ideas and make them flesh."
According to the theories of the uncanny explored by Freud, Lacan and Julia Kristeva, we experience fear and abjection when the familiar is rendered unfamiliar; when we are subjected to repetitive sounds and visual phenomena; when objects (dolls, robots, mannequins) appear to be alive or when living things appear to be objects. Consequently the slightly awkward character animations, glitches and low visibility we often experience in indie horror games enhance rather than detract from the experience, because weird movements, glassy faces and suffocating darkness are instinctively unsettling.
The purveyors of the original survival horrors cleverly exploited the limitations of the 3D graphics hardware of the 90s. A technique known as "fogging", in which games deliberately limited the view distance of the player to cut down on processing costs, became a staple element of the Silent Hill titles, with mists covering every location and obscuring the monsters lurking there. In the modern era, titles such as Slender, Phasmophobia and SOMA use darkness and fog to obscure the game world and limit the player's understanding of the horrors around them.
"Good horror is often achieved by not showing stuff, which is a good fit for low-budget productions," says Jaroslav Švelch, an assistant of media studies at Charles University, Prague, and author of Player vs Monster: The Making and Breaking of Video Game Monstrosity. "As Lovecraft famously suggested, the greatest fear is the fear of the unknown. More visual detail and realism might actually lead to what I call the 'containment' of the unknown – it becomes more defined and less dreadful. A monster in a photorealistic video game can be seen from all angles and thoroughly examined. A vaguely defined monster such as Grue in Zork can be much more mysterious."
The uncanny is also there when we re-encounter childhood beliefs, possessions or experiences as adults and find them eerie and degraded. An old family home that's now derelict and rotten; a favourite china doll now tattered and oddly staring – these are familiar staples of horror novels, movies and games which turn nostalgia into something fearful. "The rise of PlayStation-esque visuals in a lot of indie horror titles is a testament to how undefined visuals can increase the fear factor," says Joe Henson, co-creator of forthcoming Unreal Engine 5 found-footage horror game Don't Scream. "The loss of detail plays into our imagination. It also adds to the feeling of nostalgia to a degree: the found footage and VHS visuals invoke similar feelings."
The warping of our nostalgia for old games and platforms has become a staple of horror titles. Games use pixel visuals and old-school themes to lure in the unsuspecting, and a whole community of indie devs named Haunted PS1 specialise in games designed to resemble titles from the PlayStation era. "Retro genres and aesthetics often feel cozy, but indie horrors tend to twist and subvert them in a way that is uncanny and disorienting," says Švelch. "One of the best examples is Doki Doki Literature Club, which starts out as a run-of-the-mill visual novel until it dissolves into glitch-ridden existential horror."
Game developer Nina Freeman sees retro horror as a pervasive influence on modern game-makers. "Many developers in my age group of 90s kids grew up playing the classics of video game horror when they were coming out during very formative periods of their lives. Silent Hill, Fatal Frame, Resident Evil … these games shaped many people who are now working as developers in both indie and AAA."
Freeman is also a streamer, and her entertaining and informative playthroughs of classic horror titles exhibit another valuable facet of horror games: they are fun to watch. Sharing the experience, seeing someone else jump or scream, is enjoyable and cathartic, so horror titles have become a popular choice for streamers and "let's play" video makers. As a consequence, independent titles such as Five Nights at Freddy's and Phasmophobia have gained huge viral success. Horror game makers now have streamers in mind at the outset of projects. Forthcoming title Don't Scream requires the player to wear a microphone as they explore a haunted forest – if they scream or gasp in shock, it's game over. It's a concept effectively designed for streamers.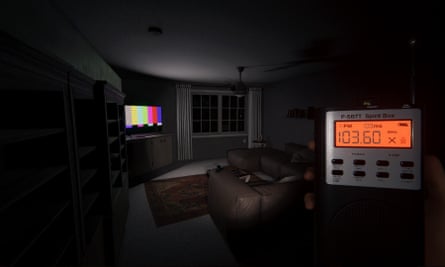 But there are deeper relationships between horror and small-scale development. Horror is essentially about vulnerability and helplessness, and indie is the obvious space to explore this dynamic. "Larger games tend to default towards power fantasies," says developer and writer Jim Rossignol. "Dead Space has you stomping on the horrors, for example, while indies tend to be much more comfortable with disempowerment and vulnerability. The best horror experiences are often about feeling extremely vulnerable, and building systems that get that across is an interesting and exploratory sort of challenge that indies are best positioned to take on."
In the indie space, highly personal, subjective game-making is common. It's where people tell stories about themselves, and those stories can be dark. "I personally have been drawn to horror because it's a useful genre for exploring difficult topics and social issues," says Freeman, who is currently working on a game entitled Size Zero about her own formative experiences of clothes shopping and body shaming in the early 2000s. "I think that, as the industry becomes more accessible and diverse, we will see more and more people like myself wanting to explore these difficult stories.
"It can be scary or exhausting to make art about your trauma that is explicitly personal and real, so horror offers some tropes and devices that allow us to add a layer between our real selves and the horrors of the real story being told. I think it can be a really healthy and interesting way to explore a topic that one might otherwise shy away from."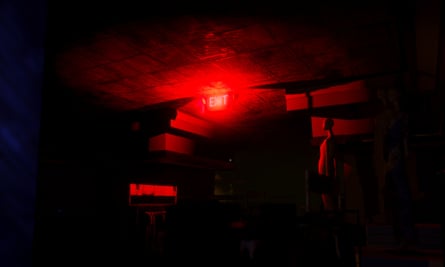 Horror isn't just about ghosts, gore or jump scares and has always provided a means of investigating societal anxieties. The giant-monster movies of the 1950s were about nuclear fear; the slasher movies of the 70s and 80s explored gender politics; now our fears of spiralling technological advance and artificial intelligence are being voiced through games such as Signalis, Soma and Observer. These are themes that development teams with 500 people and multi-million-pound budgets might shy away from – or just turn into rollicking shoot-'em-ups. In the independent sector they can truly terrify. As Conscript developer Mochi puts it: "Indie developers are the ones taking the risks. I can't imagine many AAA companies greenlighting an experimental first world war-themed survival horror game. You only really see this sort of stuff in the indie space."
Denial of responsibility!
News Continue is an automatic aggregator of the all world's media. In each content, the hyperlink to the primary source is specified. All trademarks belong to their rightful owners, all materials to their authors. If you are the owner of the content and do not want us to publish your materials, please contact us by email –
[email protected]
. The content will be deleted within 24 hours.