As a new commercial pilot, Nate Hilliard came to Southern Airways Express two years ago with no illusions. He knew the commuter airline's starting pay for a first officer ― the co-pilot next to the captain ― was just $12 per hour, less than he could earn behind a fast-food counter. But he figured he would pay his dues, rack up flight time and someday sit in the captain's seat, perhaps at a major carrier like Delta.
He and his girlfriend moved from Denver to western Pennsylvania to be near the tiny airport where Hilliard would be based, prepared to burn through their savings in pursuit of his pilot dream. They called it their "year of suck."
"You slog through it and make it happen because you know there are better things on the other side," the 39-year-old said.
But as Hilliard's experience in the cockpit grew, so did his concerns with the way he says Southern operates.
Hilliard says he saw pilots with only limited experience being pressured to fly in poor weather so that flights wouldn't be held up. He saw managers discouraging pilots from flagging maintenance issues that could have taken aircraft out of commission for repairs. And he believes many pilots were afraid to raise their safety concerns because they could end up literally indebted to Southern.
If they want to work at Southern, pilots like Hilliard must sign contracts and promissory notes guarding against early resignations. They can be sued if they quit or get fired "for cause" before flying for a full year after graduating to captain. Depending on their level of experience and how long they stay, pilots could be on the hook for up to $20,000 if they leave.
The threat of litigation is real. Since July, Southern has filed roughly 80 lawsuits against pilots who left the company, accusing them of breach of contract and "unjust enrichment," according to a review of Florida court records. The Palm Beach-based airline has only a few dozen aircraft and around 300 pilots.
Hilliard, who spent 13 years in the airline industry before becoming a pilot, said he accepted the low pay at Southern because he was eager to accrue flight time. But he said the unsafe practices he alleges were not part of the deal.
"There's a lot of pressure to get passengers where they're going, in potentially questionable weather or with questionable maintenance," he said. "People are pressured to go, and they don't have the experience you'd find on larger jet flight decks."
Similar allegations are made in a counter-lawsuit filed against Southern by another pilot in Palm Beach court last month. The complaint alleges that planes were hobbled by frequent maintenance issues, including substandard de-icing equipment, broken air-conditioning units and inoperable autopilot systems, and that Southern managers would "argue" with pilots over whether the conditions were safe to fly.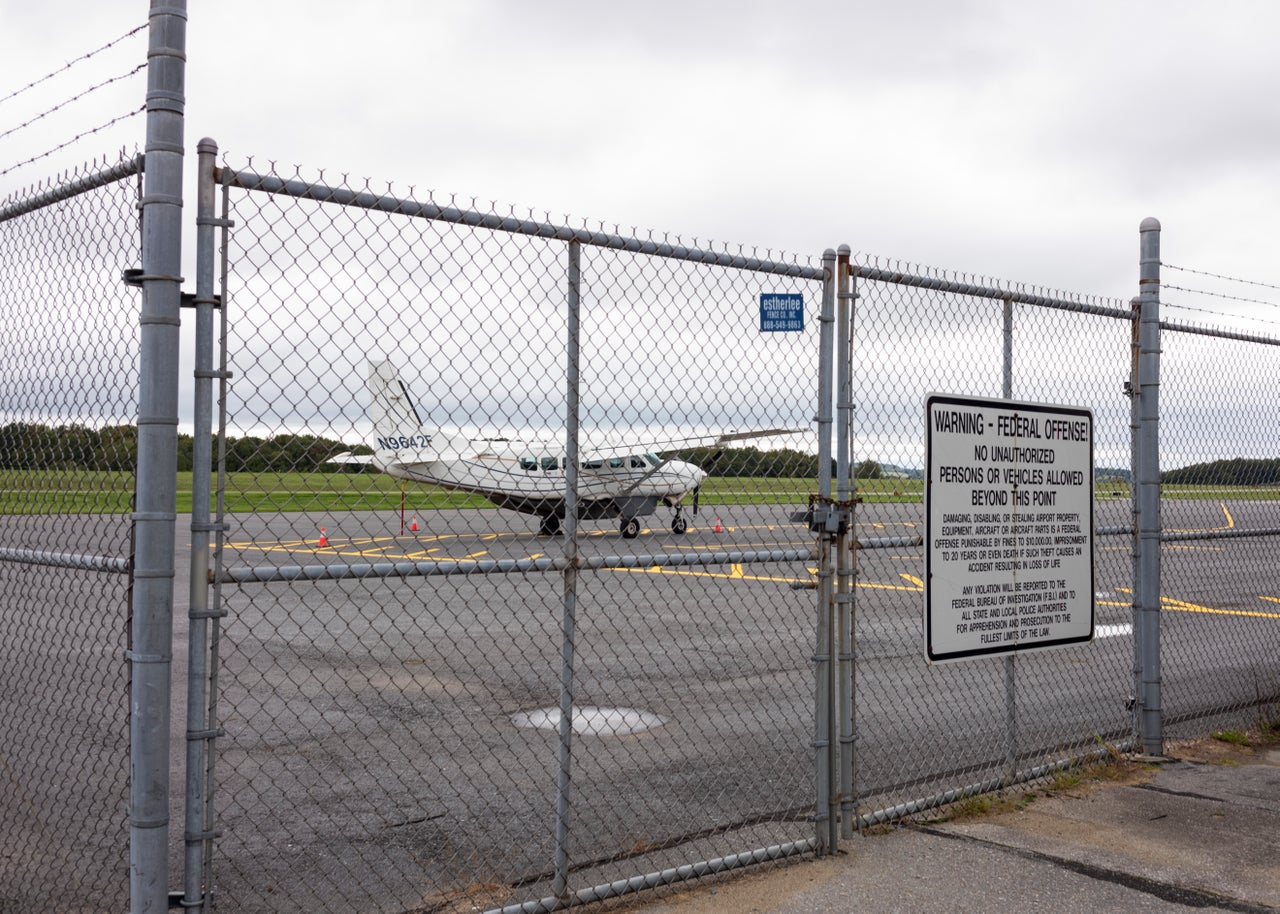 The lawsuit claims Southern used the promissory notes to "intimidate" pilots into "staying in jobs that they are desperate to leave."
HuffPost interviewed 19 former Southern pilots for this story. Many of them were recently sued for anywhere between $4,000 and $20,000, depending on their contract and length of tenure at the company. Most pilots asked to speak anonymously out of fear they could damage their fledgling aviation careers by criticizing an airline. (Hilliard has not been sued.)
Southern CEO Stan Little strongly disputed the allegations regarding safety, and said in an email that the airline had an "unblemished" record over its 10 years. The company has maintained that it has little choice but to pursue the claims in court, citing a pilot shortage that has led higher-paying airlines to poach workers. He called the counter-lawsuit "a blatant attempt to politicize a simple and clear debt collection case."
Little said Southern has produced "hundreds of new pilots over many years, and the program works only when both sides hold up their end of the bargain." He compared the pilots to students who receive a two-year paid scholarship under the agreement they will stay at the university as a teaching assistant for a year after graduating.
"Now imagine the student attaining his degree and immediately leaving (and defaming the school who gave him the degree)," Little said. "No one would fault the school that offered the scholarship and the education for asking to be repaid."
But the pilots interviewed by HuffPost said concerns about safety and maintenance factored prominently in their decision to leave. They said pilots were routinely pushed beyond their comfort zones, pressured to fly in icy conditions or while fatigued, and they feared they would jeopardize their pilot certificates, their lives or the lives of their passengers if they stayed.
One said he quit once the pressures of the job made it difficult to sleep. He said he borrowed $5,000 from his grandmother to pay off his promissory note and didn't have his next job lined up when he resigned.
"It's not that I didn't want to keep my word," the pilot said. "I didn't want to put myself and others in danger."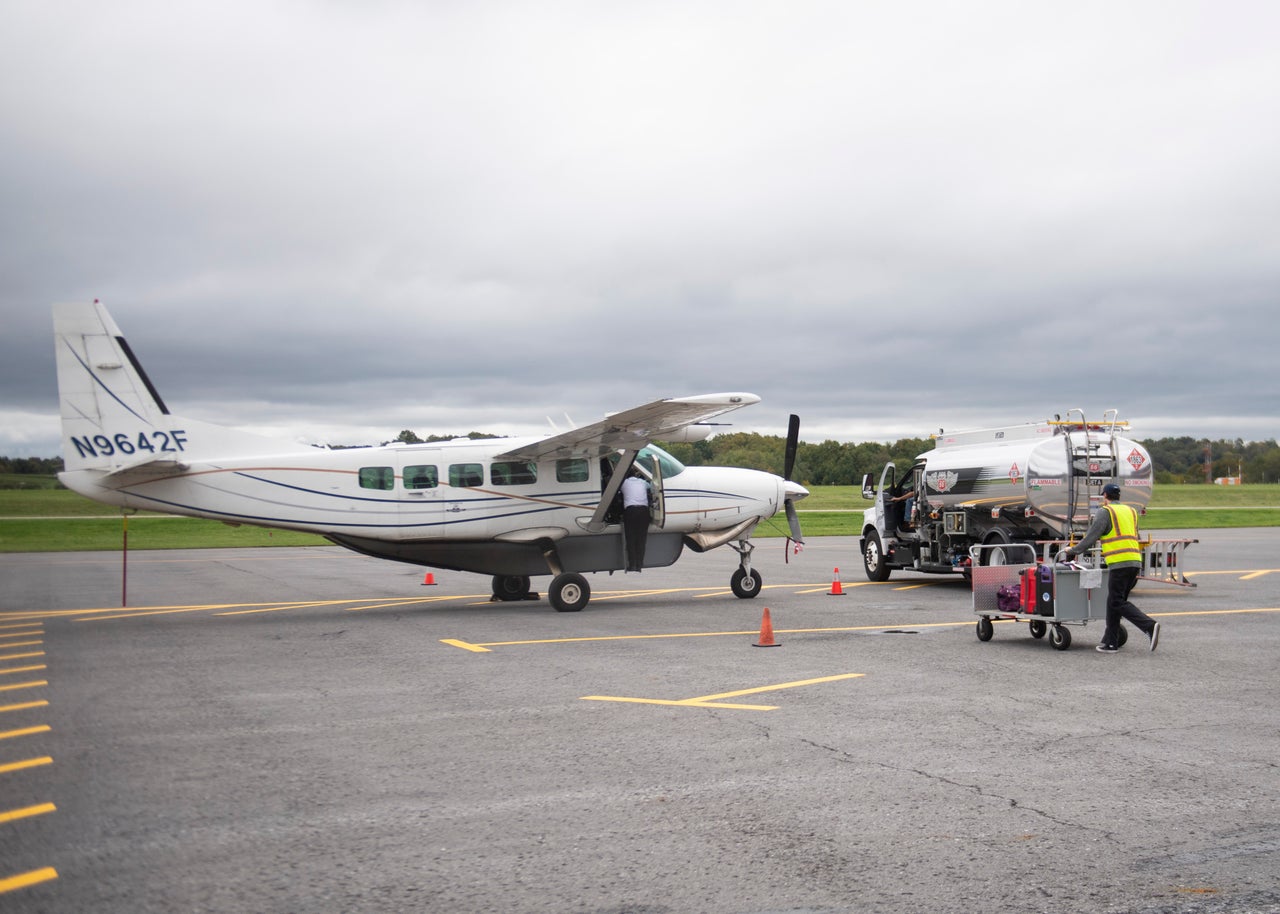 'A Time-Building Enterprise'
Most of those who come to Southern are known as "low-time" pilots. They recently earned their commercial pilot licenses and want more hours in the cockpit to open up better opportunities. Many of them are in their early- to mid-20s.
Newer pilots often build flight time by becoming instructors, towing banners or dropping skydivers into the air. But Southern offers a way to reach an important marker ― 1,500 hours, the minimum required to be a pilot at a major airline ― by flying ticketed passengers out of airports. Most Southern pilots fly the small Cessna Caravan, with a maximum of nine passengers.
The company runs flights between dozens of cities, from major metro areas like Washington and Denver down to small towns like DuBois, Pennsylvania, and Chadron, Nebraska. The federal government subsidizes many of Southern's routes through the Essential Air Service program, which is meant to help rural communities hang onto their small airports following industry deregulation.
"It was a tremendous opportunity for a brand-new commercial pilot at 250 hours," said one pilot who was sued by Southern for leaving and who agreed to speak with HuffPost anonymously to protect their future career prospects. "This was real-world experience. We were airline pilots. It was a time-building enterprise."
A typical Southern promissory note frames the training and associated travel as a $16,000 or $20,000 "personal loan advanced by the company," to be repaid on a prorated basis depending on how soon the pilot leaves. A separate contract says the promissory note "ensures against your resignation" before the contract terms. Several pilots said they were told at ground school in Palm Beach that if they didn't want to sign the contract, they were welcome to leave.
Critics call these controversial contracts "training repayment agreement provisions," or "TRAPs" for short. They are used in plenty of other industries ― even dog grooming. But they have become more common in the lower rungs of the aviation industry over the past eight years, according to Joseph LaMonaca, a pilot and lawyer. He likened the promissory note to a mortgage.
"If you don't have a lot of hours and experience and this employer is willing to take you on, and this is your whole life's goal, you sign on the dotted line," he said. "It's really become more the standard than the exception in the industry, unfortunately."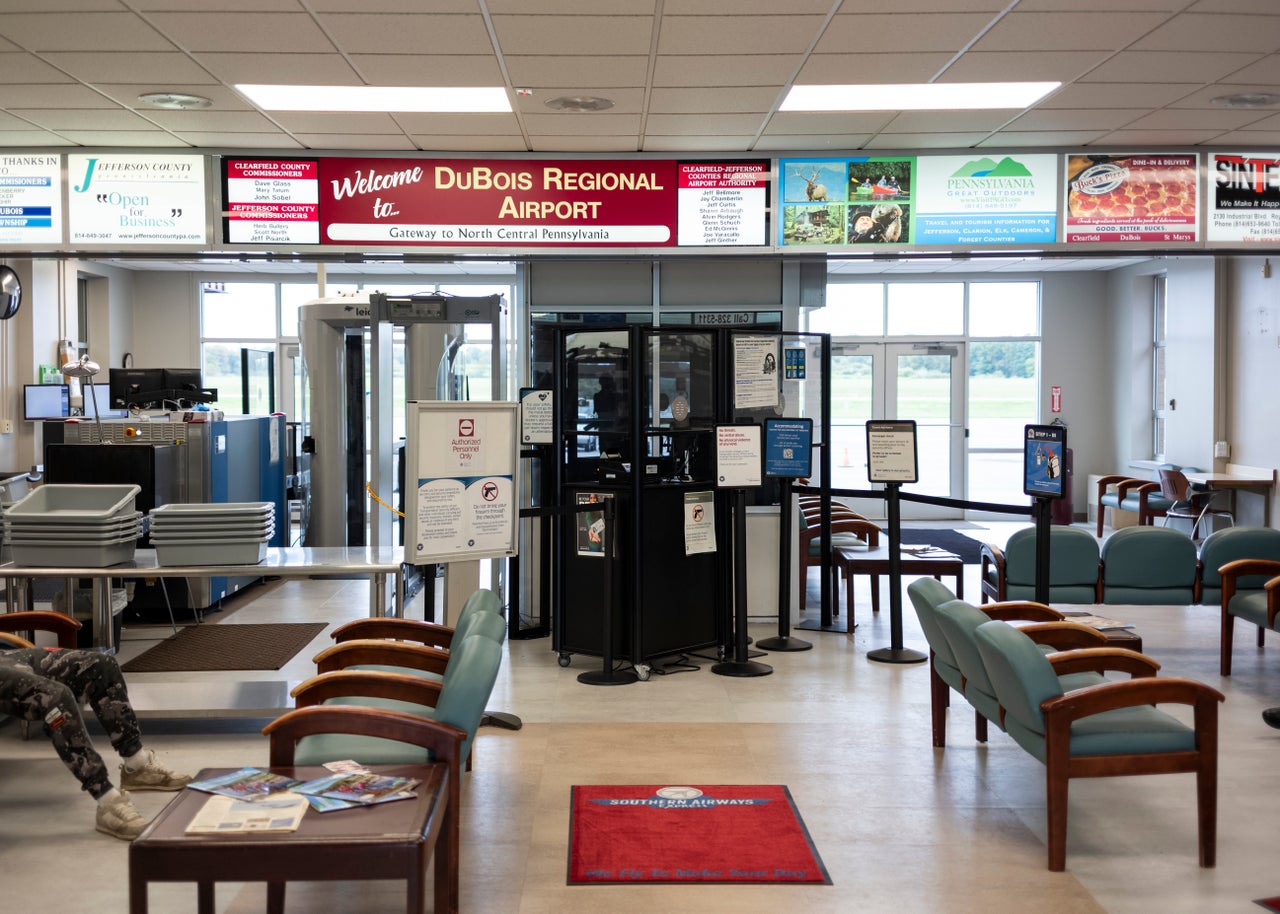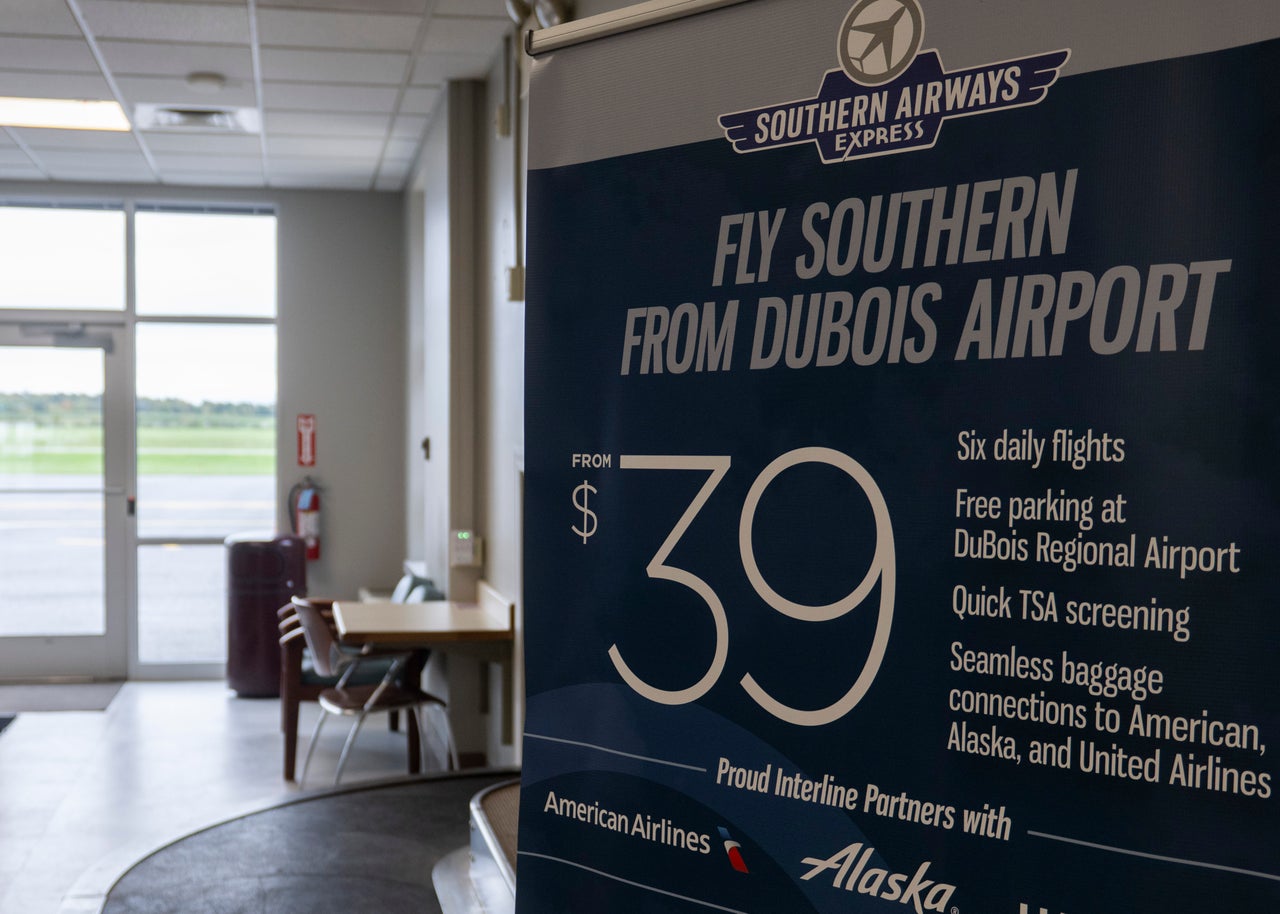 Southern says the training agreements make for a fair deal: New pilots get valuable time in the cockpit without paying for their flight hours, and they repay Southern with revenue-generating flights before moving on to big-name airlines and higher salaries.
But Rachel Dempsey, an attorney representing the pilot in the countersuit, argues that Southern's agreements violate federal law, in part because the pilots' debts can push their earnings below the minimum wage. Her legal aid firm, Towards Justice, has represented other workers who've been sued for training costs, but Dempsey said this case bears public safety implications.
"Workers need to be able to speak out about their working conditions and leave unsafe situations without being afraid that they're going to be sued or go into debt to pay for their employers' cost of doing business," Dempsey said in an interview.
Southern does not provide pilots with a detailed accounting of the training costs, according to the lawsuit. Pilots told HuffPost they did not believe the training ― often in Hawaii, where the company's Mokulele Airlines subsidiary is based ― was close to worth the value of the promissory notes. Although they accumulate flight hours, most pilots do not need a "type rating" that certifies them to fly a specific aircraft and can be taken to another job.
The median pay for U.S. airline and commercial pilots was $149,000 last year, according to the Bureau of Labor Statistics. But low-time pilots don't have enough experience to command such a salary. In many of the contracts included in court records, first officers at Southern earned $12 per hour flying as second-in-command, until they hit 600 hours and their pay went to $18. At 900 hours, Southern increased their rate to $21. As captains, they could earn $55 per hour or more.
But pilots do not work normal 40-hour weeks and spend a lot of time waiting to fly. Some new first officers were guaranteed 57 or 65 hours a month at $12 per hour, according to court filings.
Pilot Robert MacKay, 31, said he ran out of money while working for the airline for about half a year. He said he told a manager he was broke and could no longer afford to get to work at his base in Arkansas. MacKay received an email in July that he was terminated, he said.
"Everyone thinks pilots are rich and drive Porsche 911s," said MacKay, who has not been sued.
Little said the company does not comment on individual cases of firings, but said "failure to report for work is certainly a reason for termination."
Pilot David Duvak accepted a job at Southern last November. He had enough flight hours to start as a captain, but he said that after training he was told he wasn't ready. He said he depleted much of his savings over the course of about three months as a first officer waiting for a promotion. He quit in March via email, saying he couldn't afford to live on $21 per hour when he was hired to be a captain.
"I hope you understand that you signed a training contract," the airline's vice president of operations wrote back, according to court records. "HR will notify you of the money that is immediately owed back to Southern. Good luck to you!"
The company sued Duvak for $10,000 in August. But Duvak said he pointed out to the company's attorney that the contract he had signed was for a captain's rate of $55 per hour, more than double what he had been paid. Southern then filed a motion to dismiss its case against him.
Duvak, who now flies for a cargo carrier, said he was relieved to put the experience behind him. He said that on a couple of occasions, he and his captains had been urged to fly in what he called "horrendous ice."
"There was pressure from management to go fly when you shouldn't," he said.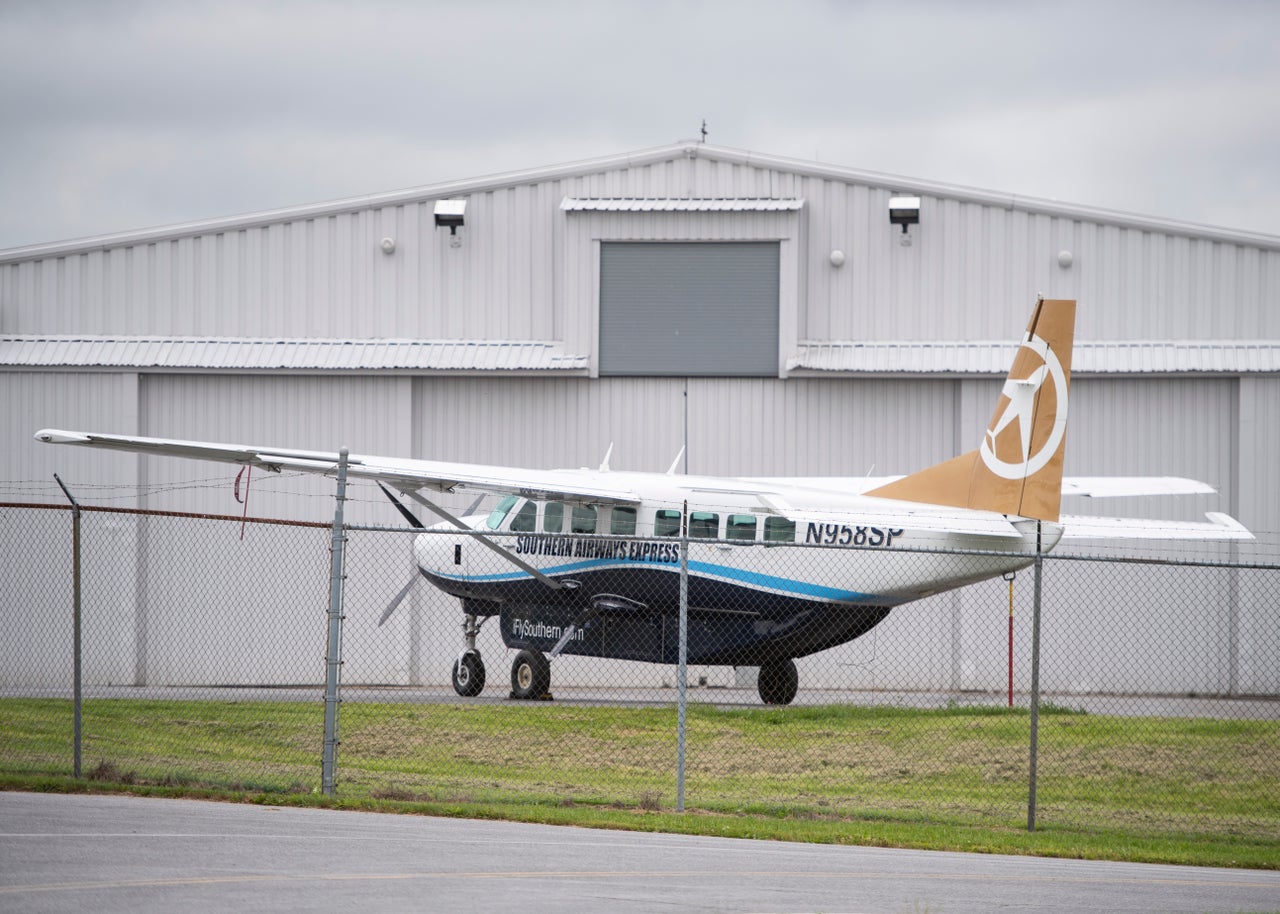 'They Have Us Locked'
Many pilots said the threat of debt made it harder to challenge superiors over weather and maintenance concerns. They also worried the company could damage their career prospects if they quit. One pilot shared a text he received from a superior when he submitted his resignation, warning that he needed to speak with him "for the sake of your career."
Prospective employers are required to review a pilot's background and safety record under the Pilot Records Improvement Act. Another pilot who resigned from Southern shared his PRIA report with HuffPost. It said he owed Southern thousands of dollars and wasn't eligible for rehire.
"Most of us are in our early 20s starting in the industry, so they kind of have us locked," said the pilot, who has also been sued. "We're not Delta captains with pools of money that can walk away from aviation."
Like others, this pilot said the autopilot system in the planes he flew was frequently inoperable or removed. Southern operates under the FAA's Part 135 regulations, which generally offer more leeway than the Part 121 regulations that apply to big airlines. A captain under Part 135 can still legally "hand fly" a plane without autopilot so long as there is a co-pilot. But pilots said the experience is more taxing and reduces their situational awareness.
Little called it "ironic" that pilots criticized the airline for inoperable autopilot systems. "The very reason that these pilots had a job with Southern is that we choose to fly with two licensed pilots rather than one pilot and an auto-pilot (like most of our competitors who do fly single-pilot)," he said.
Little also noted that hardly any pilots cited safety concerns in their resignation letters. (At least two did, according to court records.) Most pilots thanked the company for the opportunity and said they were moving on.
"[N]one of these pilots chose to leave for safety, maintenance, or any other reason during the hundreds of hours they flew with us prior to attaining the 1,500 hours needed to go elsewhere," Little said. "It somehow seems that all of these excuses come to mind only after they have used Southern for the training and experience required to go elsewhere."
Most pilots who resign these days don't have to stay unemployed for long, thanks to a strong job market. The start of the pandemic put many pilots out of work and nudged others into retirement; when travel demand rebounded, airlines struggled to find enough pilots and hang onto the ones they already had. Many carriers have adjusted by raising wages and flying less, but a shortfall of pilots is expected to last for years, giving pilots more bargaining power.
Given the demand for pilots, Loretta Alkalay, a former longtime regional counsel at the Federal Aviation Administration, said any allegations should be taken with a "grain of salt," adding that pilots should be filing anonymous hotline complaints with the FAA if they see unsafe practices.
"Are they reneging on these training contracts because all of the sudden they're being offered a lot more money … or are there really safety issues?" said Alkalay, an adjunct professor at Vaughn College in New York. She added, "It's not impossible for both things to be true."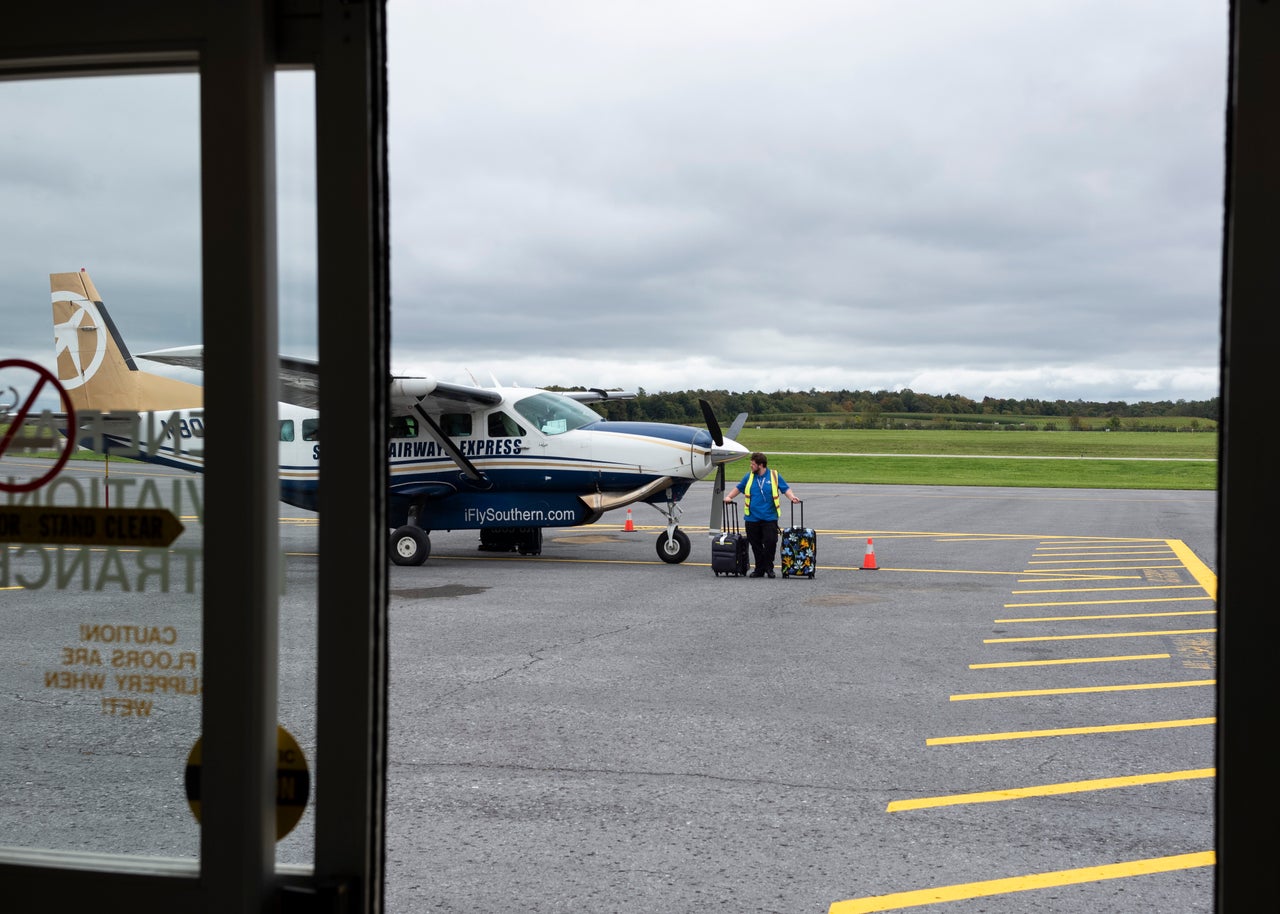 But many pilots said they feared being retaliated against if they refused to fly or lodged a complaint with regulators that could be traced back to them. The proposed class action alleges that people who reported maintenance problems were often given less favorable schedules or were "held on the tarmac for so long that they were unable to make a connecting flight home."
One pilot said he submitted his resignation after being "chastised" for "calling in fatigued," an industry term for informing management you are too tired to fly safely. He said he received a callback from the chief pilot who said they would be looking closer at his work record.
"That should never be the answer to a pilot calling in fatigued," the pilot said. "The right answer should have been, 'Sounds good, go home and get some rest.'"
Other pilots said they were also discouraged from calling in tired. One provided an email sent by Little, the CEO, to high-level managers ahead of Christmas. Little said he was frustrated with pilots calling in fatigued and suggested some were abusing the process. He wanted the pilots to be told to get plenty of rest.
"We have a lot of passengers depending on us to get to their families on Christmas Eve, and I don't want us to disappoint them with any unnecessary 'fatigue' calls," the CEO wrote. He added, parenthetically, "We probably should look to implement a policy in the future that anyone who calls fatigue on his last day of a rotation must remain in place the following day as ready reserve."
Such a policy could delay a pilot from starting their trip home to see their family, but Little said no such rule was ever implemented.
James Higgins, a pilot and aviation professor at the University of North Dakota, said such an email would be "completely inappropriate."
"That would have a chilling effect on the entire organization, from management all the way down to the pilots," he said.
Little said the email was prompted by a pilot who had been denied Christmas Eve off due to a lack of seniority and called in fatigued at the "last minute."
"That pilot ruined Christmas for lots of people without consequence," Little said. "Nevertheless, we recognize that we cannot do anything that may have a chilling effect on a real fatigue call. The best answer available is to screen and hire for our program candidates who are more professional."
'Unnecessary Pressure'
There is so much demand for pilots these days, Higgins said, that the "biggest obstacle" to landing a good job at a regional or major airline is reaching 1,500 hours of flight time. He said carriers like Southern know that "as soon as these pilots hit 1,500 hours, they're gone." So they require pilots to sign training contracts.
Higgins said he believes the contracts themselves can pose a safety risk by putting "unnecessary pressure" on pilots. He noted that a new pilot might take on six figures of debt just to secure their commercial pilot license, and then they would have a $20,000 promissory note "hanging over their head" as they made decisions. He advises young pilots not to sign them.
"In my opinion, it's one of the big issues that's facing aviation safety," he said. "For operators that require pilots to sign training contracts, I believe the FAA should automatically increase their oversight on those operators."
He added that unlike the big carriers, many smaller airlines like Southern are non-union, which can make pilots less likely to assert themselves.
The Federal Trade Commission has already moved to forbid employers from using training repayment agreements that function as non-compete contracts, saying they keep workers locked in jobs and suppress wages. But the FTC's proposed rule may not have jurisdiction over the airline industry, which is generally regulated by the Transportation Department, including the FAA.
Progressive groups have called on the agency to develop a similar non-compete ban specifically for the transportation sector. Asked if Transportation Secretary Pete Buttigieg is considering pursuing one, a department spokesperson said the agency was "looking closely" at the issue. "We strongly support workers and their ability to move freely to the jobs that will provide them the best pay and benefits," the agency said.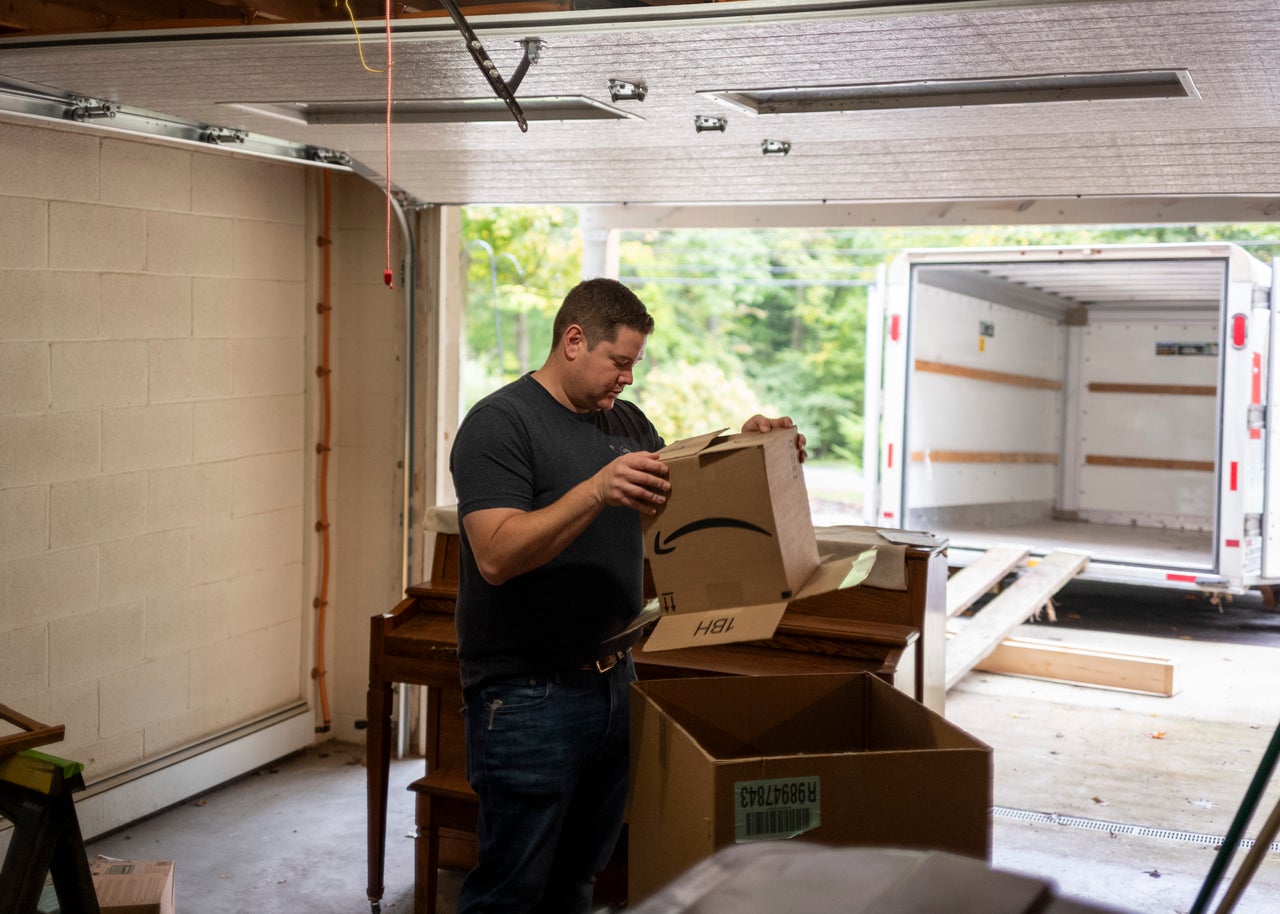 Of the pilots interviewed by HuffPost, some said they had already paid or plan to pay the airline to resolve the claims. Others said they may try to join the countersuit and dispute the debts. Still others said they haven't been served the paperwork yet and don't know what they will do.
Hilliard said he recently resigned from Southern and left western Pennsylvania for central Wisconsin, where he and his girlfriend are raising two daughters. He has not been sued over his payment agreement. He is now flying for a higher-paying airline.
As he left Southern, Hilliard filed a whistleblower complaint with the Labor Department claiming the repayment agreement violated minimum wage law and was designed to keep pilots "trapped" in a job with "dangerous and [potentially] illegal working conditions." A Labor Department spokesperson said the agency would not confirm or deny that a complaint was being investigated.
Hilliard said many pilots would have quit sooner if not for the risk of debt.
"Realistically, there is no other reason for someone to endure being treated that poorly," he said.
Denial of responsibility!
News Continue is an automatic aggregator of the all world's media. In each content, the hyperlink to the primary source is specified. All trademarks belong to their rightful owners, all materials to their authors. If you are the owner of the content and do not want us to publish your materials, please contact us by email –
[email protected]
. The content will be deleted within 24 hours.