Rock oysters and crêpe bretonne: eight of the best dishes you can try in north-west France | Find your French adventure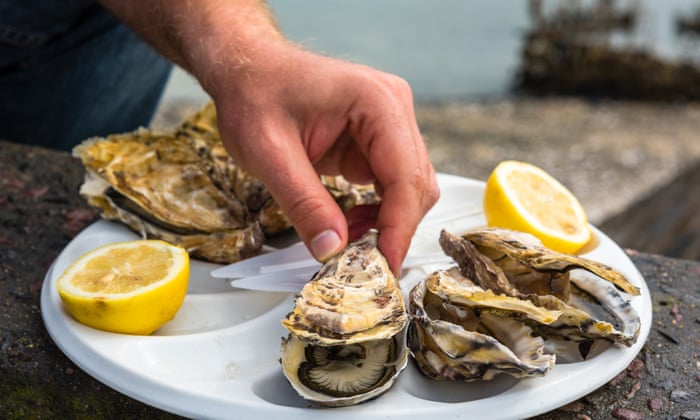 National restrictions may apply, please consult government advice before planning travel
As the French epicurean and gastronome Jean Anthelme Brillat-Savarin once wrote: "Dis-moi ce que tu manges, je te dirai ce qui tu es." ("Tell me what you eat, I'll tell you what you are.") French cuisine, and the country's near-obsession with food, is known the world over, with Paris and Lyon often hailed as its culinary epicentres. But there's no need to travel all the way to those cities to find some of the best examples of fine dining, fresh ingredients and traditional recipes.
Whether you prefer fish, flesh or root, sweet or savoury, you'll find that north-west France, encompassing the regions of Brittany, Normandy and the Atlantic Loire Valley, is home to arguably some of the country's most underrated and lesser-known delicacies. A family road trip, travelling by Brittany Ferries from Plymouth, Poole or Portsmouth, is one of the best ways to discover them, and, perhaps, in a nod to Brillat-Savarin, find out what you are along the way.
Start hungry and you won't be sorry; each region has its own specialities and, frankly, you'll want to try them all.
If you're disembarking in Brittany, your first stop should be for a pancake. There's an important distinction – if it's sweet, it's known as a crêpe bretonne, made with wheat flour and served with anything from a sprinkle of sugar and a squeeze of lemon juice, to chocolate, honey, jam or caramelised apple. It's lighter and softer than the savoury pancake, which is referred to as a galette bretonne, and made with buckwheat flour. This is darker in colour, the texture delightfully chewy; the classic galette complète is stuffed with ham, grated gruyère and a fried egg, though you can have it filled with almost anything.
Fancy trying to master it yourself? Take a cooking lesson somewhere like Véro's Crêpe Workshop in the little harbour town of Bénodet. There's also the opportunity to try some of the best in the region on a gourmet walking tour of Saint-Malo, which stops off at the Comptoir Beizh Café to sample a selection of crêpes, artisan butters and organic cider.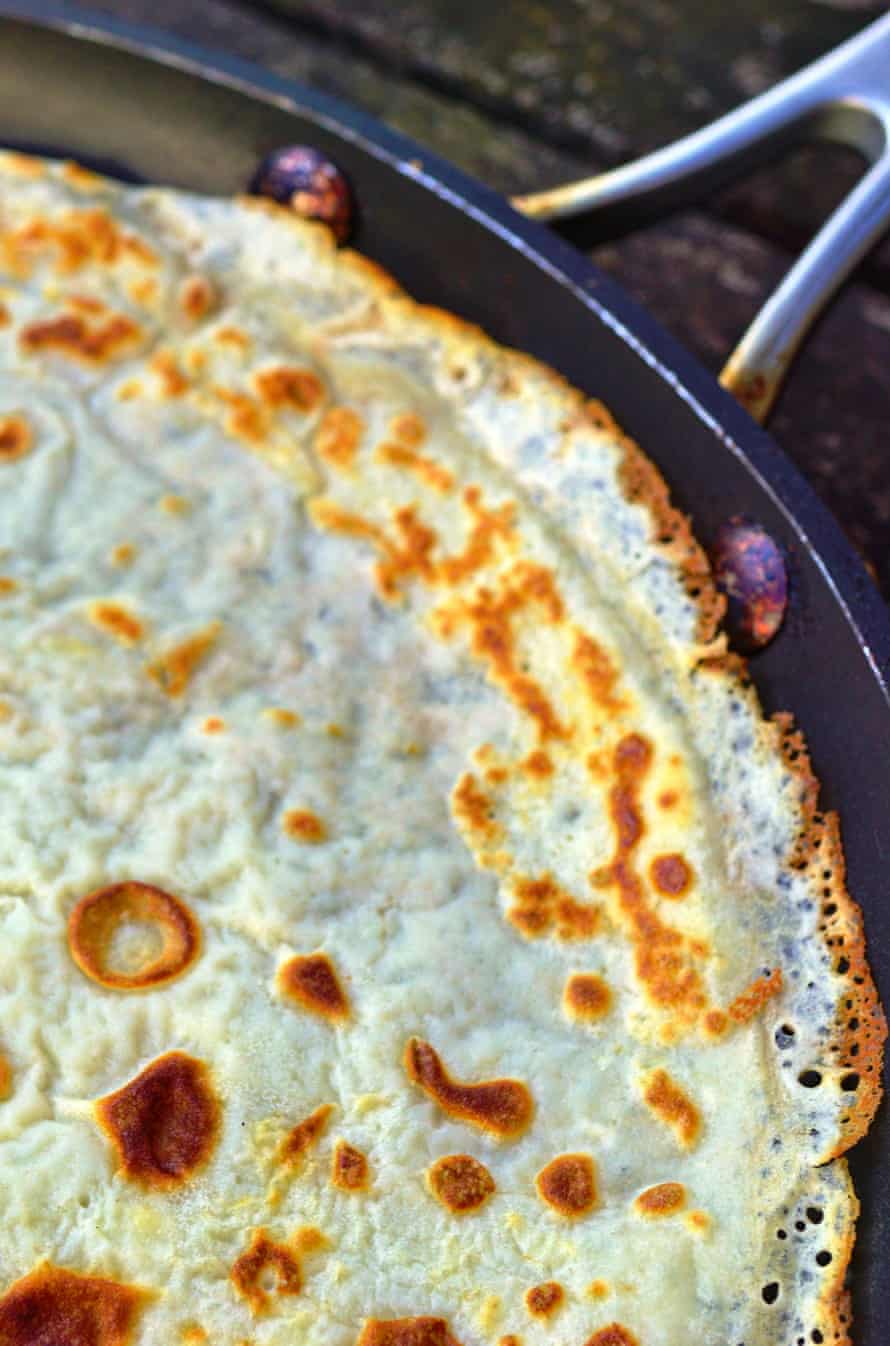 The sweet-toothed will also want to motor down to Nantes, Brittany's former capital and now the administrative centre of the Pays de la Loire region. This handsome, cultural centre, which straddles the mighty Loire river, is famous for producing one of France's favourite biscuits, the petit beurre, a crunchy, buttery treat made by the Lefèvre-Utile company. Don't forget to check out the striking art nouveau tower of its former factory in the middle of the city.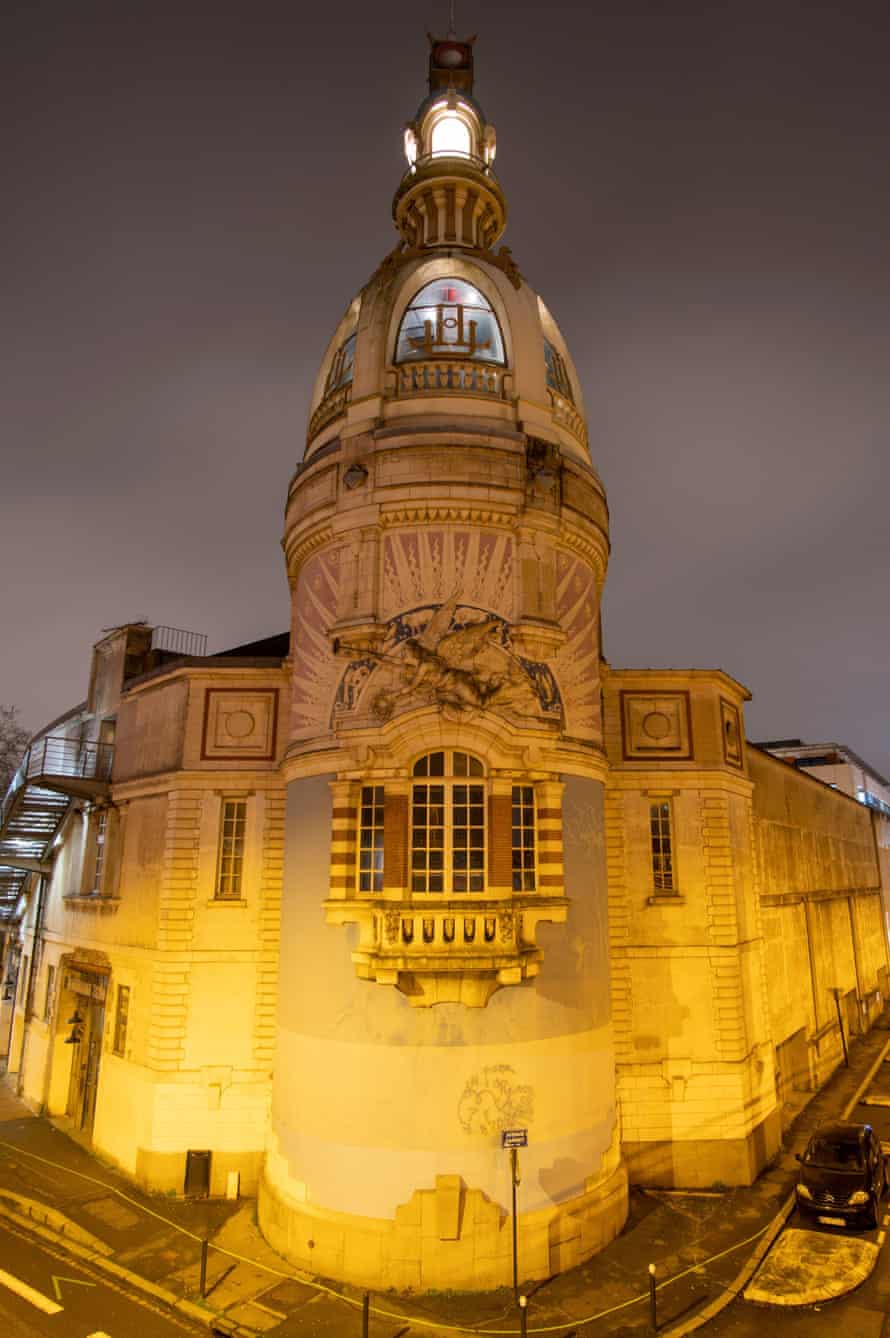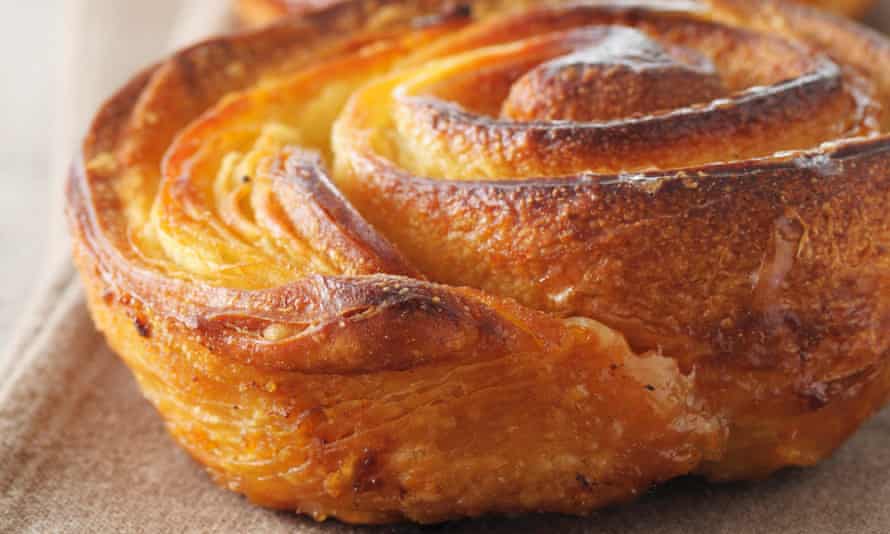 Another typical Breton delicacy is the kouign-amann. Described in the New York Times as "the fattiest pastry in all of Europe" – the name comes from the old Breton words for cake (kouign) and butter (amann) – it's essentially a croissant-like dough laminated with butter and sugar to produce a flaky, rich confection with a caramelised outer crust.
Perhaps you're more into cheese. France produces around 1,600 different types, and some of the most interesting are from the north-west (try le ty pavez, a Breton speciality where the cheese is aged with seawater). Of course, two of the country's most famous are produced in Normandy: the firm, creamy camembert made from unpasteurised cow's milk, and Pont-l'Évêque, possibly one of the oldest of the region's cheeses still in production. You can visit a cheese producer to see how it's made; there's an official Appellation d'Origine Protégée (AOP) cheese route taking in the aforementioned villages along with Livarot and Neufchâtel.
As France's "orchard and pasture" region, Normandy has a longstanding dairy tradition and you can't travel far without seeing cows grazing in its sweeping fields. Normandy is famous for not only its cheese but also its cream and butter (particularly the high quality beurre d'Isigny). The orchards, meanwhile, burst with apple trees, resulting in two of the region's best beverages: cider and calvados. The French have been making cider for centuries, from which apple brandy evolved – and this is only allowed to be called calvados if it's made in the area.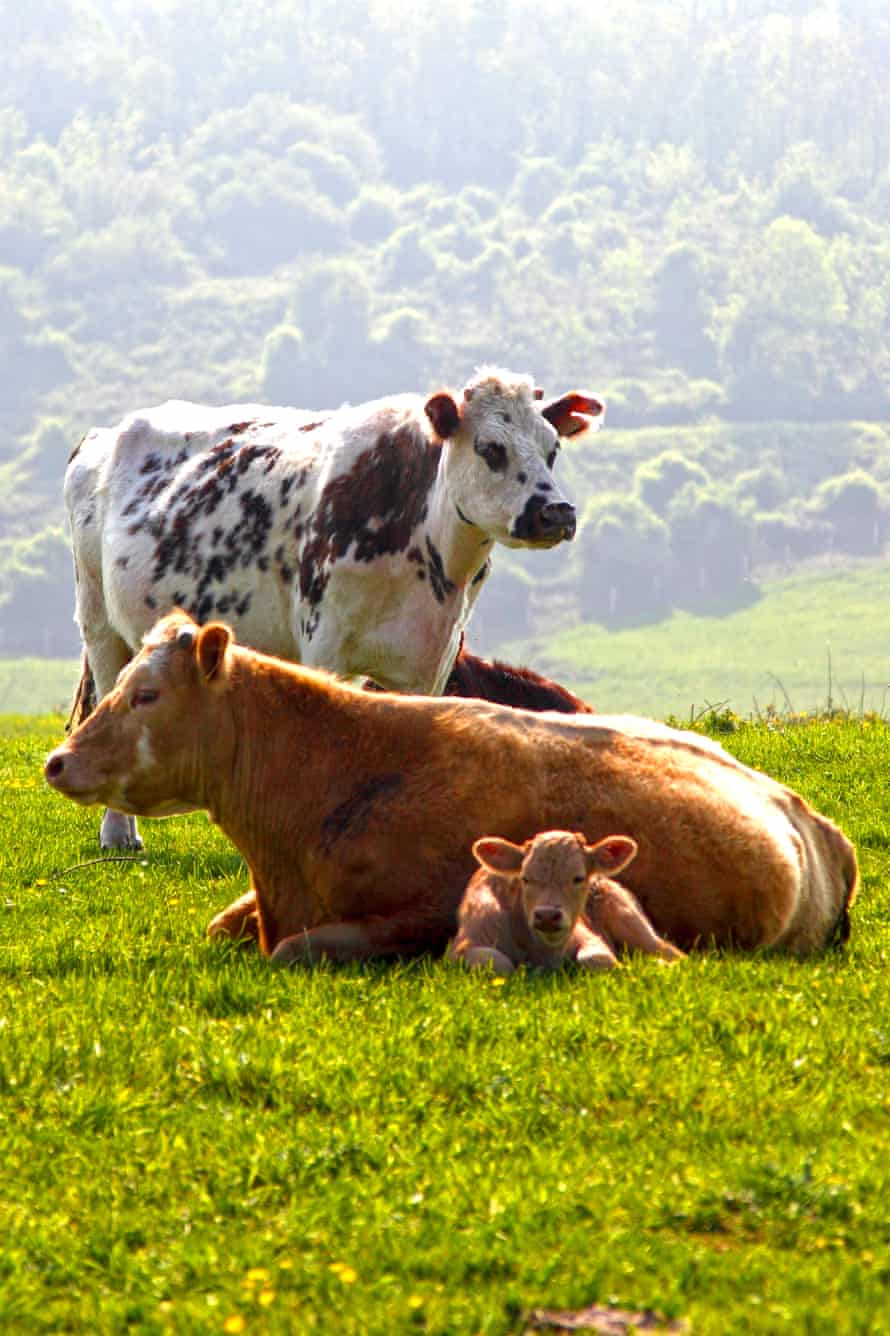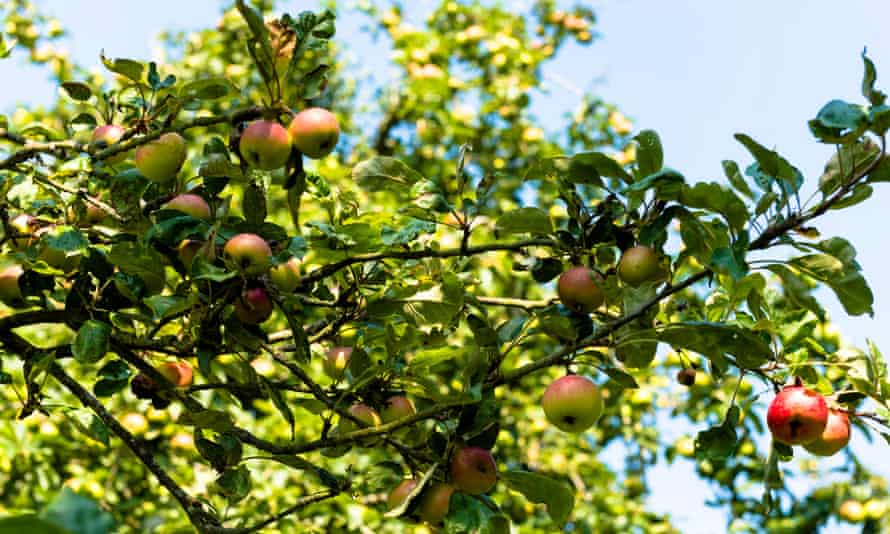 Calvados and cider pair well with oysters, which are found in abundance around the coasts of Normandy and Brittany. Both regions produce oysters of exceptional quality; huîtres creuses, or rock oysters, are the most common type, while the huître plate, or flat oyster, is native to Brittany – and there are plenty of opportunities to sample them directly from the producer with a glass of chilled white, usually alongside a stunning view, up and down the coast. Try the oyster bar at Maison Legris in Plouguerneau, or enjoy the sunny terrace at La Perle de Quéhan in south Morbihan. Alternatively, you could sample some – with a dram of whisky from the Warenghem distillery – on a gourmet walking tour along the Pink Granite coast.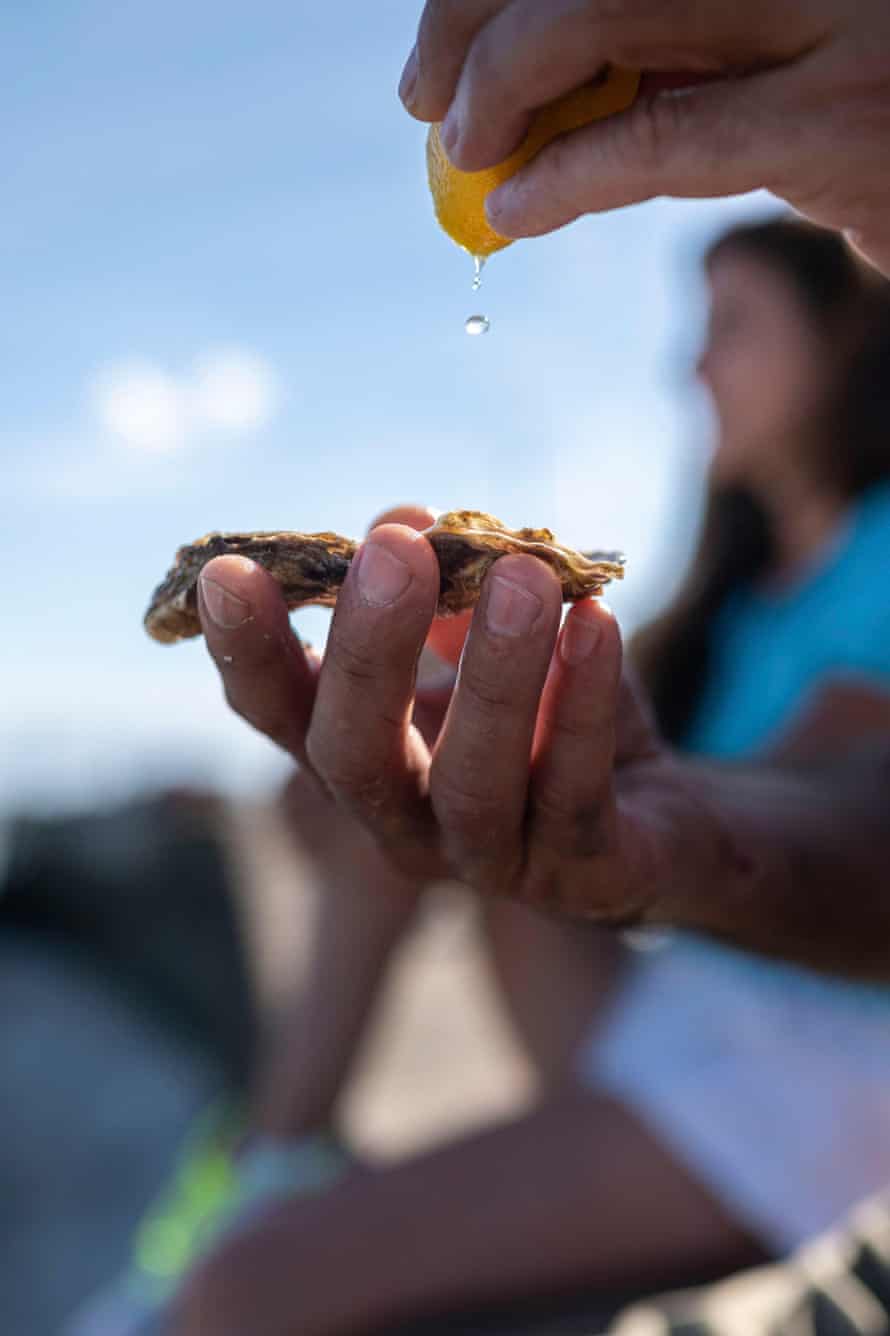 Different tastes, flavours and ingredients are found inland, and this is where the Atlantic Loire valley comes into its own. An agricultural powerhouse, producing large quantities of wheat, fruit and vegetables, it's where you'll find white and green asparagus, white beans, artichokes, mushrooms, cherries, strawberries (look out for the small, juicy Mara des Bois variety in the summertime) and more.
One local staple is fouace, a type of round, airy bread that can be stuffed with a range of fillings, from pork rillettes to goat's cheese – there are five different AOC varieties produced here. Just the thing for munching while exploring a market such as the Marché des Halles Centrales, in Les Sables-d'Olonne, for yet more ingredients for a family picnic.
Unsurprisingly, fresh fish and seafood from the Atlantic is a big part of the local diet, particularly sea bass and sole. You'll often find them cooked in a beurre-blanc sauce, made with butter, shallots and vinegar. And the plentiful forests farther inland are home to delicious game such as duck, quail, pheasant, rabbit, venison and wild boar, caught each season by licensed hunters.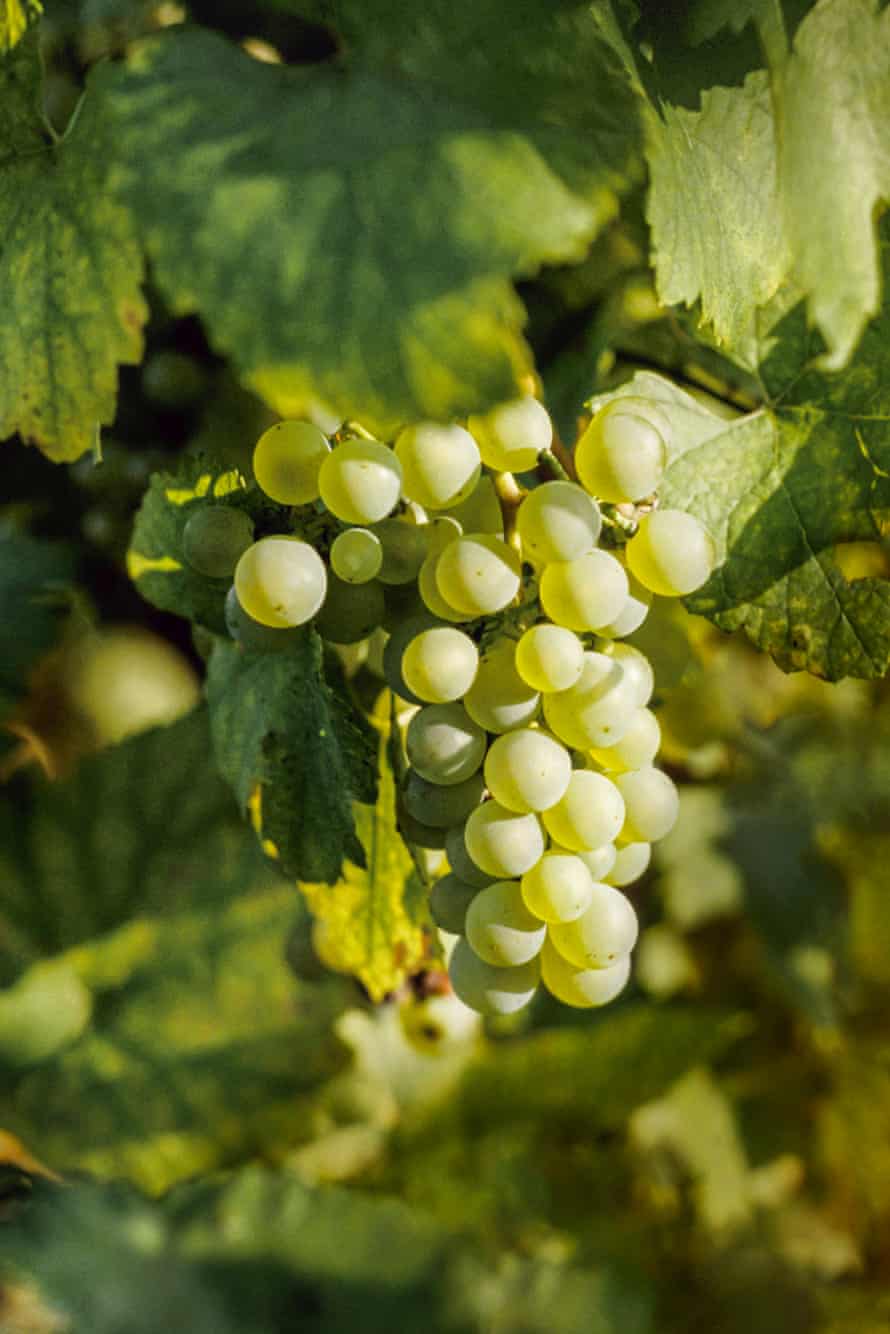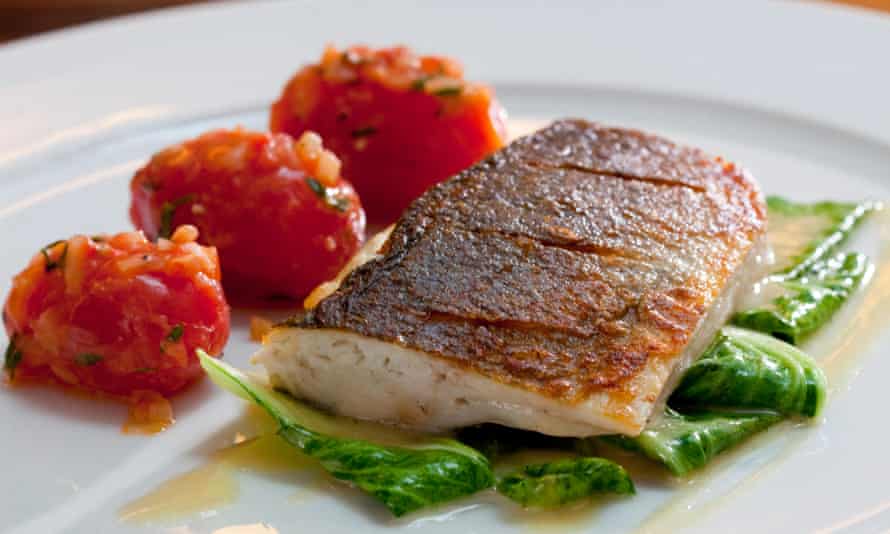 With more than 40,000 hectares of vines, the region also offers some dazzling whites, reds and rosés, from its famed muscadet to bold cabernet francs – perfect for washing down the region's delicate cuisine.
And so the north-west region really does have it all. Surely even Brillat-Savarin himself would agree: when in France, why would you go anywhere else?
Three classic dishes from north-west France
Brittany
Kig ha farz is a dish of slowly-simmered meats cooked along with a dumpling-like buckwheat flour pudding, hailing from the Finistère region. This traditional peasants' dish doesn't look pretty, but it fills you up, and its name, translated from the Breton language, simply means "meat and stuffing".
Normandy
The fish stew marmite dieppoise hails from the seaside town of, you guessed it, Dieppe (where the market was voted France's most beautiful of 2020 in a competition organised by a TV channel). The dish itself consists of seafood simmering in a rich stew of butter, cider and creme fraiche. You'll find anything from turbot, sole and red mullet jostling with layers of mussels, all lent a kick of spice from either paprika, cayenne pepper or curry powder.
Atlantic Loire Valley
The gâteau nantais is a classic cake originating from Nantes, the capital and cultural centre of the Atlantic Loire Valley. Made from sugar, almonds, butter and Antilles rum, simplicity is the chief virtue of this elegant dessert.
Book your journey to north-western France at brittany-ferries.co.uk
Denial of responsibility!
News Continue is an automatic aggregator of the all world's media. In each content, the hyperlink to the primary source is specified. All trademarks belong to their rightful owners, all materials to their authors. If you are the owner of the content and do not want us to publish your materials, please contact us by email –
[email protected]
. The content will be deleted within 24 hours.