Sunny Leone: I have never tried to change my image. I've only focussed on evolution – #BigInterview | Hindi Movie News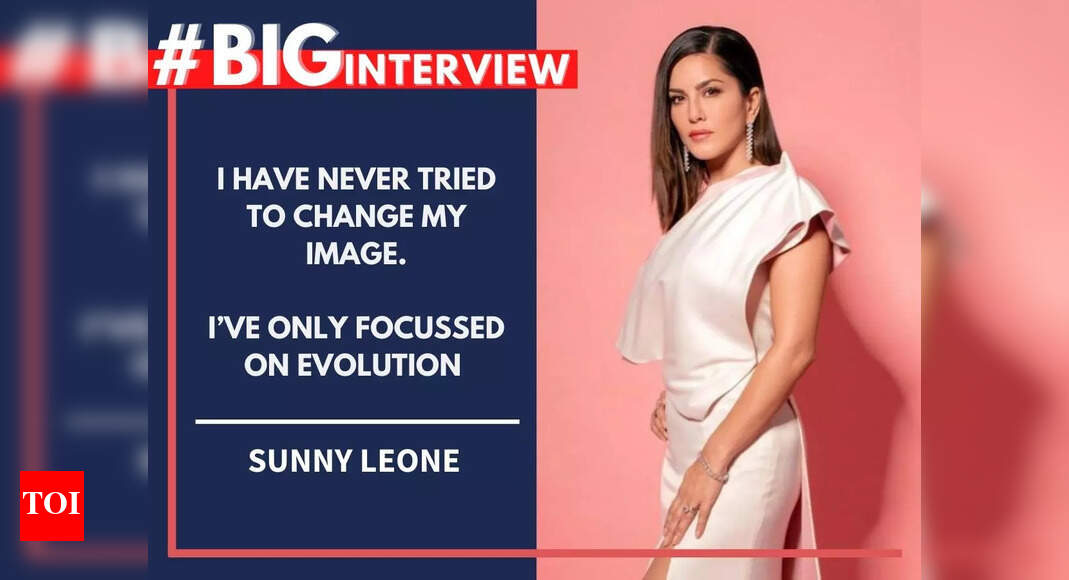 She is bold, beautiful and brave. She has created a path of her own, battled against all odds to create a place for herself in the industry. Ten years down the line, in Bollywood, actress Sunny Leone has changed the way she's perceived. She admits to being 'happy and secure'. She has a go-getter personality and it's complemented by her patience and consistency. She's let evolution change her for the better. For this week's Big Interview, ETimes caught up with Sunny for an exclusive chat about her career, her motherhood and her bond with husband Daniel Weber. We also chat about her upcoming show 'Anamika' on MX Player. Read on…
You are a mother to three wonderful children now. How has motherhood changed you as a creative person and as an artist? Have you seen any changes in your creative choices since being a mother?
I don't think being a mother has anything to do with changes or dramatic changes. If anything, for some reason, over the last three years, the projects that have come my way, Anamika for example, have been different and amazing. Being a mother I just have to schedule my professional commitments according to my commitments as a mother. I think I have become more self-aware, too.

Do you alter your creative decisions keeping in mind how your kids will react to your work a few years from now?
No, not really. I have to focus on myself, and what I want to do, or grow as an actor. If I am happy, I believe my children will be happy. They will respect my decisions as an adult. They are too young to see or understand the projects that I have shot so far. Anamika for example has violence.
But, I must admit that I made one mistake, when I showed the trailer of Anamika to my kids. We have a no-gun policy at home, not even pichkari guns or toy guns are allowed at home. I try and focus on having an anti-violence approach for my kids. When the kids saw the trailer, they had so many questions about me using a gun. (Laughs)
You've worked hard at changing your image as an actor. Despite, giving your best in a project, you are often written off as the 'glam quotient'. Has it been challenging to break out of that identity?
Despite speaking out in so many interviews and everything that I have done so far, I've never tried to break or change anything. I've only focussed on evolution. As you get older, or as time passes by, or as you spend a certain amount of time in the industry, you evolve as a person. I think a lot of projects that came my way, were also indicative of an evolution. Because, maybe some filmmaker or producer saw something in me. Having said that, Vikram Sir, definitely saw something in me, which is why I am amazed about the opportunity of working in Anamika. I mean, his phone must have every single person's number from the film industry. Yet, he called me for Anamika.
Despite all the stardom and fame that have you have achieved, you have always been grounded…
I think, a part of it is because I am always thankful and grateful every single day that I get to work and do what I love. I have a few amazing people around me, who knock sense into me every now and then, and keep me grounded and in check. I have never believed in being mean or cruel to people. Because you are going to see the same people all the time. People often say that the Bollywood industry is so big, there are so many people, but that's not true. It's a close-knit place. Everybody knows everyone. And if you remain empathetic and kind, it will always come back to you in good ways. I don't let fame get to me.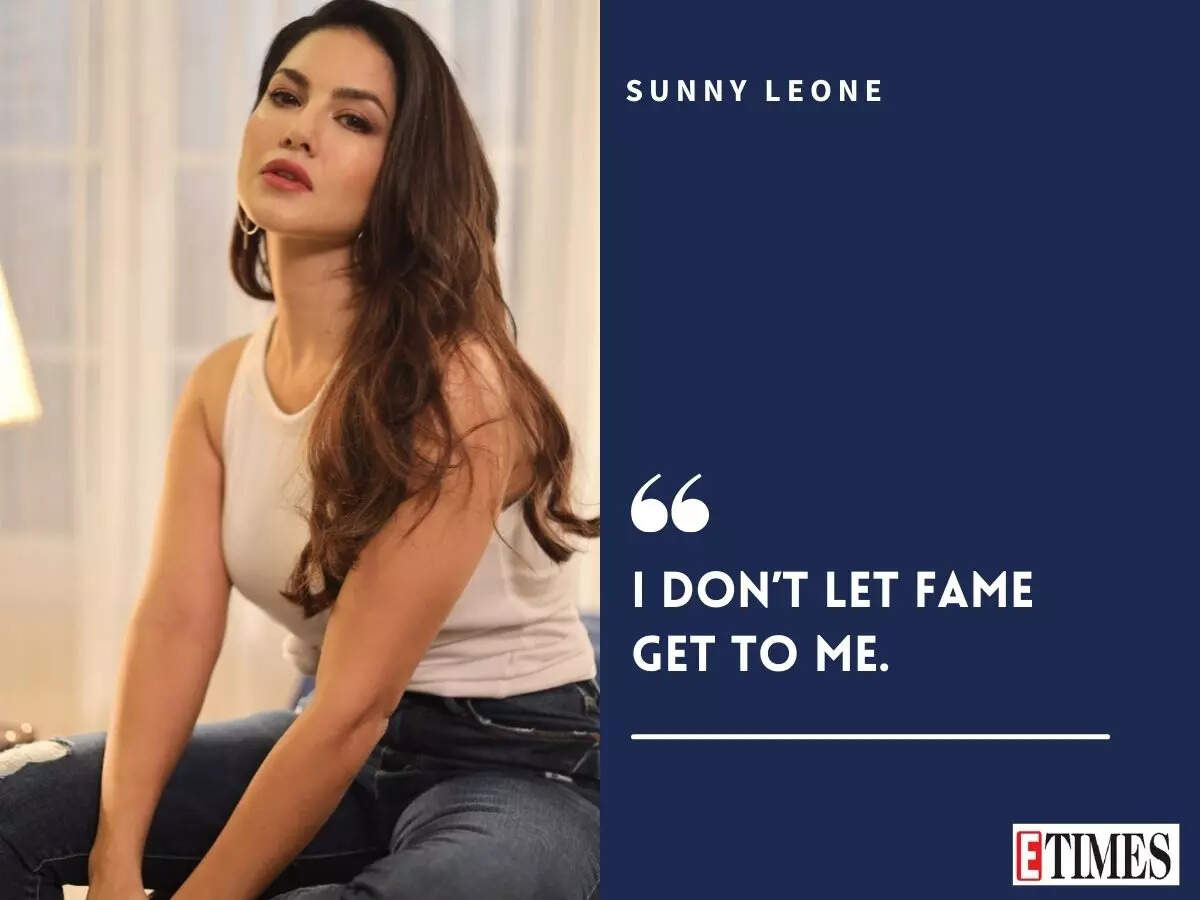 In a stand-up video, you had mentioned, how desperate media has been at times, to get a sensational headline from you. Over the years, have you become cautious about what you speak?
Well, I wasn't very cautious with that stand-up comedy show (Laughs). The problem is, you never know what people's intentions are, and if they are bad and their intentions are to write something untrue or sensationalise, you really can't do anything about it. It doesn't matter whether you watch what you say, or you don't. I speak what I want to speak, not what the media wants to hear.
You've been pretty adept at handling negativity and trolls on social media.
That wasn't the case earlier. There were a couple of incidents where I think the digital world and social media bogged me down, but at the end of the day, you have to break it down on why that person would say something like that. You have to understand that, they are not just saying things about you, they say such stuff to everyone. Over time, I have become resistant and not bothered by social media. I've broken it down in a scientific way, on a psychological level about how and why all this happens.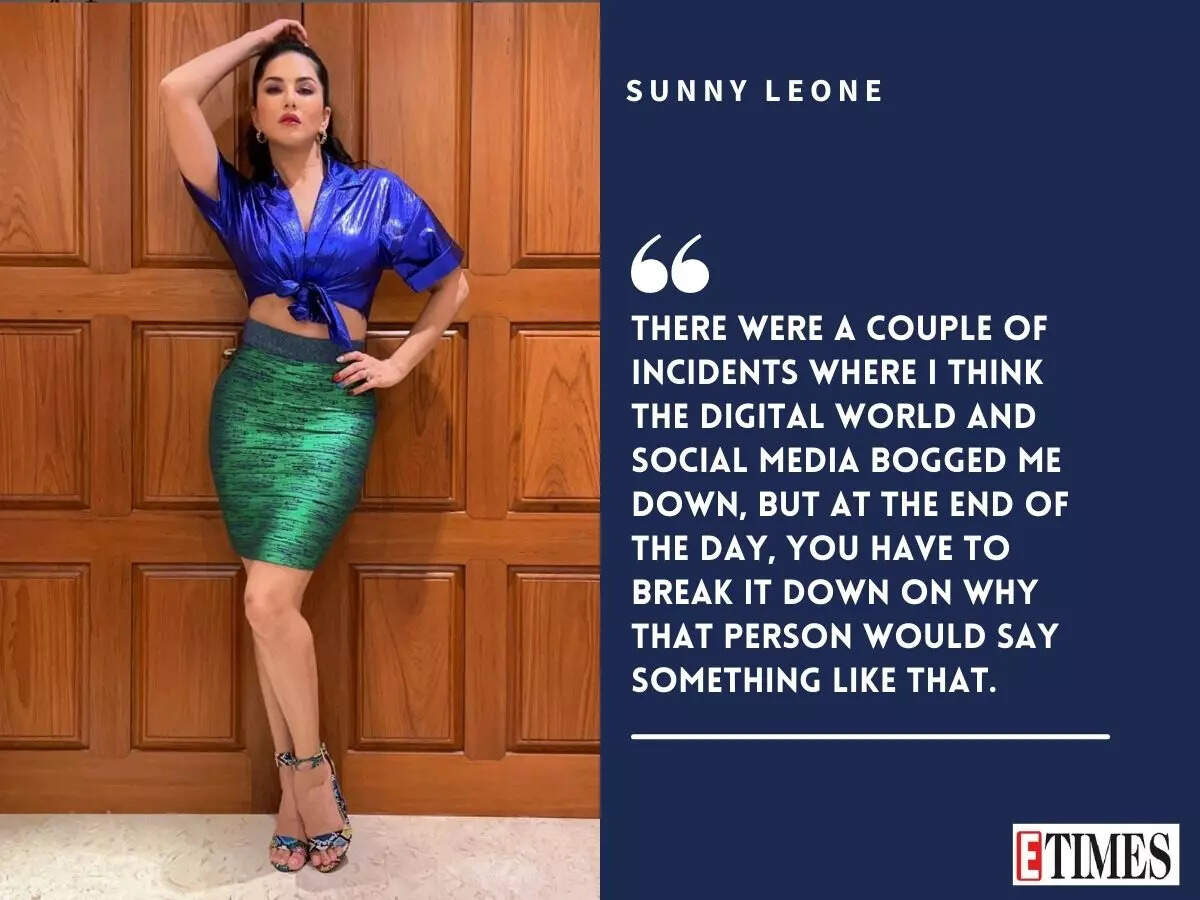 Once your Bollywood career started you went through a phase of trials and errors and somewhere, it did look challenging for you to get mainstream acceptance. Almost a decade later, how do you look back at your journey?
As I said, you evolve as a person and grow. When we first came to India, Daniel and I, when I first started working, we didn't have anybody, or any advisor or help. And that's okay, we are outsiders. We came into this world and started working.
What actually worked in my favour was to just keep working and be consistent. I just kept saying yes to projects, whether they worked or they didn't, it just didn't matter to me. If the audience is willing to watch, if there was a curiosity or people were willing to give me that chance, something or the other would definitely work out. It was really challenging at the start, but I was always headstrong.
Being successful comes with its own share of rejections, ups and downs. How have you sailed through the tough phase, kept your spirits high, and got yourself back up?
There are moments where you realise — I am never going to work with this type of person, brand or shoot for that magazine. But one thing, that both Daniel and I believe is – if an opportunity is not going to come to me, I am just going to go out and get it. Daniel and I just take that step. We create a path of our own, and in that way, it has worked out for us. I am happy to step out of my comfort zone.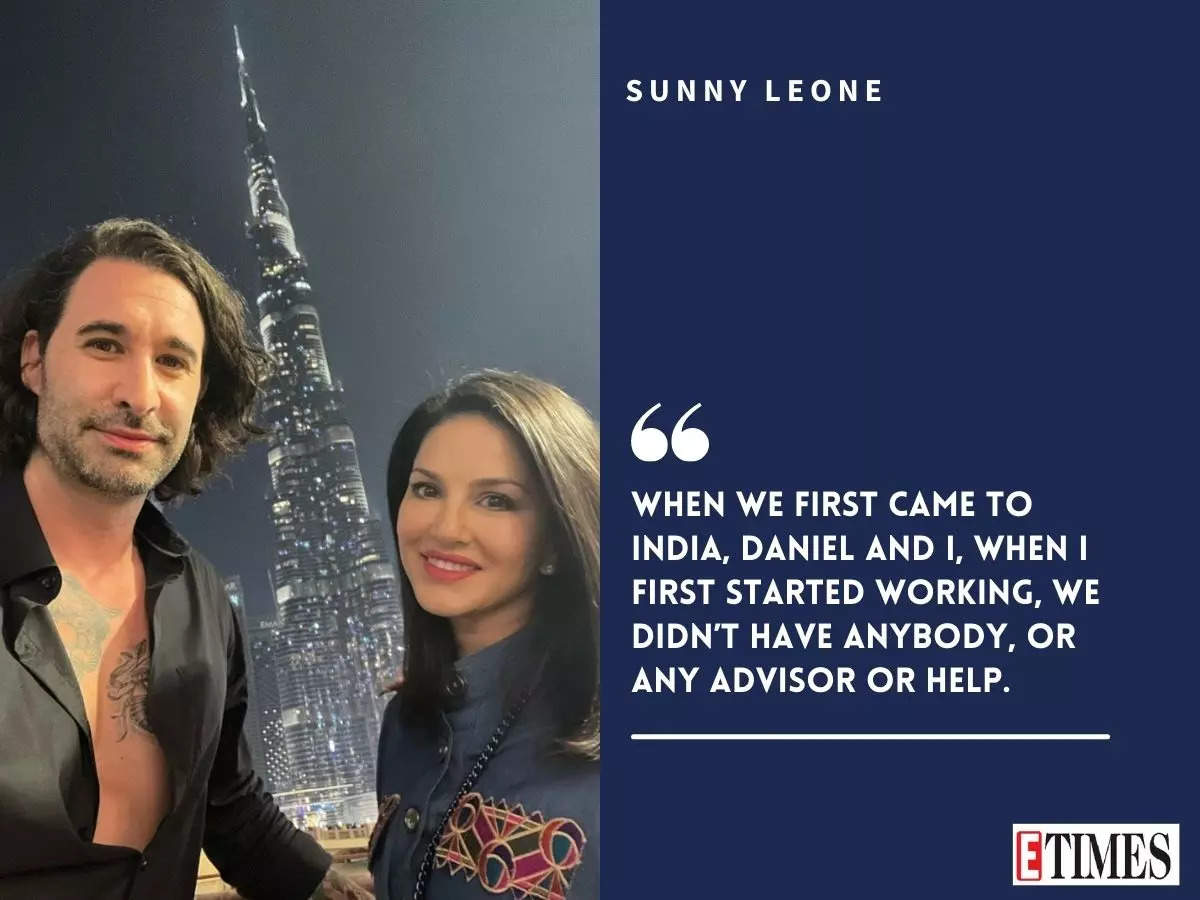 For the most part, Daniel and you have been a near-perfect couple, balancing your personal and professional commitments. Has it ever gotten overwhelming?
I think I end up getting more frustrated than Daniel. That's because, when I'm out for work, I want to see the kids and I miss them and I want their pictures and videos all day long. I have more separation anxiety than my kids. But yeah, we are quite efficient in managing time and making sure there's enough time to spend with family.
What is that one piece of advice that you would give yourself a decade ago?
The only advice that I want to give to the younger generation is you have to work hard. You have to put in the time. You can't think that results will happen overnight. It is extremely rare that you can shoot yourself up and become a star overnight. There's a lot of blood, sweat and tears that go into getting recognition. No efforts go waste or unnoticed in the film industry. In the end, every effort is always worth it.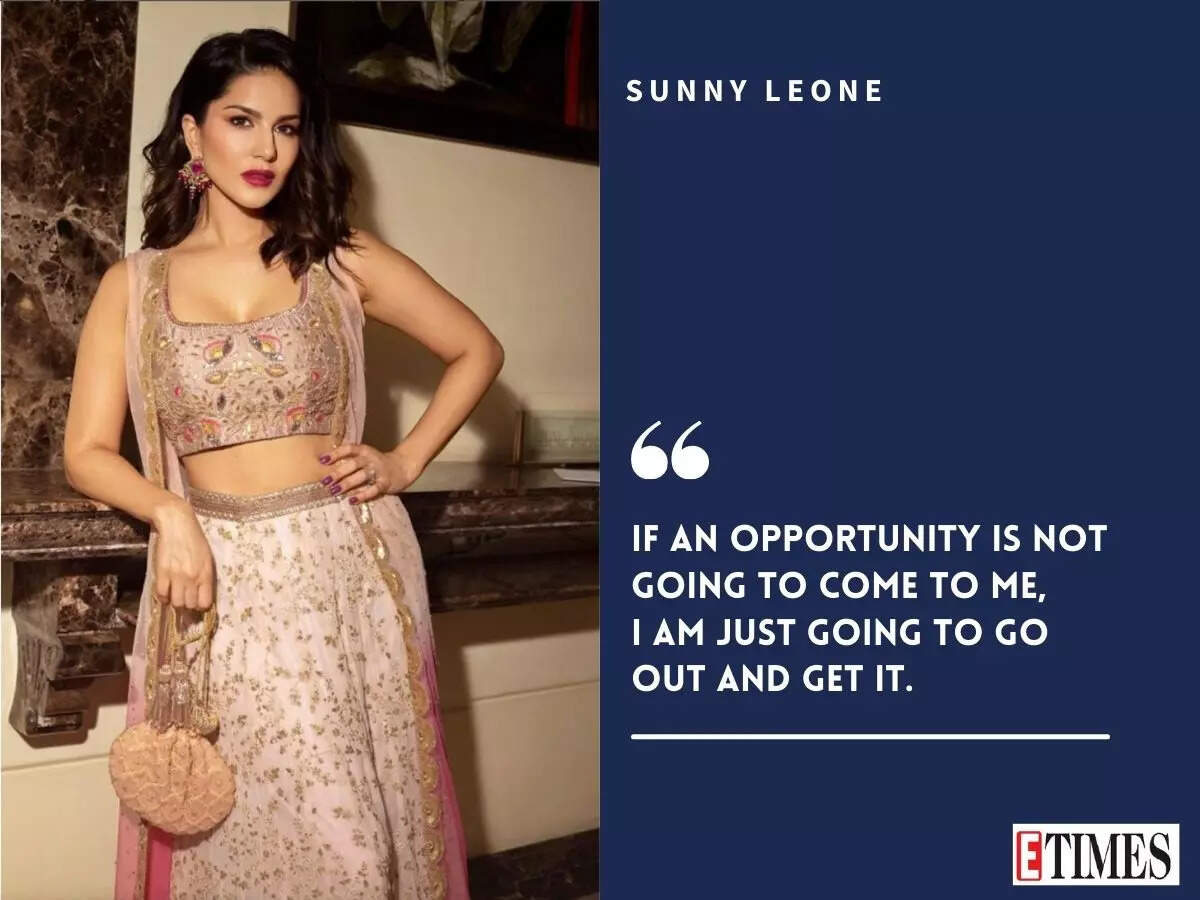 Coming back to your show Anamika with MX Player, director Vikram Bhatt is known for creating suspenseful shows, with murder and mystery. As an actor, did you face any challenges in getting a hold of the narrative?
I think when you have a well-written story, you are able to understand things in a better way. Vikram Sir puts so much effort in every shot, every scene, how we are going to shoot it, even the dialogues, he was there every second, making sure, he gets the best from us. He truly got the best hold of me as an actor.
Anamika portrays you as an out-and-out action hero. It shows how different and strong women can be. Being a part of the project, what was your biggest takeaway?
I think, just getting a chance to shoot a show like this was great. Because I have never done anything in this genre or with such madness. I have done action earlier in bits and pieces, but not this extensively. The experience of working with Vikram Sir and his guidance in helping me bring out the best and push myself as an actor has been a huge learning curve. I am nothing like Anamika in real life, and hence understanding her sensibilities was a fresh challenge. It was fun.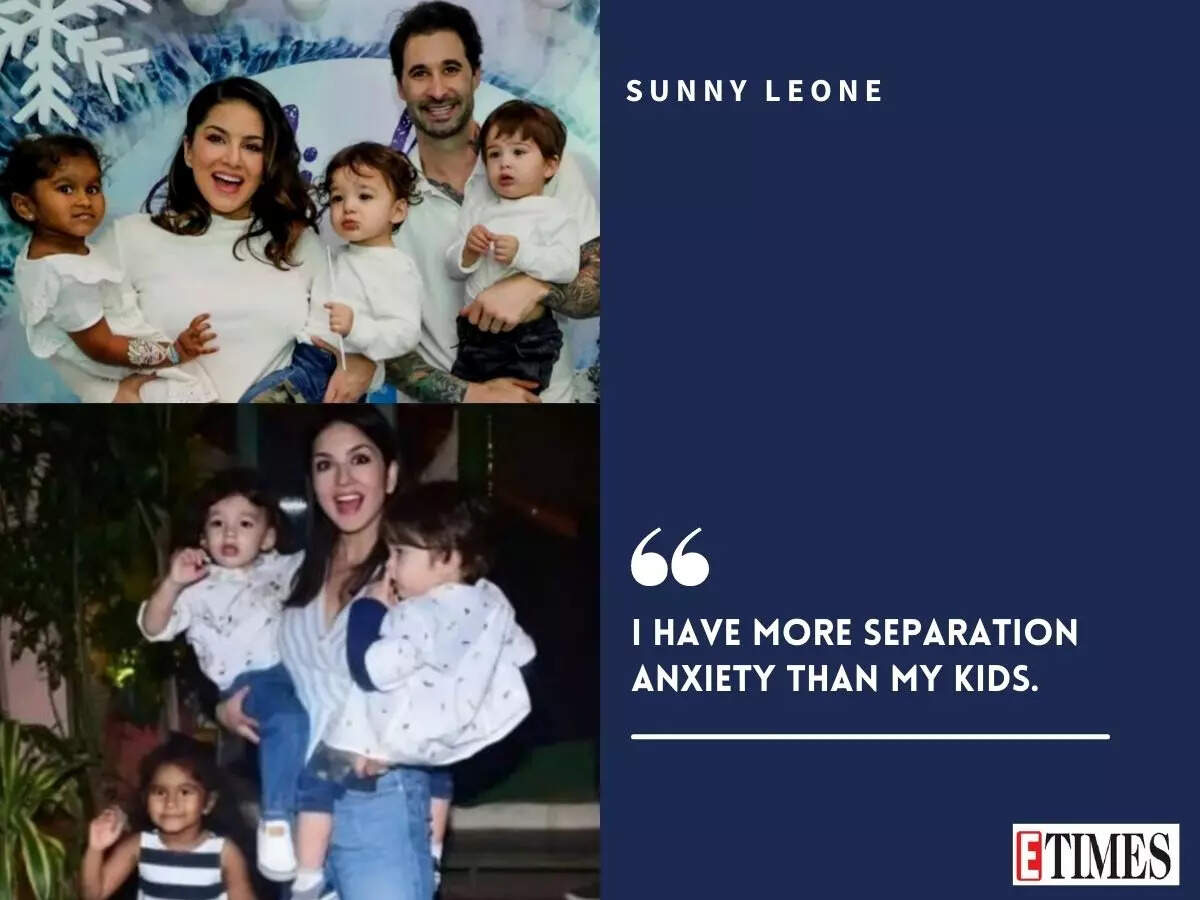 Denial of responsibility!
News Continue is an automatic aggregator of the all world's media. In each content, the hyperlink to the primary source is specified. All trademarks belong to their rightful owners, all materials to their authors. If you are the owner of the content and do not want us to publish your materials, please contact us by email –
[email protected]
. The content will be deleted within 24 hours.